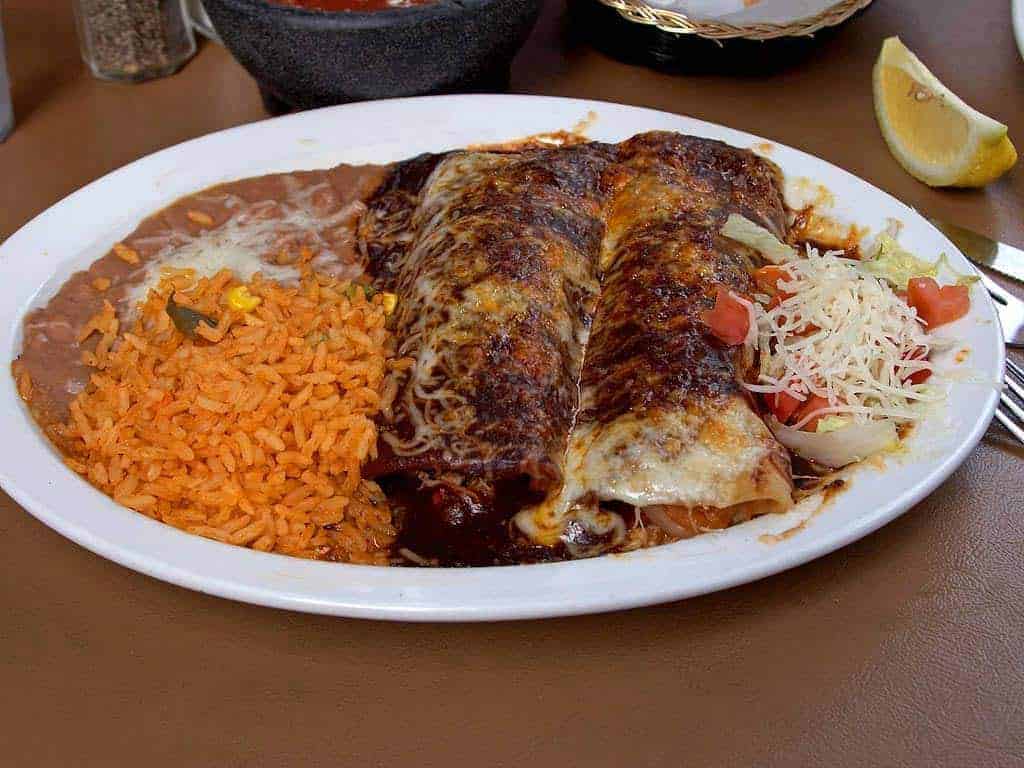 The brief, basic, and incomplete list of essential Mexican main courses are tacos, burritos, and enchiladas. All of them are tasty af, but today we are interested in enchiladas. Our list of topics has grown… manhattan cocktails, hamburger, gin and tonic… and now we are going to explore the enchilada. In upcoming posts, I will cover the history of enchiladas and dive deep into the ingredients of this cheesy dish. Finally, I will be trying to provide recipes for the best dang enchiladas I can make.
Memories of enchiladas
We have a local Mexican restaurant that has been here as long as I can remember… probably since the 70s. I am not sure on how authentic it is... I mean, I do live in Fargo, ND. But still, it remains very popular to this day and I still really enjoy going there. Perhaps not the best place in town, but captured my heart. Because of that joint, I have a soft spot for Mexican food. And fortunately, it is pretty hard to do Mexican terribly, but it is also difficult to do wonderfully.
I remember going there as a kid and the wait staff putting that enormous oval dish down in front of me. It looked like just a mound of melted cheese. I can also distinctly remember that stringy, saucy, meaty first fork full and the trip it had to make from the plate to my mouth. The string of melted cheese would still be on the plate and connected to my mouth. I would have use all of my utensils to control the cheesy, delicious mess. To this day, I still love that first bite of cheesy goodness of enchiladas at this restaurant.
Lets make an enchilada or two
One thing that is beautiful about enchiladas is that while there may be variations of authenticity and quality, it is really hard to mess up enchiladas that bad. As long as you are using quality ingredients, a basic recipe, and enough cheese (I think cheese is a must have), an good enchilada can be made.
But we are not striving for just edible; we are looking for a great enchilada. This will include from-scratch components, great ingredients, thought, care and effort. Join me for the next couple of weeks in our exploration of enchiladas.