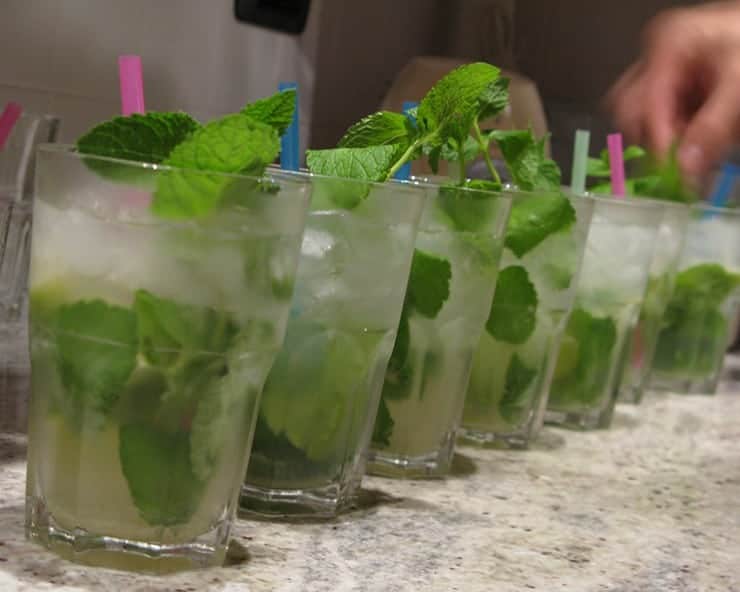 We are deep into summer where I live. It is hot, humid, and I am constantly looking for ways to stave off the uncomfortableness that can come with this season. A refreshing summer cocktail that can help stave off the heat is the infamous Mojito! Not only is it a wonderful drink, if you know anybody that grows mint, it is a perfect time to harvest this herb. For the next few weeks, we are going to dive deep into this drink and try to make the best Mojito recipe.
What we will cover in search of the best Mojito
If this is your first time joining us, we do our food blogging a little different around here. We pick a topic, cocktail, or recipe and then spend several posts trying to find the essence of it. We have covered enchiladas, Manhattan cocktails, hamburgers and gin & tonics so far. Check out the categories selector in the side bar if you are interested in exploring. During this little adventure, we will be:
Talking about what makes the best Mojito.
Looking at the origins of Rum.
Looking at the specifics of the history of the Mojito… there are some really interesting details in here.
Sharing a great traditional Mojito recipe as well as some variations.
I am so happy you found this post and hope you continue watching! Keep an eye out over the next few weeks for these great recipes and learn a bit about Mojitos.