First snow of the year is about to happen here in lovely Fargo, ND. What better way to cut through this beginning winter bluster than talk about, and make, some comfort food. I have spent the past few weeks covering macaroni and cheese, but today it isn't about what I am doing. Today, we are going to stop and give some props to some food bloggers around the web by sharing and celebrating their versions of macaroni and cheese. So, take a minute and check out these recipes.
Amanda is a great blogger with great recipes. Not to mention, I see her give support to other food bloggers who are not as far along in their journey, so that is really awesome. While this recipe is simple, I love two things about it.
Velveeta. OK, so many foodies might roll their eyes at Velveeta, but not me. "That is PROCESSED cheese" some people might say, but what cheese isn't processed? Is it a thing that I regularly keep in the fridge? Nope. Would I serve it on a Charcuterie Board with fancy meats? Nope. I do think two completely reasonable uses for Velveeta are game day queso dips and macaroni and cheese.  And I don't have kids, but I would imagine it is easy to cook with for many things.
PEAS – Broccoli was my favorite food as a young kid, but peas took over as my favorite vegetable in my teens. And I cannot guarantee that I would use fresh garden peas, as it would be shocking if fresh shell peas made it long enough in our house to get to any recipe. I am not joking. They are my crack.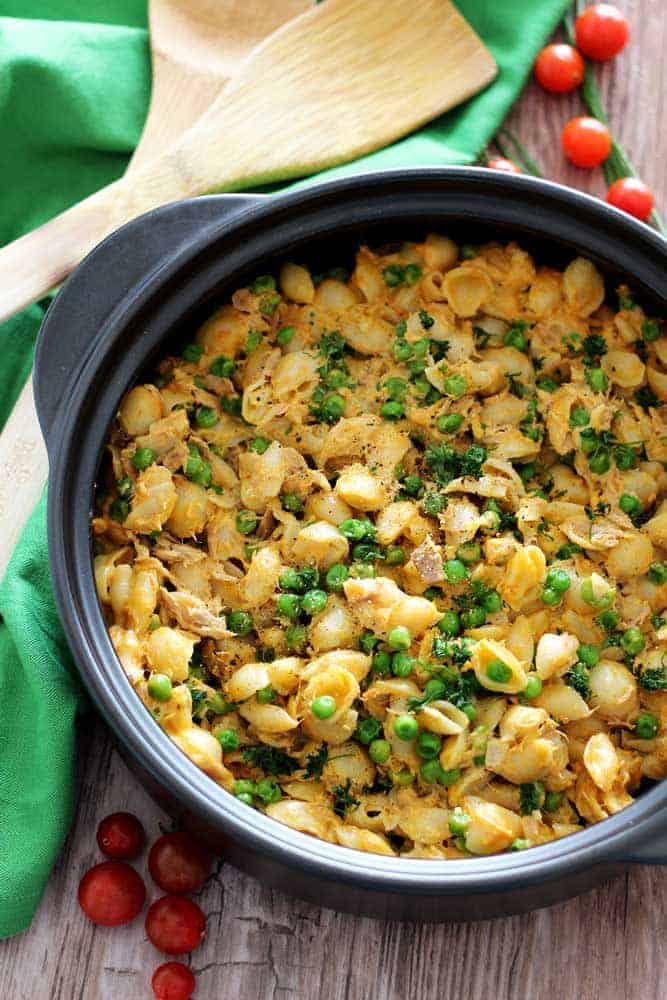 Sandy is another great food blogger and she almost has me convinced that I should have an Instant Pot. She makes so much in that darn thing and so much of it looks so good. I am very slow to adopt kitchen gadgets, but I am more and more convinced that I need this. The last non-gift gadget to make it into my kitchen was a rice cooker and I absolutely love it. The thing about an instant pot is that I am pretty sure it could replace my rice cooker.
I can do that. Give my rice cooker to goodwill and have this magic tool that I can cook so much with. Another one that is sitting on the outer edges of my vision is a dry fryer, but I am pretty sure I would not use that very much. OK, back to Sandy. She makes a delicious looking mac and cheese in her instant pot that is done in 10 minutes! That is about as long as the kraft box magic and her recipe has way better ingredients.
Alright, it is about to get real up in here by bringing in some BBQ into the mix. And if you have you have either a smoker or have learned about smoking on your Weber, you can make some smoked macaroni and cheese.
I think one of the great things about a recipe like this is that it looks like you might be able to cook it along with other meat products that need the mantra of low and slow. You may need to tweak some temps and/or times, but I totally see ribs cooking right alongside this dish. Oh, yum!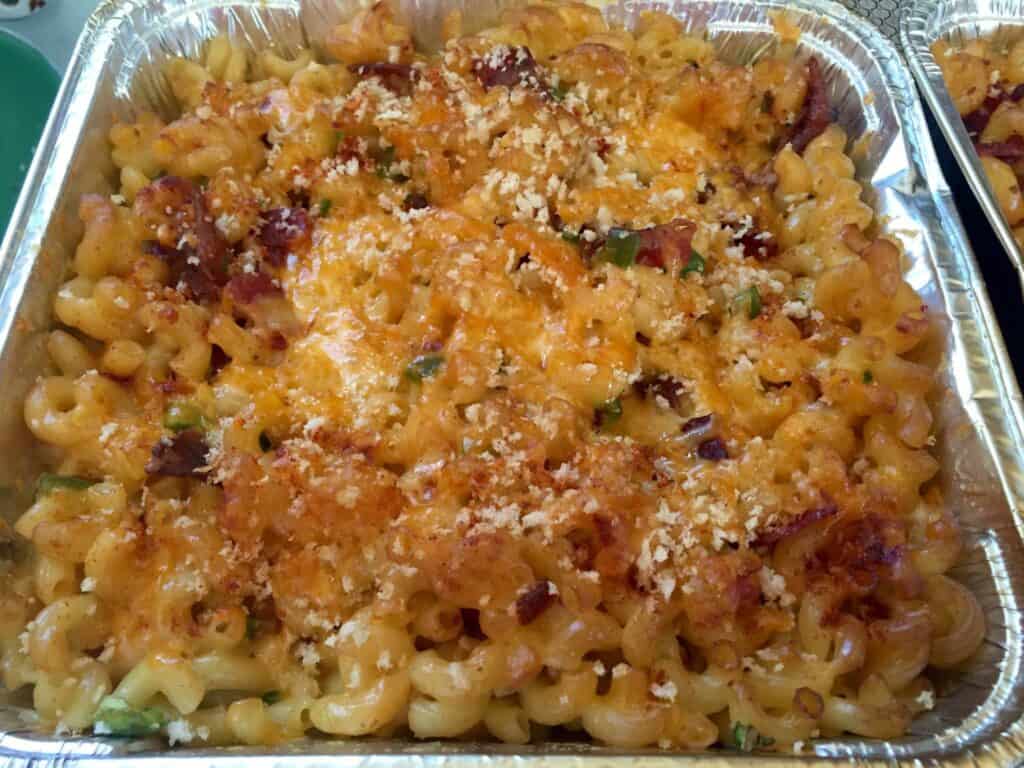 Jalapeno Bacon Mac and Cheese at A Butterful Mind
Bacon and mac and cheese is a great marriage and adding jalapenos to the mix cannot be bad if you are into peppers. And while you will never catch me chomping on a ghost pepper or a carolina reaper, you certainly will see me add some peppery pop to my recipes. I respect the jalapeno. I also appreciate that she doesn't mess around and uses half and half in this recipe along with a bit of paprika.
All in all, I think this is a super solid, must-try mac and cheese recipe.
No. I am not a vegan. That being said, I actually really enjoy finding recipes that are vegetarian or vegan and have good taste. If I can find a non-meat or dairy product that has the flavor of it's traditional counterpart… I am all on board.
That about does it for today. I hope you all check out these recipes and thanks for visiting!