We just announced our new topic and we are going to be diving full on into Moscow Mules. If you haven't made a Moscow Mule before, the basics are that it contains vodka, ginger beer, lime, and it is served in a copper mug. In a future post, we will examine the individual ingredients and also talk about that copper mug. Today, however, we are going to do some exploring. We are going to look at some marvelous non-traditional Mule inspired recipes from around the internet and I will share those links with you.
Also, if you didn't catch the title, we used the word 'scrummy.' I am not even sure if it is a real word, but I love it. We just got the latest season of The Great British Baking Show and that is a word that Mary Berry tends to use. If you haven't watched it and like cooking type shows, check it out on Netflix or PBS. It is refreshing compared to many US style competition shows, as these people are nice to each other. The judges are nice. Everybody is just nice. PLUS, it is entertaining. Alright, enough of my rambling. ON TO THE LINKS!
This recipe really stood out to me, as blueberries are one of my favorite fruits. Even though Winter is getting into full swing and this feels like a Spring drink, I don't care. I need some Spring and blueberries in my life.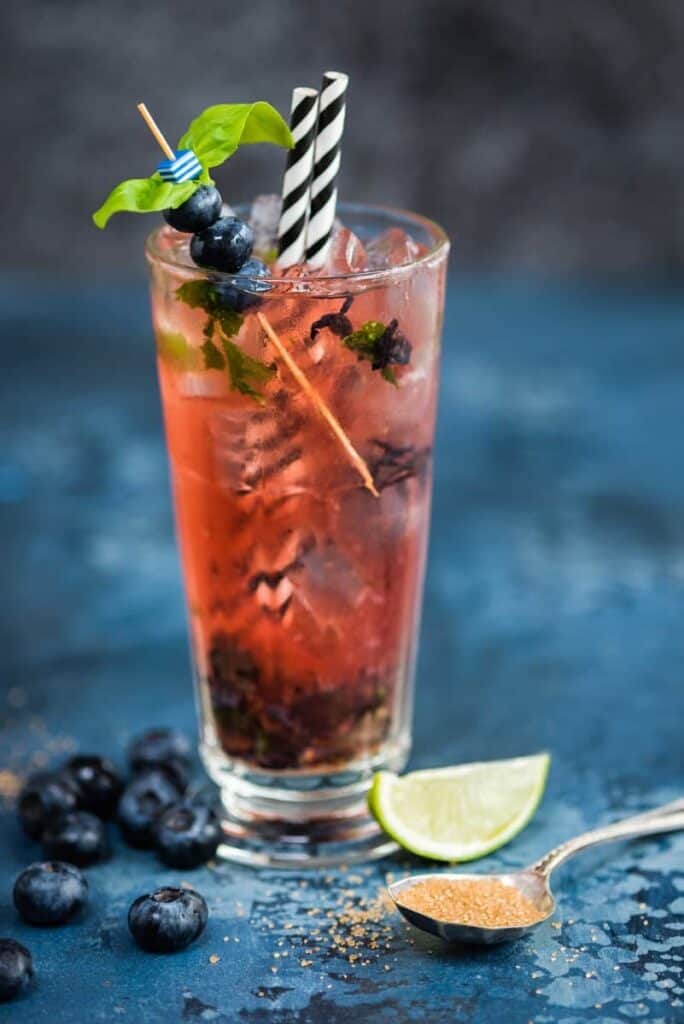 Not your ordinary Moscow Mule. What I really like about this is that Marlynn uses both tequila and cranberries in the drink. Marlynn's blog focuses on food, wine, and travel… all awesome things to be writing about. She admits that she is not a cranberry fan unless if it is in a drink, but don't drinks make many things taste great?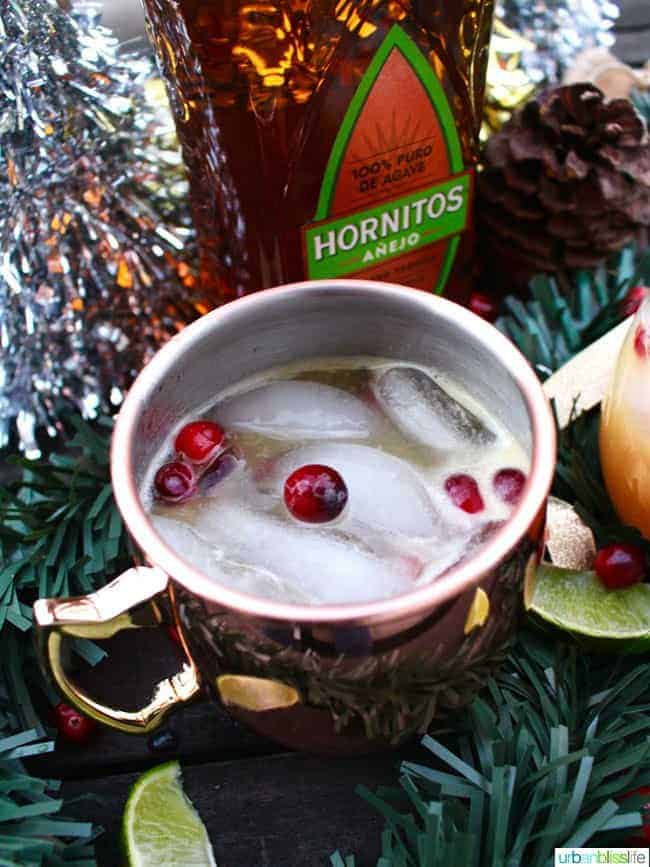 I have been using a site called Recipe Lion to find recipes on occasion and found a cake that was inspired by the cocktail. I tend to appreciate when people take classic food or cocktail recipes and adapt them to the opposite. So, in this case, I found a Moscow Mule cake.
The author incorporates ginger beer and limes into the recipe and it looks taaast-ey.
This recipe isn't that much different than the traditional classic, but the added ingredient of clementine juice really seems like an ingredient that would bring some bang and color to the cocktail. It keeps with the citrus motif and adds some orangey sweetness to the mix. Additionally, Carolyn Cope, the owner is a columnist on Serious Eats, which I am a HUGE fan of. Those guys and gals are the f*cking bombs.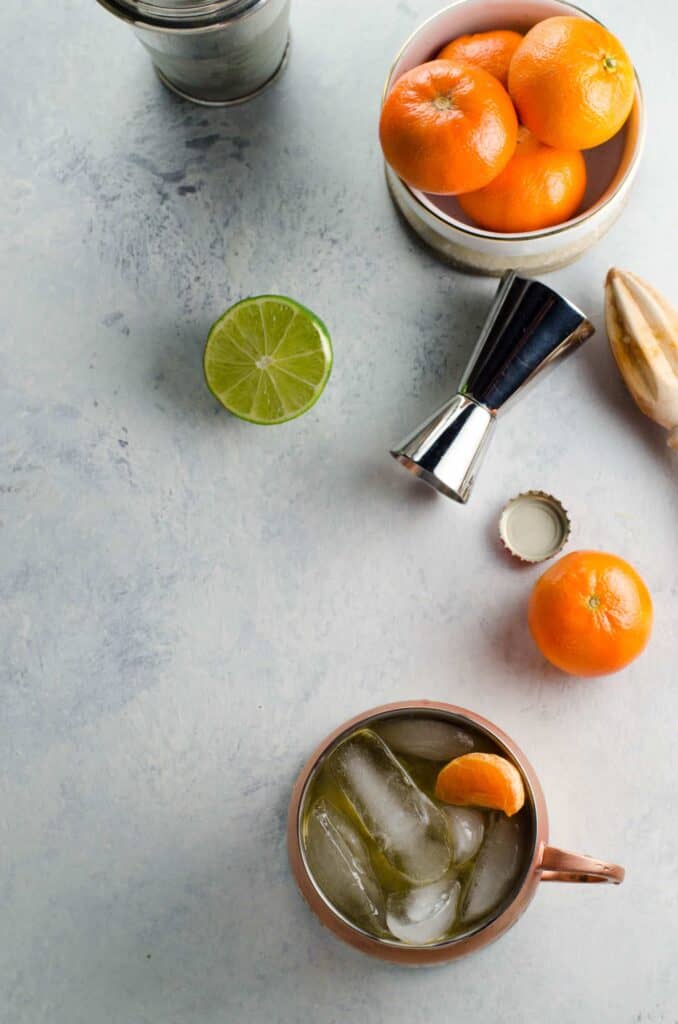 This mule has sugared cranberries. This mule has pear nectar. Molly even made a video! IT HAS IT ALL! Really, though, this looks like a super cool drink with some great flavors.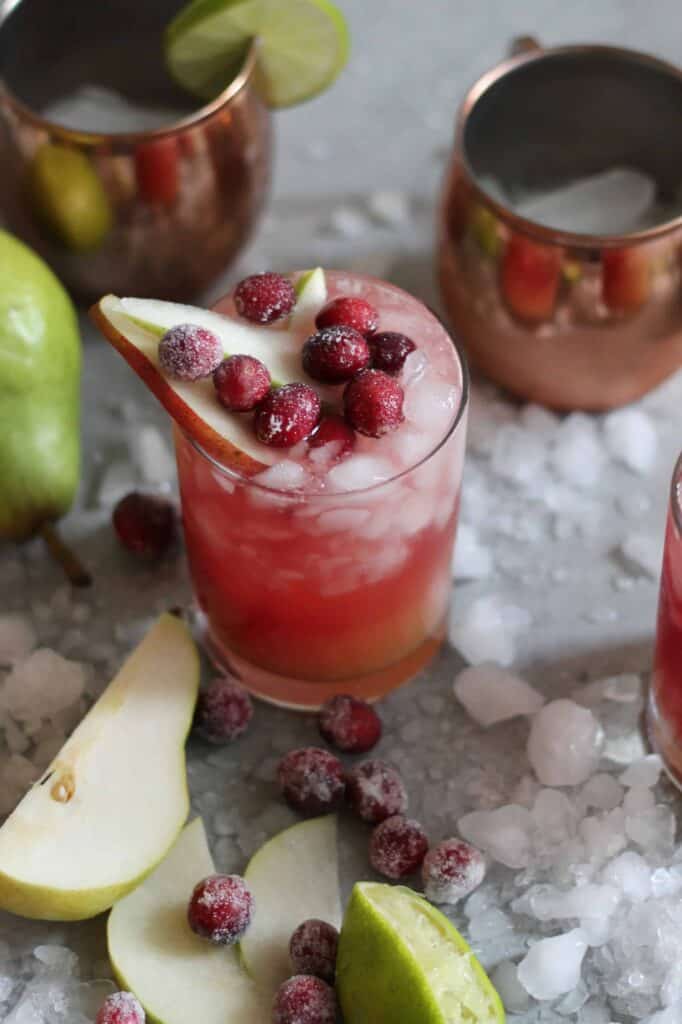 We just finished up our hot toddy series and really sunk in with fall flavors there. Well, we are not done with Fall with this recipe. Renee makes a mean Spiced Cranberry Mule that has many of the same warm fireplace flavors that I love. She shows how to make a spiced simple syrup which can be used for this or other fall cocktails, as well. It sure looks awesome.
I hope you enjoyed this roundup of Moscow Mule Recipe posts. It would be awesome if you took the time to check out these recipes! Also, please pin this post and sign up to get updates via email.