I always enjoy getting a chance to give a personal update and it really has been too long since I have done that. So, here we are. Today, I am going to put the food/drink aside (sort of) and I am going to give you an update in the going ons of our household. Another edition of Things I am Digging!
THE BEES ARE ALIVE!!
If you have been following me, you know that I have been keeping bees for the past year. From the beginning, I have been hesitant to actually call myself a beekeeper until I could keep these lil' girls alive for one full season. WE ARE THERE!
My partner went out to check out the hives at Cottonwood Cider House and they are still going strong. It is true that the snow is not all the way gone and there may be more on the way, but we made it most of the way (knock on wood).
In addition, I am adding another hive to my apiary, but this time I am ordering them from Georgia through Runnings. I am a little worried that they are from a warmer part of the country than Northern California, but we are going to live and learn. So, hopefully, we can have a good bee season and get a bit more honey this year.
Perhaps I will be able to work with the Cidery that this is on for some experimentation or maybe I will try my hand, this year at mead.
The New House
We now have been in the new house for a few months and we are loving it. Everything is layed out 100% better. Even though we have the same amount of total room, it is so much better. That I have my own office is SPECTACULAR and allows me to focus a bit more.
San Diego Trip
We just got back a few weeks ago from San Diego and visiting my mom there. It was the first time we have been there since she moved to her new place near downtown. This trip was also the first time I had seen my mom in a while, which was really nice. Other than spending time with my family, some of the highlights were a revisit of the San Diego Zoo , a stop by Ballast Point Brewery for some tastings, Stone Brewing at the Liberty Station area, and the Farmer's Market!
Kate Winslet Turning One!
My sweet baby puppy dog is turning 1 year on April 2. She is growing up and she really has turned into almost the perfect dog. Sure, she doesn't listen ALL the time. She has some bad habits and she really is drooley. She farts like an unaware human. She eats as much as anybody in this house and has poops that match.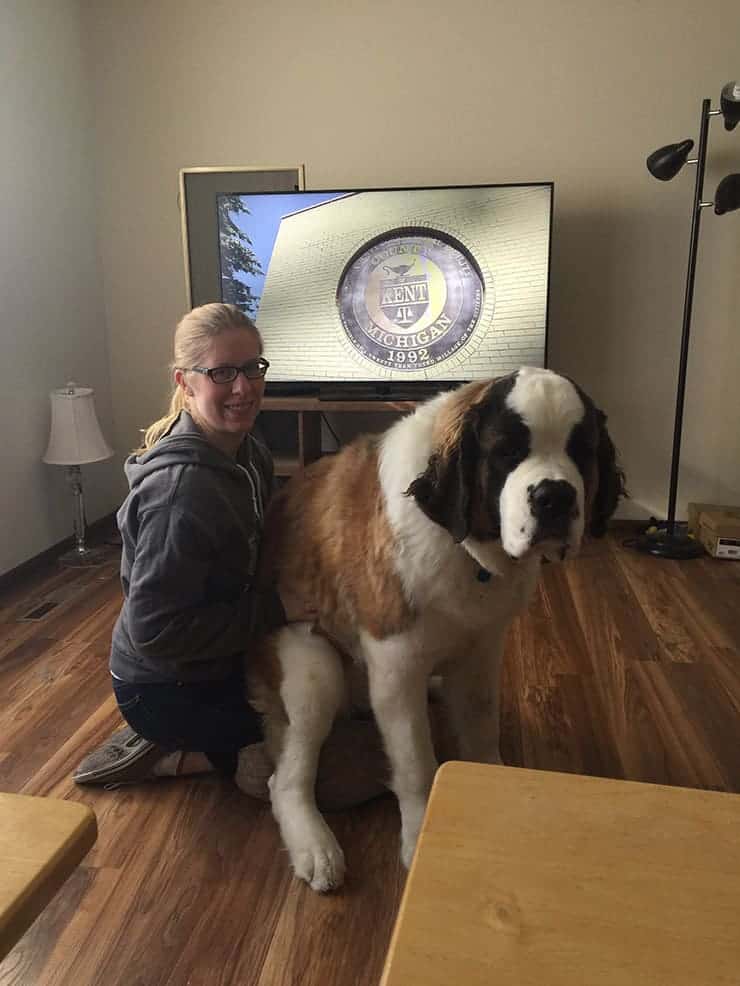 She is, however, everything I wanted in dog. She is a big snuggle bear who adores me. She is super kind and gentle but has a bark that might make someone think twice about approaching us.
Writing for the High Plains Reader
There is a local newspaper, High Plains Reader, that approached me about writing for them and I decided to participate. Currently, I am only writing one article a month and only one article in, but it really is a fun experience. Also, it allows me to explore some of my local food options and be a bit more thoughtful about how I spend my dining dollars in my hometown.
Things I am NOT digging
Screw Bronchitis. Lower back problems SUCK. Oh? Arthritis in my knee so I shouldn't be running again. Great. Taxes… bleh. Seriously, it has been a rough one in terms of health. And while it could certainly be worse, and I am grateful it is not, it could also be better.
OH WELL! Tomorrow is a new day and I will tackle my health with new fervor and spirit, starting now!
All in all, things are going good, but I am hoping for a bit of health! My boss is a real asshole (I work for myself) and since I had some sick days I caught up on all the Real Housewives of ATL/NY/NJ.