This authentic Homemade Tonic Water can help you make a delicious Gin and Tonic or any other drink that calls for a great Tonic Water.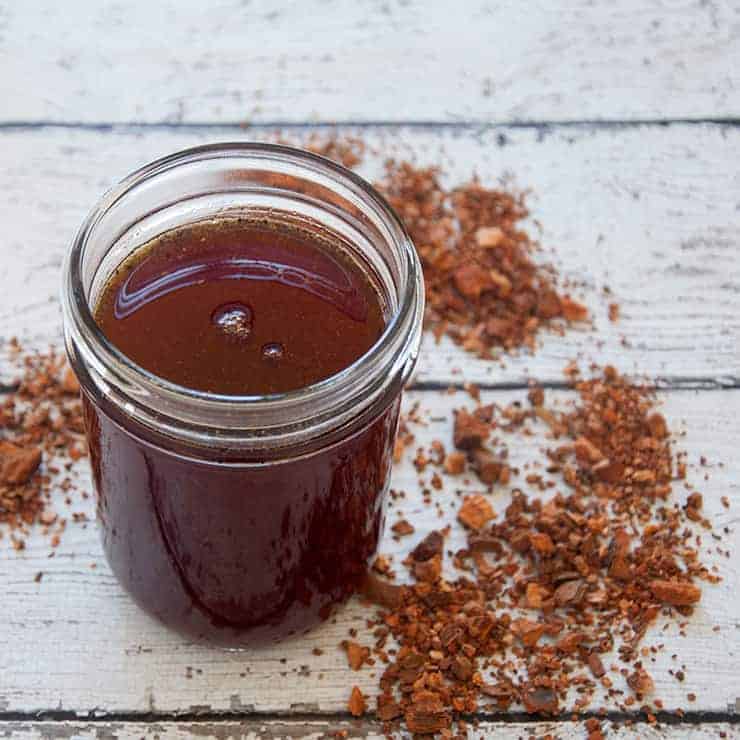 If you are anything like me, you will go extraordinary lengths to make something that I could just pick up at the store. Maybe we do this to chase the experience of doing uncommon things or to share in the heritage of making? Perhaps it is to gain control over taste or to get closer to the ingredients? Maybe we just have too much time on our hands? Today, we are going to partake in this kind of insanity by making our own homemade tonic water and tonic syrup.
I am going to use the recipe at Serious Eats today. Sometimes, I will use a recipe as inspiration, then will change it up for my personal tastes. For my homemade tonic water, I tried to stay close to the recipe.
Homemade tonic water taste
This does not taste like your mama's tonic water. Using Schweppe's as my standard, I would say that this tonic water tastes quite a bit different. The most noticeable difference, in my opinion, is that the homemade stuff tastes much sweeter than what I am used to. I suppose the cup and a half of sugar this recipe calls for might do that. Really, it almost tastes like something I might use for a gin gimlet or a whiskey sour, but with that bitter, tonic taste.
It does not, however, taste quite as bitter as my perception of a tonic water. Perhaps this has to do with all of the sweet flavors that might mask the bitterness from the quinine.
Quinine in homemade tonic water
The quinine in this recipe comes from Cinchona Bark that is available on Amazon. This is really the only specialty item that is needed in this recipe. If you have a Soda Stream or if you homebrew, you might be able to even make your own soda water.
Quinine dangers
An item that needs to be discussed when making tonic water is the potential ill side effects of quinine. Some people are sensitive to quinine and it can cause problems for anybody that drinks too much of it. Yes, the tonic water that you buy in the store has quinine in it, but the amount of quinine is regulated by the US government. 83mg per liter of liquid, to be exact.
This is something that should not scare you off from making tonic water. You should, however, be aware of this so that you can make informed decisions about your homemade tonic water. In fact, I did the math on the recipe I am basing mine off of. This assumes that Cinchona Bark is 5% quinine and that 100% of the quinine imparts to the tonic water (which I don't think is true, based on bro science and guessing).
It calls for 2 teaspoons of bark for what ended up being a pint of tonic syrup. If mixed at levels that are called for in the recipe AND 100% of the quinine steeps into the end product, I calculated that the final product ends up with 128mg of quinine per liter, which is above the legal limit.
I did try the recipe as listed and am not dead, so that is good and it tasted good. We did use the recipe as listed, but you need to use your own judgment on the dilution for your recipe. I figured that you would need about a 1 part tonic syrup to 6.5 parts soda water IF 100% of the quinine goes into the water. Once again, this recipe is using the dilution used in the Serious Eats recipe.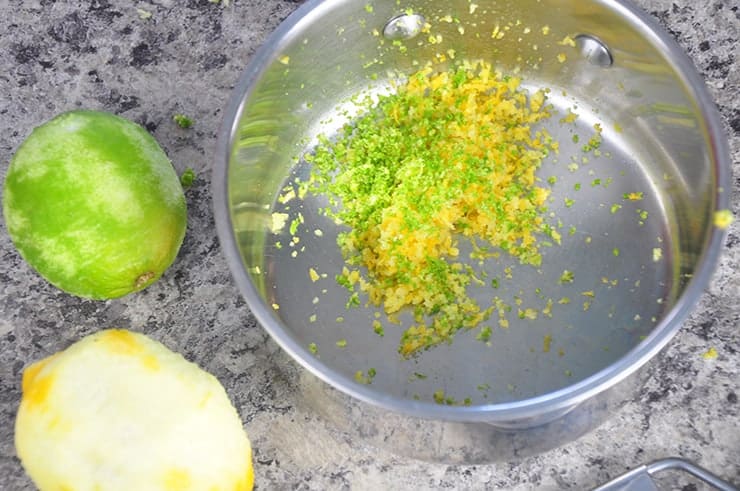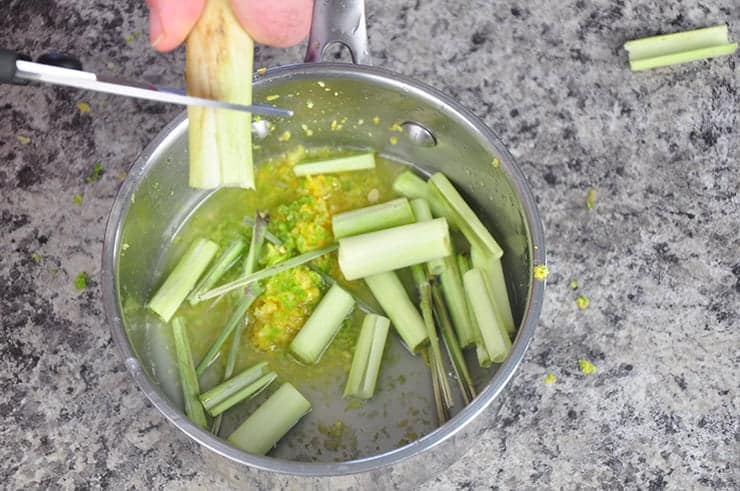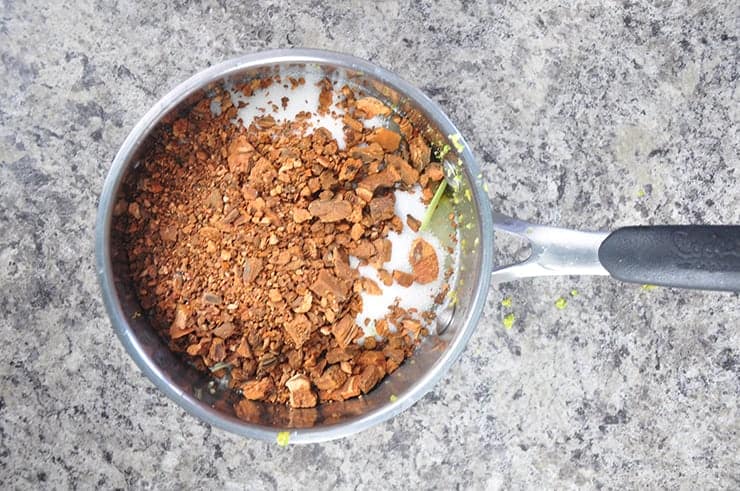 Summary
I am glad I made this tonic syrup. I am not sure that I will do it all the time, but it certainly was worth the experience and will keep it on reserve for special occasions. Check out the rest of the gin and tonic series.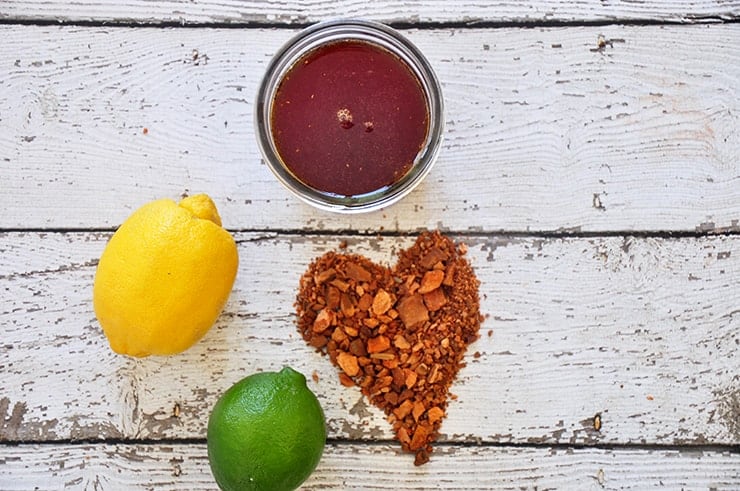 Products I Used in this Recipe
Print
📖 Recipe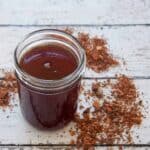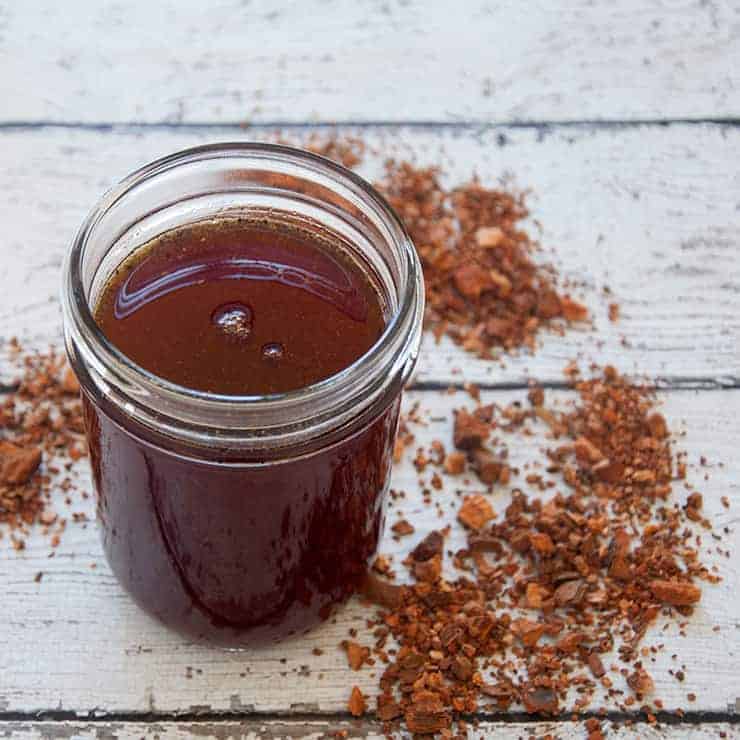 How to make tonic syrup and homemade tonic water
Author:

Ben Myhre

Prep Time:

20 Minutes

Cook Time:

1 Hour

Total Time:

1 Hour 20 Minutes

Yield:

20

Servings

1

x

Category:

Drinks

Method:

DIY

Cuisine:

Traditional
---
Description
Make tonic syrup right from home. Step up your gin and tonic game with this unique and fun recipe.
---
1

lemon

1

lime

1.5 Cups

sugar

2 teaspoon

Cinchona Bark

1.25 Ounces

food grade citric acid

1

lemongrass stalk

2 cups

water
soda water
---
Instructions
Zest lemon into medium saucepan
Zest lime into medium saucepan
Juice lemon and lime into saucepan
Add remaining ingredients
Bring to boil
Reduce temperature to medium low and allow to simmer for 45 minutes.
Remove from heat and let sit for 20 minutes
Using cheesecloth or fine strainer, strain into pint container
Allow to cool in fridge
When ready to serve, mix one part syrup to 4 parts soda water
---
Keywords: Homemade Tonic Syrup