If you are not a distiller, but still like to experiment with flavors and whiskey, I have the fun project for you to try! Today we explore some possibilities for bringing interesting flavors to your whiskey products with Applewood Whiskey.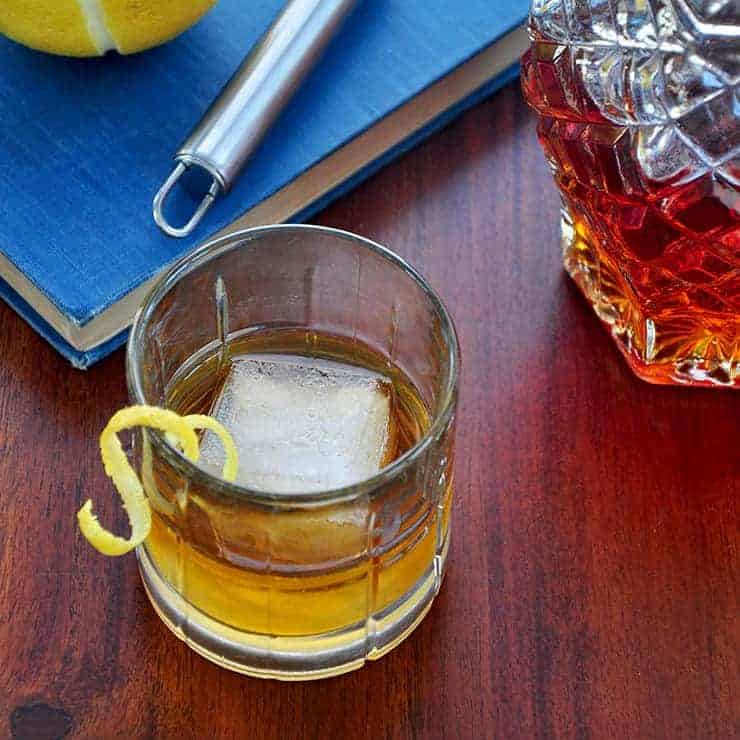 This is not your average recipe, but more of a fun experiment with whiskey. This Applewood Whiskey lets me mix two things I enjoy (smoking food and whiskey) into fun flavor exploration. Mr. Wizard for adults!
Livening Up Some Inexpensive Whiskey and Making It Your Own
I have my Costco membership like many other people and I love a visit to the liquor section. Not only do they have some great deals, but it is also always fun to see what the Kirkland brand has to offer. For example, I just saw a 20 Year Speyside Single Malt Scotch! I did leave that alone and bought the big 1.75 liters of Blended Scotch for a low price of $18!!!
Look, I am not going to tell you this is the most awesome idea and you are going to make the best Whiskey ever. What you are going to do, however, is make a whiskey your own. You maybe can take something that is already decent and add your own little twist to it to make a flavor that nobody else has! And NO.... don't take a special single malt or expensive whisky or scotch and do this. Just don't.
I am all for savoring the flavor of a well-aged and special spirit, but there is some room with the cheap stuff to allow for more, isn't there? Heck, As I learned in a video from Common Man Cocktails, some perfectly legit whiskeys are sourced and then they apply treatments of there own.
Why can't we? Let's bring in our own wood!
Whiskey and Wood Go Hand In Hand
Most whiskey laws and norms require some barrel aging of whiskey. By all accounts, the aging impacts the whiskey, but the characteristics of the wood in the barrel also impact the whiskey. Another popular pastime is cooking food over woodchips. Why not combine these two things and make something interesting!?
Burn the Wood
While I don't include this in the instructions, one thing to consider is that whiskey barrels are typically charred. We could do the same with our wood. Either take a blowtorch and lightly kiss that wood with some fire or put the wood in the oven for a while to help bring out some of those smokey flavors.
What Kind of Wood to Use?
I am using Applewood, but you could try oak (probably the best option), hickory, or maple to help get different flavor profiles. Experiment away, but just make sure that it is wood that is also meant to be used with food. That is, you don't want bad wood or stuff that has chemicals all over it. Use the good stuff.
Experiment in Process
I just did this a few weeks ago and can taste the difference, but I think this needs some real time to really get the flavors. I suspect I will crack open these experiments every so often just to see what comes out.
Don't Drink The Wood Ya Dringus!
Seriously, don't come at me claiming you got a splinter in your throat. Drain the damn liquid and don't drink the wood!
Move Whiskey from Fridge to Cupboard
By moving the soaking wood from the fridge to room temperature and back, you are going to help open up the wood and the flavors to combine better as time goes on.
How Long to Soak Wood in Whiskey?
Honestly, I just don't know. This is an experiment in progress and I will keep you up to date on what I learn! I just wanted to share it with you!
I hope you really enjoyed this brief look at making a more interesting whiskey by using some wood to spice things up! As always, if you try this, let me know and share it on Pinterest and sign up to get updates from me via email.
Products I used In This Post
Print
📖 Recipe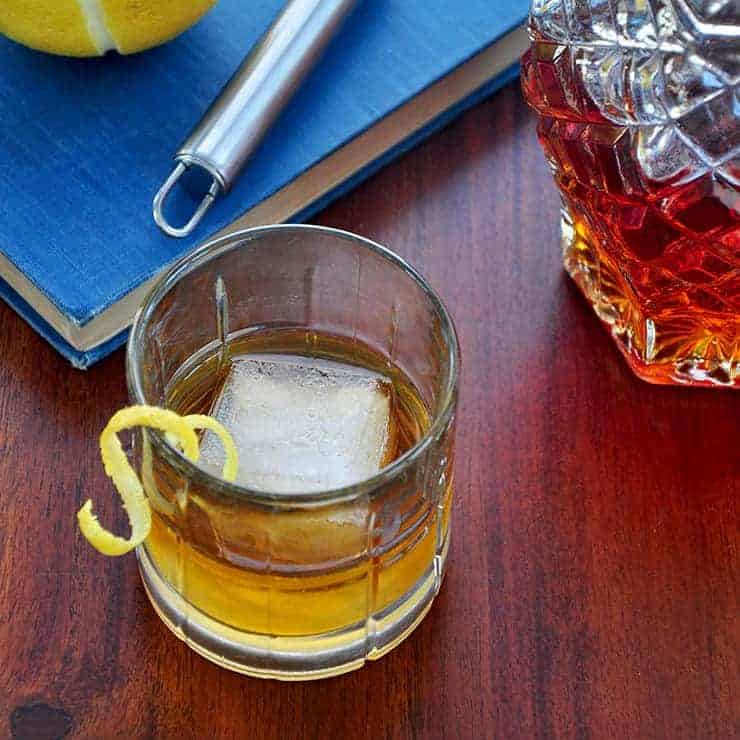 Experimentation with Whiskey - Apple Wood Chips
Author:

Ben Myhre

Prep Time:

10 Minutes

Total Time:

10 minutes

Yield:

1

8

1

x

Category:

Alcohol

Method:

Storing

Cuisine:

American
---
Description
Spice up that cheap whiskey with this simple and interesting way to try and get more flavor from your whiskey.
---
3.5 Cups

Whiskey

2 Ounces

Wood Chips Meant For Smoking
---
Instructions
Optional - Use torch or oven to lightly burn smoking chips and allow to cool
Add all ingredients to Mason Jar
Put in refrigerator for a few weeks
Take out of the refrigerator and allow to age
Try every month to find the best flavor for you!
---
Keywords: Apple Wood Whiskey