This post may contain affiliate links. As an Amazon Associate I earn from qualifying purchases. Please read our disclosure policy.
The classic Penicillin Cocktail is a great drink for those just being introduced to Islay scotches or someone that like a hint of smokey flavors. Between the honey, scotch, whiskey, and lemon, this drink comes together as a favorite. Give this Penicillin Cocktail Recipe a try.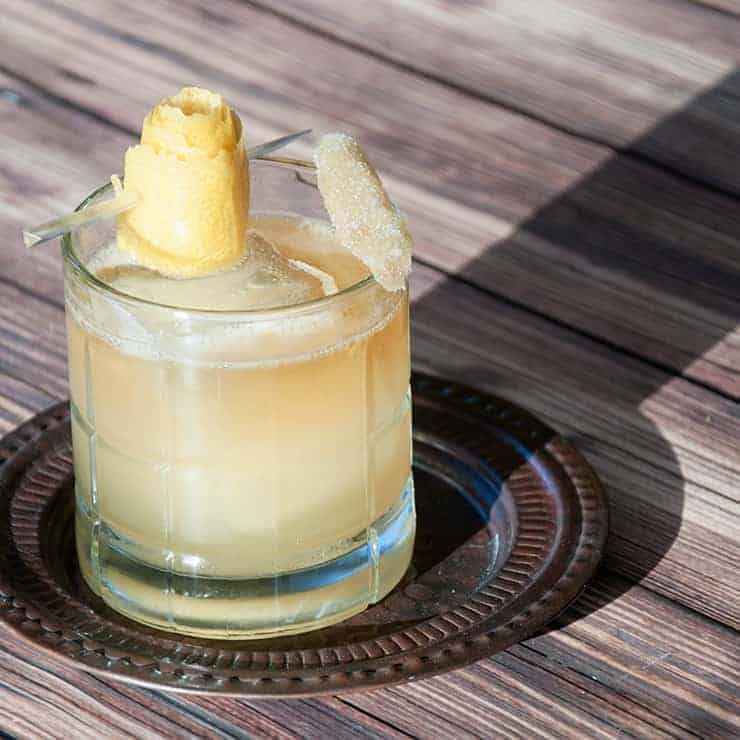 Today we are covering a modern classic with a Penicillin Cocktail Recipe. What makes this drink a modern classic? That the drink was created in 2005 and has become known in cocktail bars across the globe is a great start. Additionally, the Penicillin tastes effin good. I am not going to pretend that this is a light drink. It is not. It is a hearty cocktail that is just a few steps shy of drinking whisky by itself.
Penicillin Cocktail Basics
This is a whisky drink, through and through. In fact, this cocktail has two kinds of whisky. Additionally, it has a ginger syrup and fresh lemon juice. What some consider a strong whisky burn is cut into with sweetness and fruity flavors.
I feel that this drink has the spirit of straight whisky but is something that can be enjoyed by those who aren't quite at the point of appreciating a straight finger of the good stuff. It is sweet, has zap of ginger, and a whisky punch.
I mentioned that this cocktail has two different kinds of whisky. A good thing we covered all of our different kinds of whisky in our last post! So, if you don't know the difference between whiskey, whisky, scotch whiskey, and Isley Scotch Whisky, check out that post.
The cliff notes that are important for this cocktail is that Isley Scotch Whiskey is a regional whisky of the island of Isley. It is specifically brewed on that island. One of the things that makes it stand out is the smokey flavor.
The grains used in distillation are dried with peat fires from the island, which was a longstanding energy source on the island. It is also what lends that peaty, smoky, or cigar-like flavor to the scotch.
This isn't to everybody's taste. When I was young man, I would go out for coffee. I would get that coffee and fill it with cream and sugar. Now that I am a bit older, I prefer my coffee black.
I appreciate black coffee. I am not sure that I would appreciate it like I do without the cream and sugar from my youth. Perhaps that is what the Penicillin can be to would-be peaty Scotch drinkers.
This cocktail stands on its own, but one thing I really appreciate about it, is that it can serve as a bridge to appreciating peaty scotch. It has the sweetness and whisky flavors that many like, but it dampens what some consider to be a harsh hit of smoke flavor in Islay Scotch.
Honey Ginger Syrup
We previously made a homemade Ginger tea and for this recipe we are going to amp that up a bit. Ginger tea is not really tea, but just ginger infused water. So, when we mix together honey with this ginger water, we end up with a honey syrup. It is almost a simple syrup, but with honey and ginger flavors.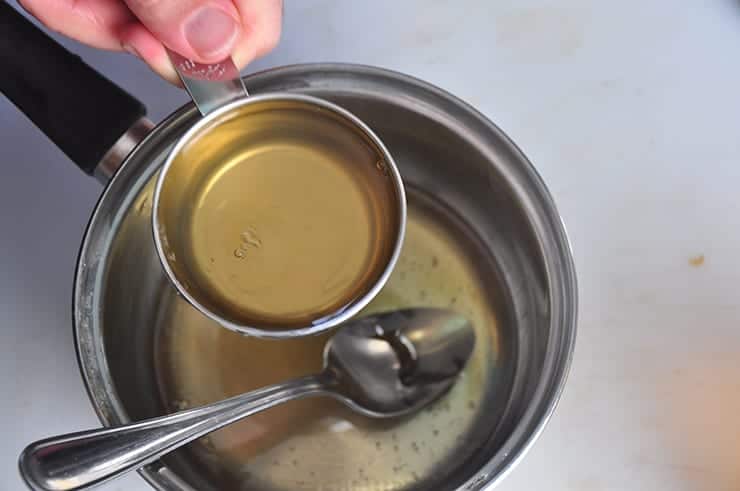 Layering the Scotch
The recipe is shaken like many cocktails. One of the interesting things is that it has a layer of that Isley Scotch on top. If you don't know how to layer drinks, it isn't hard and here is a video that will get you going!
History of the Penicillin Cocktail
This cocktail really is a recent one, created only in 2005. It was created by Sam Ross at a New York Bar, Milk & Honey. Milk and Honey eventually moved and Ross opened up shop in the same space as Attaboy, which also has a location in Nashville.
According to Punch Drink, Ross' recipe was a riff on another cocktail created at that bar called the Gold Rush, which has roots in one of the longtime classic drinks, the whiskey sour. I have not covered this one yet, but I am sure it is coming.
You can find out more about Sam Ross and Attaboy any time! Since this is a modern classic and not something hidden way back in the golden age of American cocktails (mid to late 1800s), the players are still active and out there putting in work.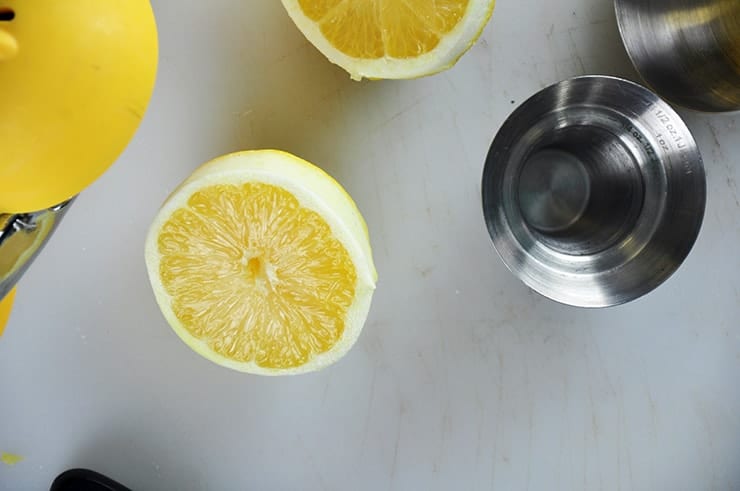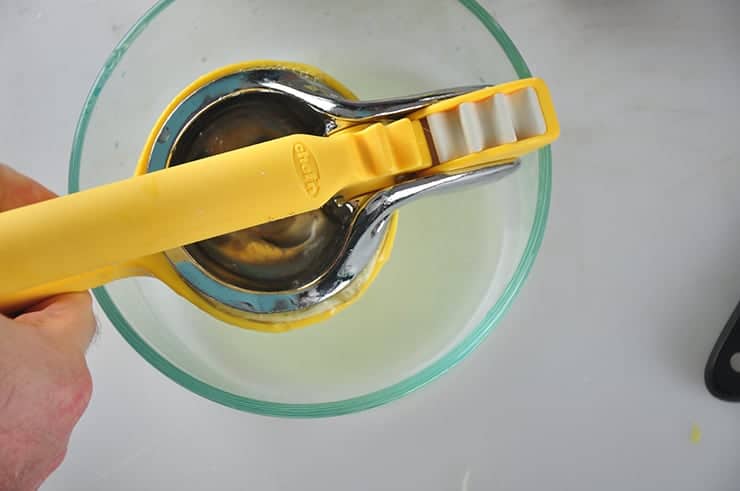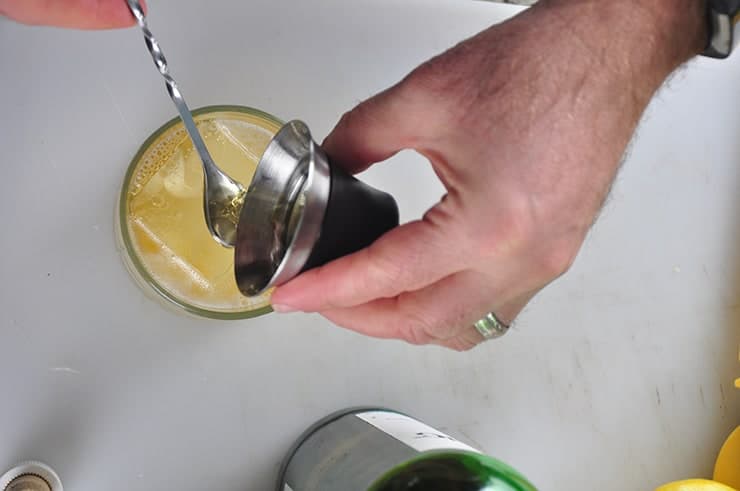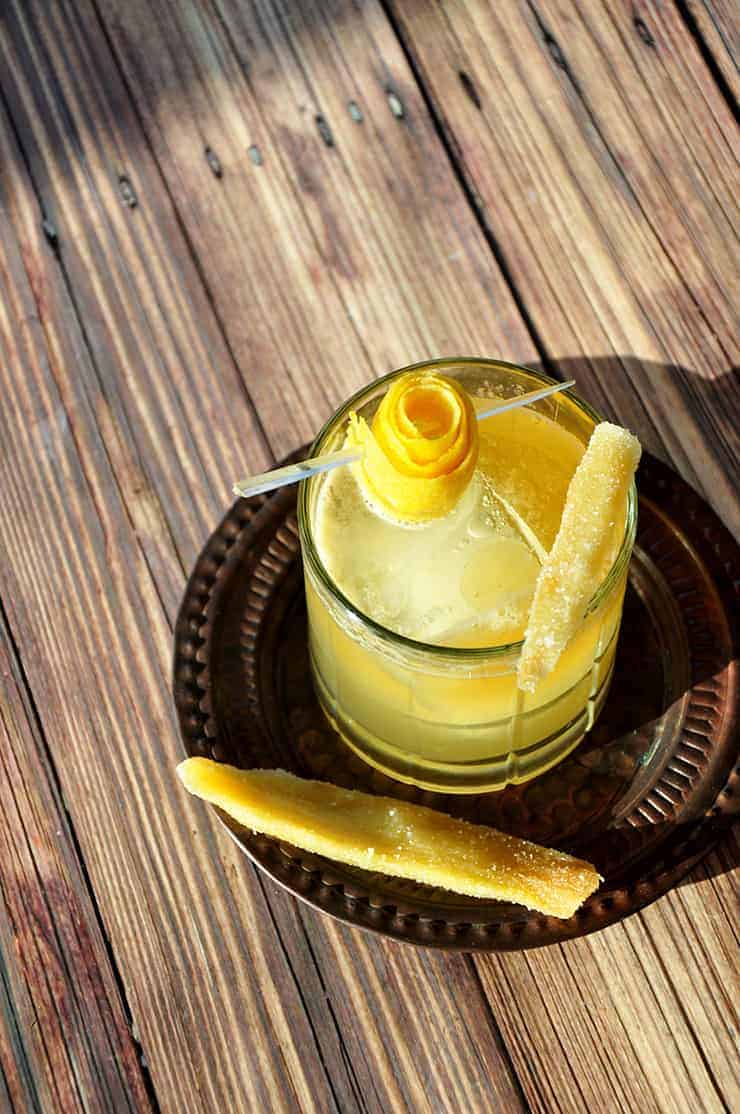 This Penicillin Cocktail recipe tastes like dessert that has been on a whisky bender. I would particularly encourage you to try this drink if you want to experiment with scotch, but are afraid to just get it alone or a splash of water.
It has great flavors, but still imparts some of the really interesting aspects of peaty whisky to your palate. If you try this drink and like it, please let me know! Also, make sure to subscribe to get updates via email and share this recipe on Pinterest.
Products I Used In This Recipe
Print
Penicillin Cocktail Recipe
Author:

Ben Myhre

Prep Time:

2 minutes

Cook Time:

3 minutes

Total Time:

5 minutes

Yield:

1

cocktail

1

x

Category:

Cocktail

Method:

Shaker

Cuisine:

American
---
Description
This drink won't cure any diseases, but the Penicillin Cocktail will sure make you feel better. Embark on the experience of making this modern classic cocktail!
---
¾ Ounce

Ginger Syrup (see below)

¾ Ounce

Fresh Squeezed Lemon Juice

2 Ounces

Blended Scotch Whisky

1 ½ Ounces

Islay Scotch Whisky
Ice, for Shaker
Ice, for lowball glass
Candied Ginger for garnish (recipe here)
Lemon peel twist for garnish
For Honey Ginger Syrup:
---
Instructions
Add shaker ice, blended Scotch, lemon juice, and ginger syrup to shaker
Vigorously shake for 15 seconds.
Strain into lowball glass that has a large ice cube
Using a cocktail spoon, layer Isley Scotch on top
Garnish and serve
For Ginger Syrup:
Add ginger tea (recipe) and honey to a small saucepan
Heat to medium-low and stir until all ingredients are well blended
Refrigerate in Half Pint jar. Use within one month.
---
Notes
Total time is 5 minutes, but it takes more time to make the ginger syrup needed for this recipe.
---
Nutrition
Serving Size:

1 drink

Calories:

250

Sugar:

14 g

Sodium:

4 mg

Fat:

0 g

Saturated Fat:

0 g
Keywords: Penicillin Cocktail Recipe