This post may contain affiliate links. As an Amazon Associate I earn from qualifying purchases. Please read our disclosure policy.
Simple classic Asian Chow Mein noodle right here! So much flavor and so simple. It does take a bit of time to make these homemade Asian noodles, but it is so worth it for this exquisite flavor.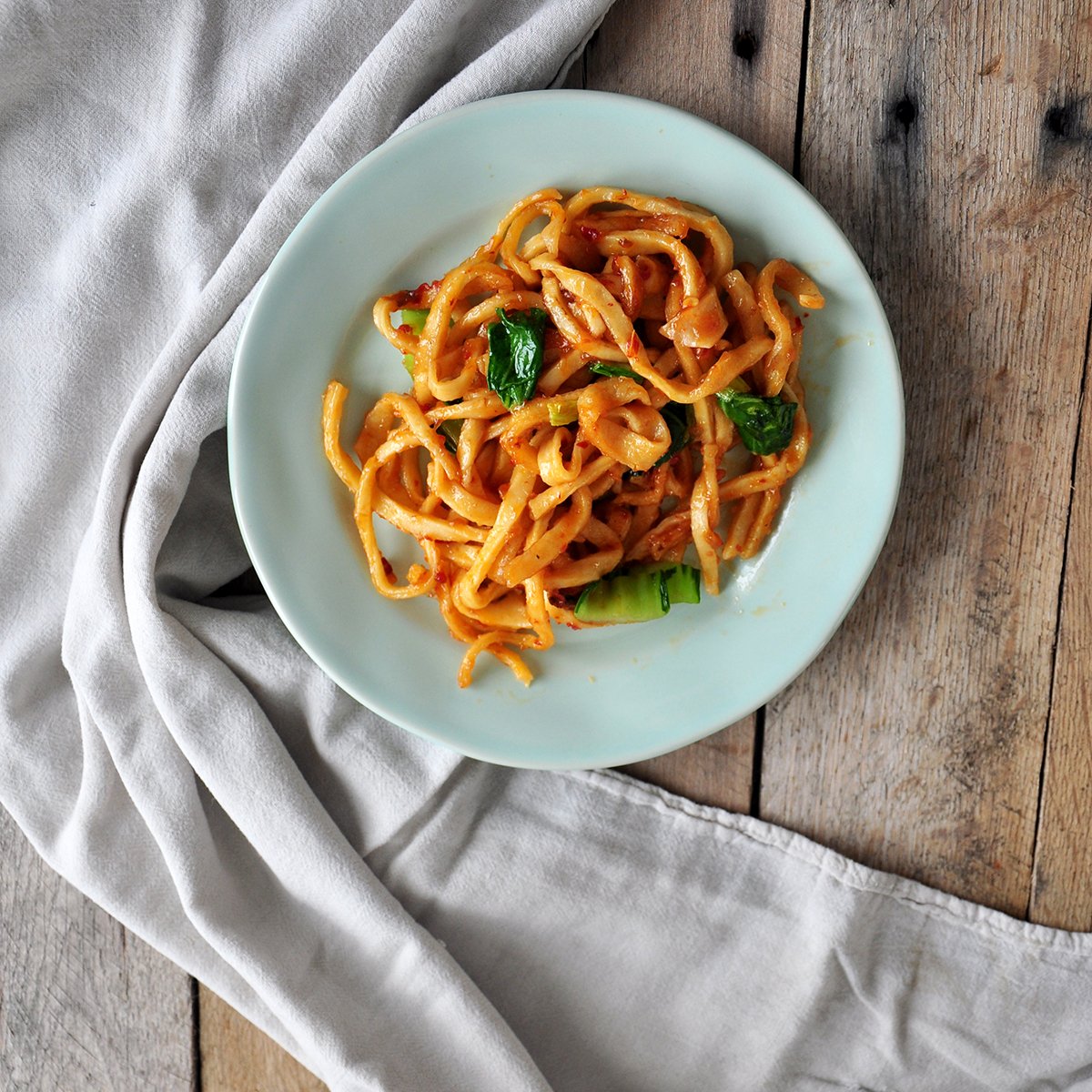 In our search for defining what Chow Mein is, we made a few discoveries. First, we discovered that the star of the dish is the noodle. Second, we discovered that chow mein noodles can be prepared a few different ways.
Since chow mein noodles are really the most important part of the dish and not every version of chow mein is the same, today we are going to solely focus on the noodle recipe.
Why Not An Entire Noodle Dish?
We are going to make more than just chow mein noodles in this series. I think there are many different interpretations that a person can go with when talking about the sauces, meats, and vegetables. We are going to cover some of these in upcoming posts and today we are just going to focus on the noodles with everything else being very simple.
Are These Specifically Chow Mein Noodles?
The end product is chow mein noodles, but this really is a base for any wheat based Asian noodle. I would say that these are homemade Asian noodles that are the building block for chow mein. What are going to make these Chow Mein noodles is the cooking technique.
Chow Mein Noodle Cooking Technique
As we discussed in our definition post, there are really two main ways to make chow mein noodles. One involves boiling and then stir frying and the other involves deep fat frying.
Pan or Wok Fry Chow Mein Noodles
This is my preferred method. Here, we are going to boil the noodles, but then fry them with all of the goodies. This is differentiated from Lo Mein, in that Lo Mein is only tossed with a sauce. The noodles in this dish should still have a crisp firmness to them that tells the eater that they have, in fact, been fried. Remember that the literal translation of Chow Mein is fried noodles.
Deep Fat Fried Chow Mein Noodles
This style of chow mein noodle is the kind you would get out of a La Choy container. Those crispy noodles you find in the dry section and every time you open them up, you might be liable to snack on a few. In this variation, we are still going to boil these noodles, but then we are going to deep fat fry them.
These noodles are going to be more crispy than the boiled and fried noodles. Additionally, the noodles are going to be used like a nest for the included stirfry instead of fried in the wok with all the other components. Today, we are NOT going to be making this recipe, but our next post will focus on these crispy fried chow mein noodles.
Base Noodle Recipe
We will be using the noodles from this video as our base noodle. No, the base of these chow mein noodles are not my recipe. The ingredients are listed below, but I am inspired from Souped Up Recipes' recipe and I really like how she describes the process:
Frying Them After The Fact
In the video I borrowed the recipe from, she mixes the noodles with other ingredients. To make chow mein, we simply are going to fry them instead and incorporate them with our stir fry.
Wait. Chow Mein Noodles with No Chow Mein Recipe?
Well, I am, but I am just going to make a very basic Stir Fry Sauce with no meats. I am adding just some bok choy that has been stir-fried prior to stir-frying these noodles. We are just focusing on making noodles today.
Check back or subscribe to get the full deal on the rest of the stuff. Or, you know, you can use the recipe in the video or you can really use these noodles by themselves! Experiment and enjoy tasty, fresh, Asian noodles.
Some Notes on Making These Noodles
Use Bread Flour
I am sure you could really use any wheat based flour, but you might get different results based on these changes. I use bread flour and always have bread flour available. Will all purpose flour work? Probably, but you might get a slightly different consistency and it may not be quite right.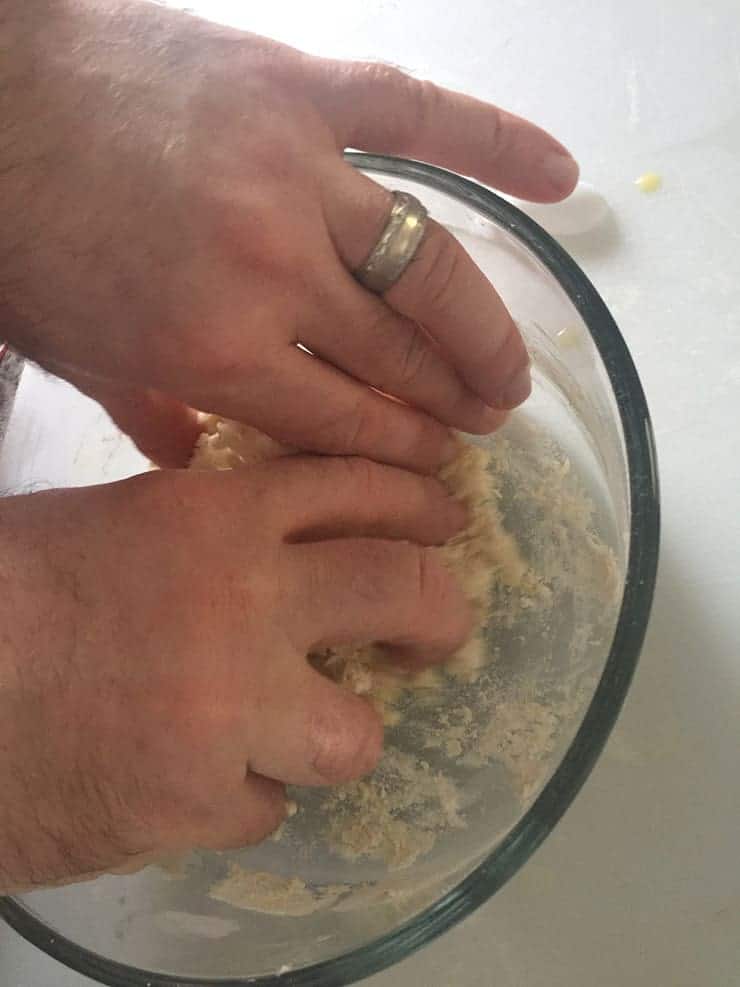 Don't Add Water
She said it in the video and I am going to say it again. When I mixed the flour and water, I felt there was not enough there. Resist the temptation to add anything. Just keep on kneading and kneading.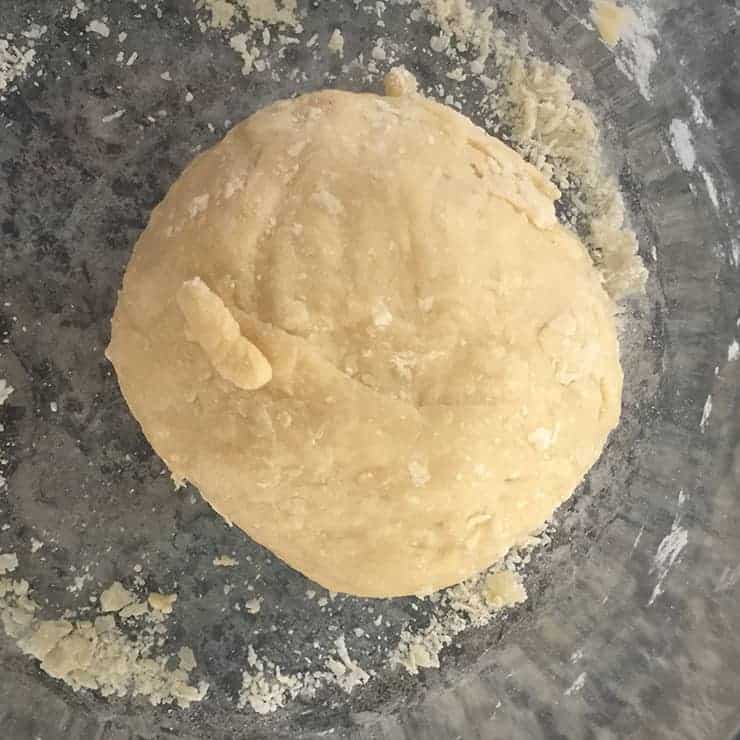 Be Patient With The Rolling
When I made these noodles, I definitely struggled with knowing when they were flat enough. Keep on going. Keep on rolling them out to get them nice and thin. I really wished I had a pasta maker attachment for my Kitchen Aid, as I probably would have done that.
The first few times I made this recipe, I ended up with some very thick noodles. They weren't bad, but I do like it when they are a bit thinner and more delicate.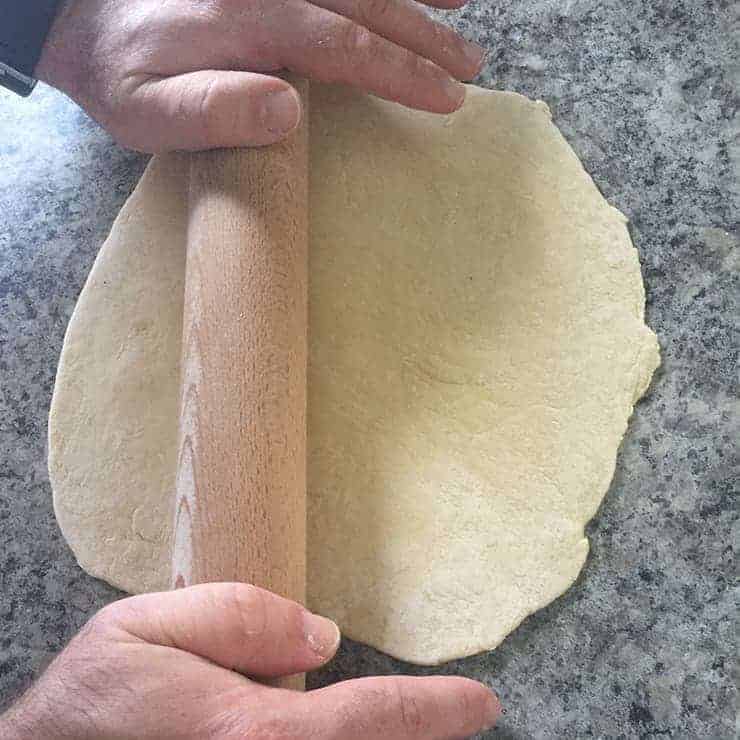 Measurements are important
As with any bread making, measurements are important. The ratio of water to flour can dramatically make a difference in the final product. If you can, measure this stuff out exactly.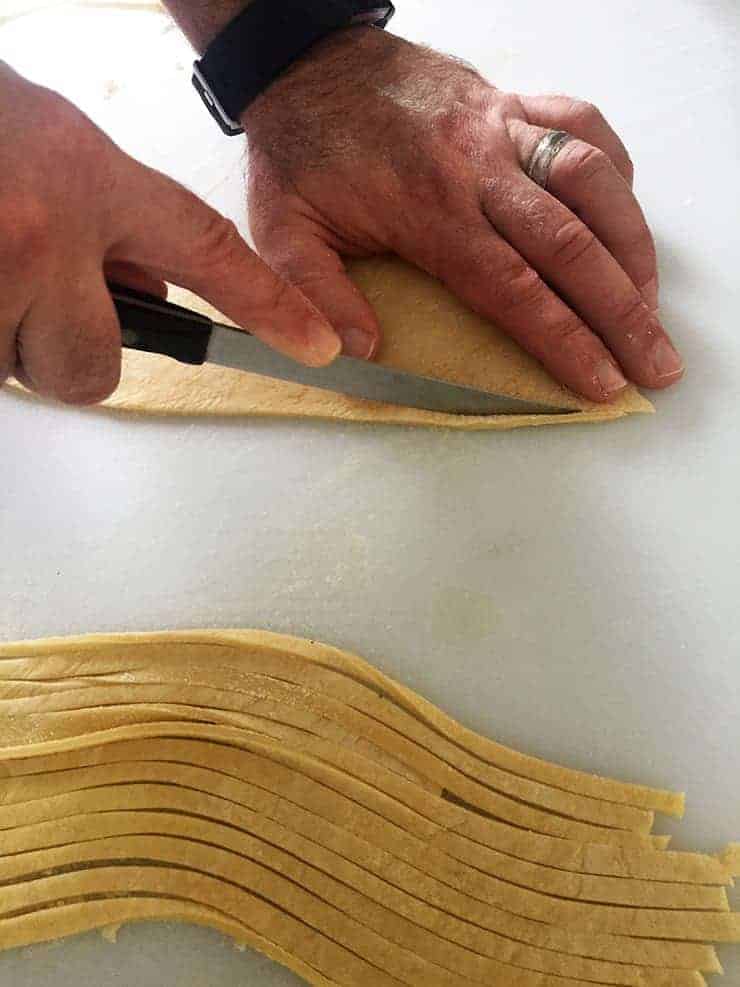 Do you really cut them noodles individually?
Yup. I don't have the noodle maker attachment for my kitchen aid and I don't have a countertop roller. So, this is just how I do it. In the video, she folded the sheets of dough and then cut them.
I preferred to just cut them individually, as it gave me a little more control on the size of the noodle and also helped prevent me from messing up. Use your best judgement and if this is just too much for you, just use some Asian wheat noodles (not buckwheat) from the store.
Thanks for reading and if you like what we are doing here, subscribe to get updates sent to you in your email and follow me on social media!
Products Used For This Recipe
Print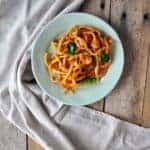 Homemade Chow Mein Noodles Recipe
Author:

Ben Myhre

Prep Time:

1 Hour 15 Minutes

Cook Time:

15 Minutes

Total Time:

1 Hour 30 Minutes

Yield:

2

Servings

1

x

Category:

Stir Fry

Method:

Boiling

Cuisine:

Asian
---
Description
Want to make an authentic Chow Mein recipe? Start with some authentic chow mein noodles. This recipe is my take on a real and fresh chow mein noodle.
---
156 grams

Bread Flour

1/4 teaspoon

of salt

1

egg
water
Oil for frying in wok
Basic Stir Fry Sauce
2 Tablespoons

Corn Starch

½ Cup

Chicken or Vegetable Broth for vegetarian

2 Tablespoons

Soy Sauce

1 Tablespoon

Sesame Oil

1 Tablespoon

Sambal Oelek

1 Teaspoon

fish sauce (omit for vegetarian)
---
Instructions
In Large bowl, mix flour and salt
In separate bowl, add egg and water to make a total weight of 78g
Beat the eggs and water
Slowly mix egg/water mixture into flour
Once mixed, knead for 5 minutes (do not add water) in the bowl or on surface
Add dough to loosely covered bowl and let sit in fridge for 30 Minutes
Knead for additional minute and should be a smooth ball at this point
Sprinkle flour onto rolling mat and use rolling pin to roll out dough to 1mm to 2 mm thick. BE PATIENT
Cut thinly with knife. In the video, she folds the dough, but I just roll it and cut the individual noodles.
Once all noodles are cut, they are ready for a boil
Add to Boiling water for 2-3 minutes and then strain.
Fried Noodles – Simple Preparation
Add 4 Tablespoons Oil to Wok
Heat Oil
Add Noodles and Stir Fry for approximately 2 minutes or until noodles are crispy. The goal here is NOT to make them crispy like the 'from a can' variation, but noodles that have been stir-fried so they are crispy on the outside, but still noodle-like.
Add any Stir Fry Sauce and cook to thicken
Serve
---
Keywords: Homemade Chow Mein Noodles