This is a quick and easy soup that can feed an army! Not only is it quick and easy, but it is also freaking delicious! Get this great weeknight Knephla Soup recipe.
If you don't know what Knephla soup is, you are in for a treat. This German dumpling soup that found its way to the Midwest has all the butter and chicken goodness you could ask for. Then, we top it off with heavy cream! It is so good and just the perfect comforting soup for cooler days. We are just getting started in our series and I am here to give you an easy recipe that you can make in 45 minutes with very little active time. In a different post, I share a completely from-scratch traditional Knoephla Soup recipe, but today we are focusing on optimal taste for minimum time. Enjoy our quick and easy Knephla Soup Recipe.
Fresh Ingredients vs Quick Ingredients
In our upcoming from-scratch recipe, there will be nothing spared to make the best of the best. Today, however, we have to pick and choose our ingredients to get the most from our soup recipe. While I am sure we could make this quicker by picking canned or frozen ingredients, there are certain things I don't want to skimp on. We are going to be using fresh vegetables for this soup.
Fresh Ingredients for this Knephla Soup
The fresh vegetables include carrots, potatoes, and celery. All three of these are typical ingredients for knephla soup and if you need to change out frozen or canned ingredients, it may reduce the time by about 15 minutes. I would highly advise, however, to keep these ingredients as fresh as possible.
Quick Ingredients
The big one is chicken stock. For our upcoming recipe we are going to use homemade chicken stock (the recipe will be published soon), which requires time and care for the optimal flavor. If you haven't made chicken stock from scratch, it is so restoring and tasty. There really is nothing like it and everybody should try it. This recipe, however, requires opening a few cartons of Swanson Organic Chicken Stock and there we have it! Super fast and really tasty.
The other time saver is frozen dumplings. You likely have frozen dumplings at your local grocer. Pick up a bag. When looking, you don't want big dumplings, but about the size that would fit into a soup spoon. We are going to make dumplings from scratch in an upcoming post and they really are fairly easy, but to keep in the theme of being quick and easy, we use dumplings.
Most often, I make my own dumplings, but I also am not afraid to use a good frozen brand that I like.
Thickening The Broth
While not a requirement for Knephla soup, I prefer a bit of a thicker broth. One way I help make this happen is by adding ¼ of a cup of flour to melted butter and veggies prior to adding chicken stock. This creates a bit of a roux that will help thicken the broth as it cooks and really becomes evident when you eat the leftovers. To be honest, Knephla soup leftovers is one of my favorite things in the world.
All in all, this recipe should take about 45 minutes or less. The majority of the time is spent cooking the veggies in the broth. This is a great recipe for when you want comfort flavors cooked in a reasonable amount of time. It requires very little work and comes together really well. Enjoy the Recipe and don't forget to sign up to get updates via email, follow me on Instagram, and follow me on Pinterest.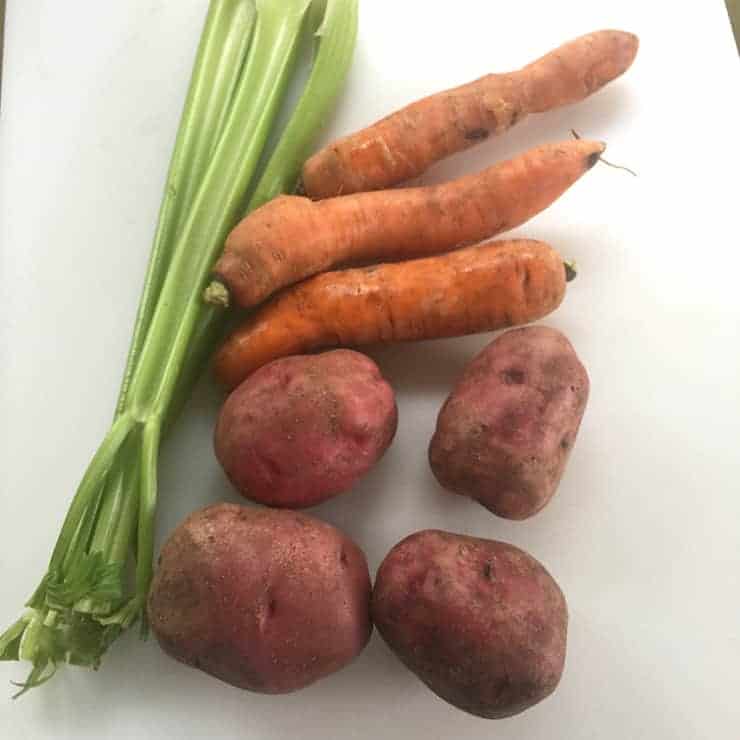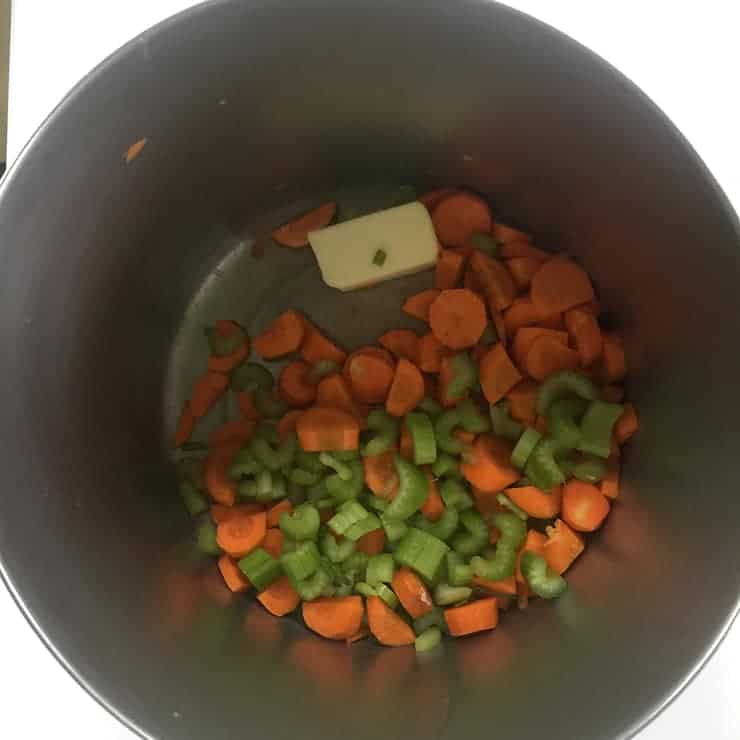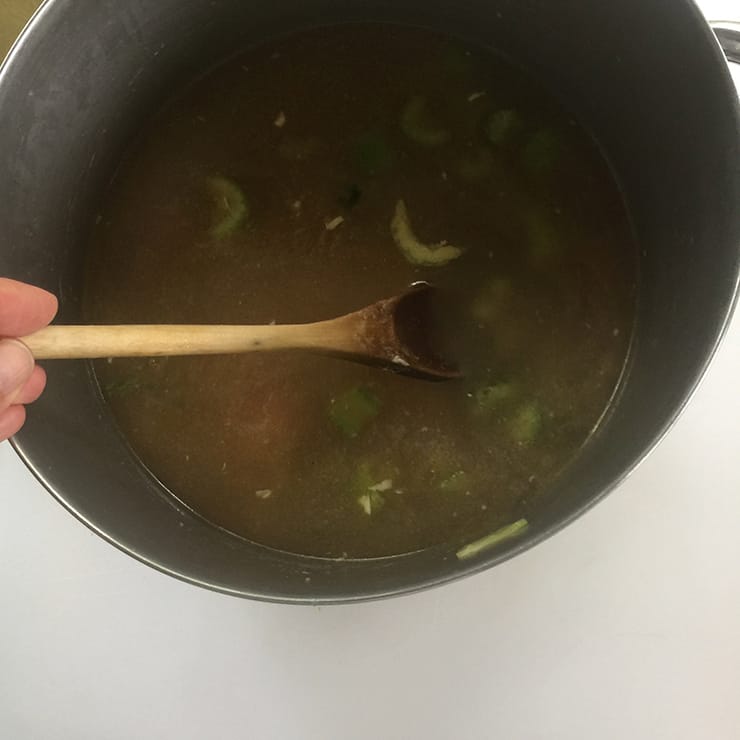 Products I Used In This Recipe
Print
Knephla Soup – Quick and Easy German Comfort Food
---
Author:

Ben Myhre

Prep Time:

10 minutes

Cook Time:

35 minutes

Total Time:

45 minutes

Yield:

8

Servings

1

x
Description
This Quick and Easy Knephla Soup is Upper Midwest comfort food at it's finest. This dish with German origins made it's way to North Dakota and into our hearts. Find out why with this great recipe.
---
Scale
Ingredients
4 Ounce

s butter

3

large carrots, peeled and chopped

3

celery stocks, chopped

1/4 Cup

flour

4

potatoes (I used red), chopped

64 Ounce

s chicken stock

1

lb frozen dumplings

1 Cup

cream
---
Instructions
Add butter to large pot and set stove to low
While melting, add chopped carrots and celery
Once butter is melted, add flour and mix
Add chicken stock and turn stove to medium high
Add potatoes and cook until tender
Add dumplings and allow to cook for about 5 minutes or whatever the package indicates
Remove from heat and add cream
Servie
---
Category:

Soup

Method:

Boiling

Cuisine:

German