This trip through history's kitchen shows how homemaker's of yesterday might not be that different than today when it comes to stretching a dollar. Today we are making the First Hot Dish Recipe and you can make this tasty casserole too!
We have already looked at the history of hotdish and talked about the first recorded hot dish recipe in a cookbook. Today, we are going to take that recipe and put it to the test. Mrs. C. W. Anderson from the Grace Lutheran Church in Mankato, MN gets the honors of claiming the first hot dish recipe. Well, we made the same recipe and are going to share it with you today. Go straight to the recipe.
Why Do We Need To Make The First Hot Dish Recipe?
We don't, but why not? Part of what I do here at Ramshackle Pantry is to try and come closer to the spirit and heritage of a recipe. Whether we are covering the Mojito, The Chicago Style Pizza, or The Old Fashioned, my goal is to publish recipes that pay respects to its history and maybe try to push the boundaries a bit. In addition to the recipes, I think the history of these dishes and cocktails are worth exploring. I mean, why did the hotdish become a popular meal and the following meal from the late 1800s not?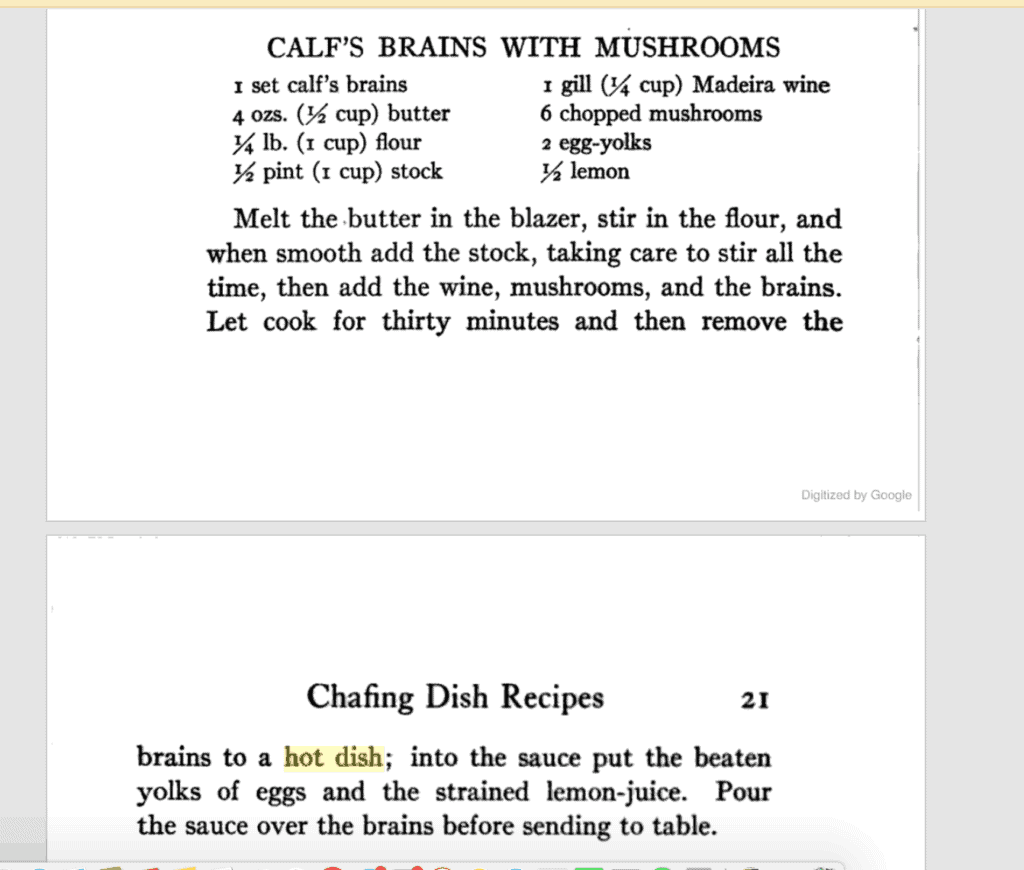 I mean, yeah, it sounds kind of gross, but I have never tried calf brains. Maybe they are delicious. Perhaps it should be on my menu and might be better than hotdish. Hotdish, however, won that cultural evolution. And that it did, in my opinion, makes it worthwhile to spend time with. What better way to pay culinary respect to hotdish than to construct the original recipe.
Here is the First Hot Dish Recipe
It is very straightforward and easy to make. As we covered in our history post, the history of the hotdish has a heritage in making meals that are easy and can feed an entire family for a reasonable price. I think Mrs. Anderson's recipe fits the bill.
The First Hot Dish Recipe
We are going to break the recipe down into a modern list of calories and the like, but here is the text from the original 1930 cookbook:
"Fry two pounds of hamburger. Fry, but not till brown, two large onions. Boil in salted water until tender one box Creamettes. Put in baking dish the fried hamburger, onions, creamettes, and add one bunch of celery cut up, one can of peas, 1 can of tomato soup, and 1 quart tomatoes, salt and pepper. Stir all together and enough water so liquid covers all, bake. -- Mrs. C. W. Anderson"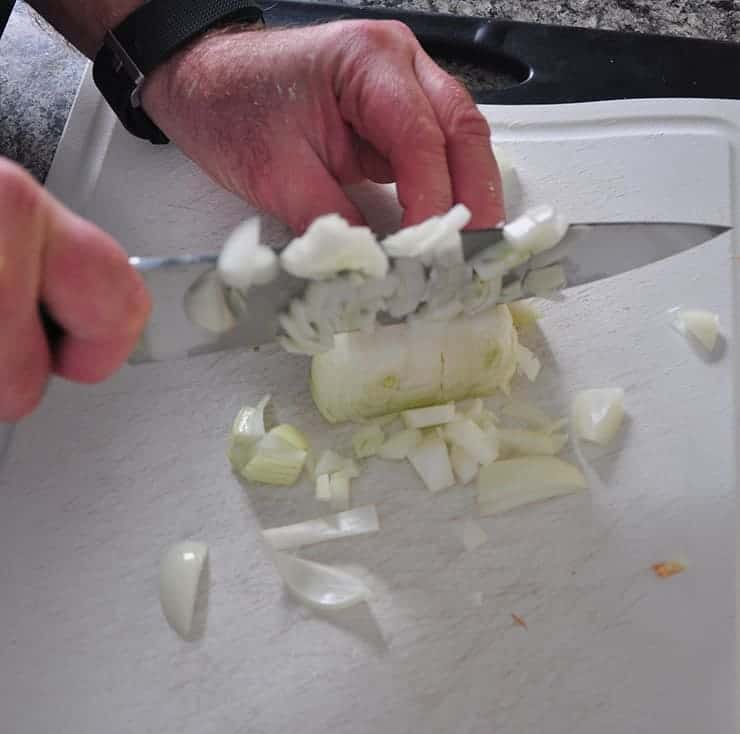 Taste Of The First Hot Dish
It is everything that a hotdish advertises. It is a straightforward recipe that contains all of the nutrients that a person might want in a meal. Protein, starch, and vegetables are all in this recipe. It is an easy recipe that can be made quickly. Finally, it is a meal that doesn't break the bank and all the ingredients are easily accessible.
This is a no-frills recipe that has a good taste for what it is. Would I consider this my meal of choice? No, but I could see why it would be a regular part of the meal planning in a busy household. If served this, I would certainly eat it.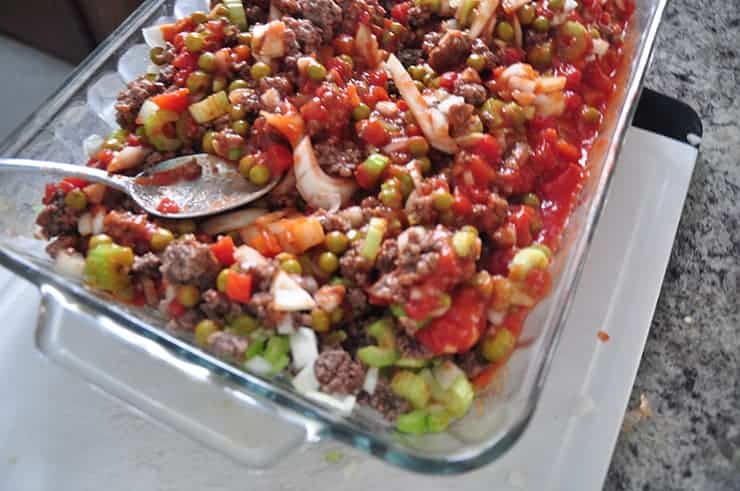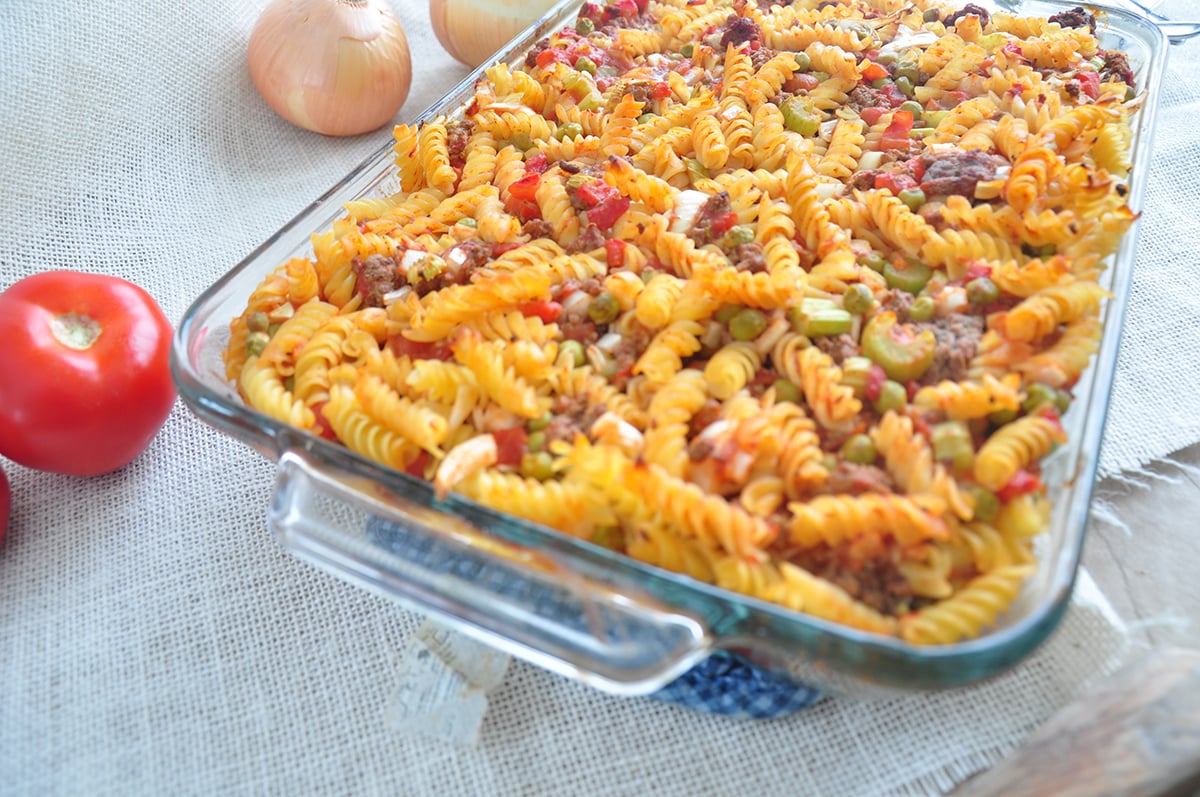 Did You Try This Recipe?
Thank you so much for giving it a try! If you are looking for a way to get a meal on the table, this kind of dish stands the test of time. From Mrs. C. W. Anderson in 1930 until today, similar dishes still work and I am very happy to have made this recipe. Give it a whirl!
If you like what we are doing here, sign up to get new posts about recipes and history via email and also follow me on Pinterest.
Print
📖 Recipe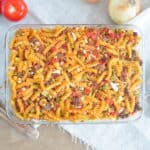 Making The First Hot Dish Recipe
Author:

Ben

Prep Time:

30 Minutes

Cook Time:

45 Minutes

Total Time:

1 Hour 15 Minutes

Yield:

8

Servings

1

x

Category:

Casserole

Method:

Baking

Cuisine:

American
---
Description
Looking for hotdish recipes? Why not try the first and original hotdish recipe? This classic hot dish is easy and feeds the whole family.
---
2

pounds of hamburger

2

Onions

16 Ounces

Creamette Rotini Pasta

1

can condensed tomato soup

28 Ounces

canned diced tomatoes

1

15 ounce can peas

2 cups

chopped celery

½ cup

water
salt and pepper to taste
---
Instructions
Cook pasta per package
Fry hamburger until done
Preheat oven to 350° Fahrenheight
Add all ingredients to a 9x13 baking dish and mix
Bake for 45 minutes
Serve
---
Keywords: classic hot dish