These DIY Sugar Cubes are a great way to make craft cocktails your own or your tea time something special. If anything, you should see just how easy and simple this is.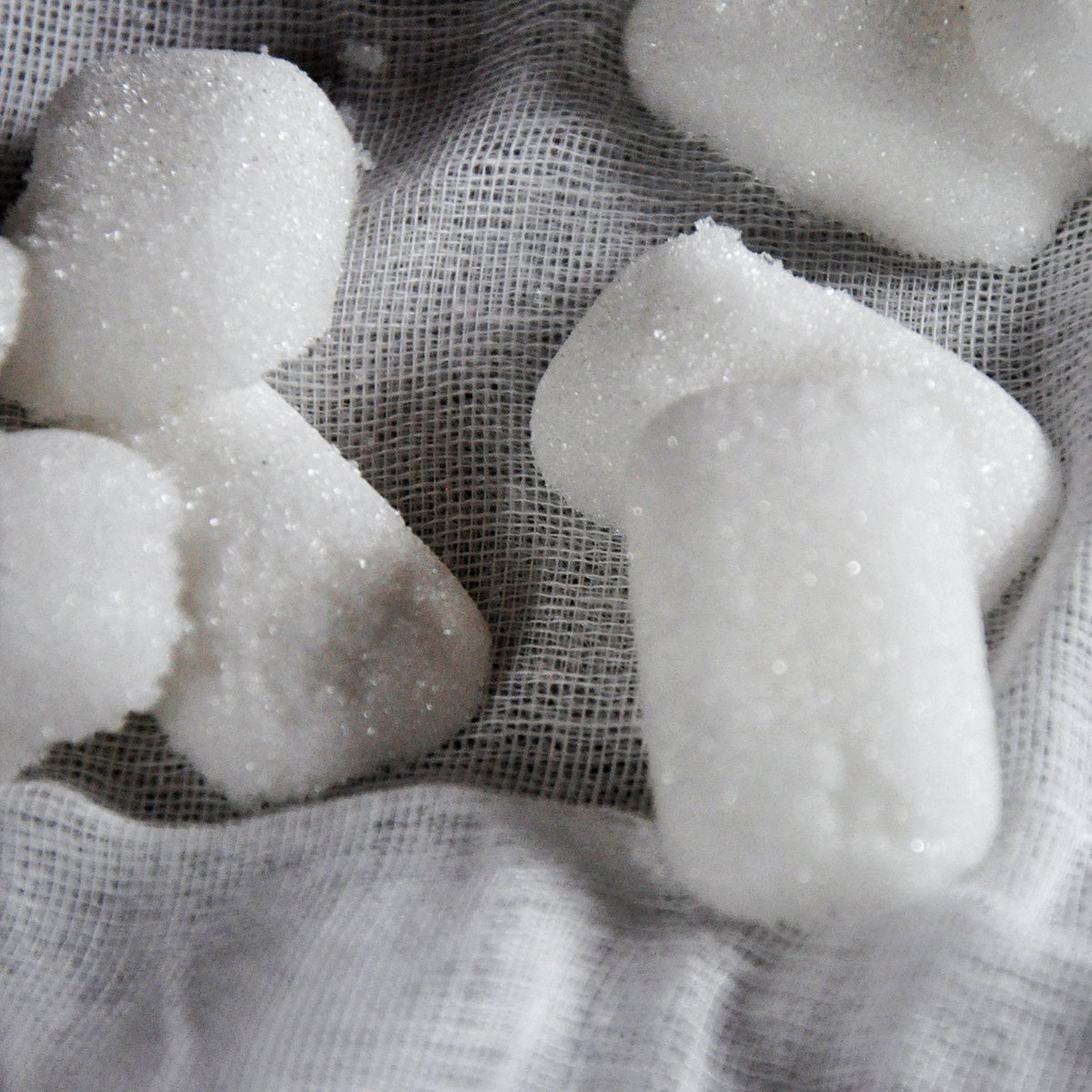 Why the hell would we make diy sugar cubes? Well, who doesn't want to learn how to make a lump of sugar? OK, not many, but that isn't how we do things around here at Ramshackle Pantry. We take simple things and work to make them complicated. In our effort to make the perfect Old Fashioned cocktail, we decided that we needed sugar cubes. Enjoy our take on diy sugar cubes.
Molds for our diy sugar cubes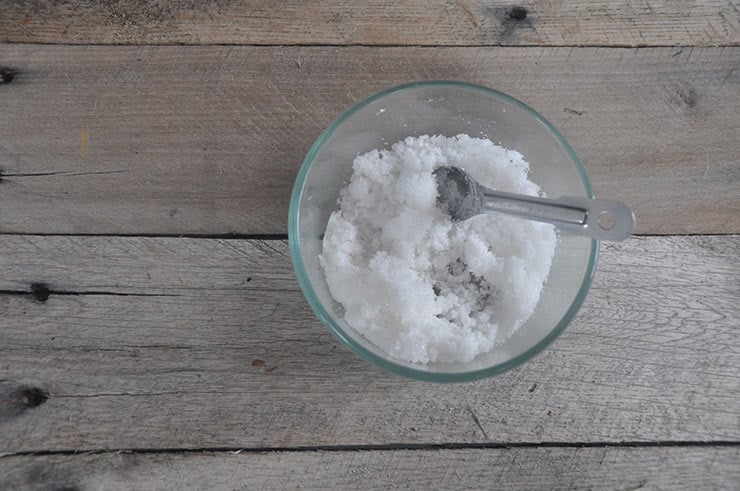 We might be using the word "cube" in our diy sugar cubes a bit liberally, as these will not exactly come out as cubes. The principal, however, remains the same. You need cube shaped molds in order to make cubes (or I suppose a clever way of cutting, but molds I do not have). What I do have, however, is about 10 extra ice cube trays. I don't know exactly why I have them, but they have accumulated over time waiting for me to make sugar cubes.
The just of it

So, the basics of making diy sugar cubes is that we are going to add a tad of water to some sugar. This will create a paste. We will then dry out the paste and voilà! Dried sugar. They are cubes (more like lumps) because of our mold.
Getting fancy schmancy
Probably the coolest thing about this DIY sugar cubes recipe is that it adds some space for flair. Want red sugar cubes? Add a bit of red food coloring. Making a drink that should have a small twist of vanilla? Add that homemade vanilla extract that has been sitting in your cupboard for 3 years. Want it shaped a certain way? Find the right mold.
I have since made a few Old Fashioned cocktails with these cubes and it really is a fun way to enjoy that classic cocktail. Watching the sugar cubes soak up the bitters and then muddling right in the glass... it really adds to the experience of the cocktail.
Did You Try This Recipe?
Awesome! I am so glad you gave these sugar cubes a try. It would be so awesome if you could leave a review in the comments below and maybe give it a rating. Any time you leave a rating, it helps out this blog. Most of all, thanks for visiting Ramshackle Pantry.
Print
📖 Recipe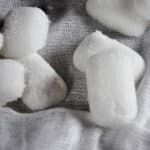 DIY Sugar Cubes for cocktails or anything else really
Author:

Ben Myhre

Prep Time:

5 minutes

Cook Time:

5 hours

Total Time:

5 Hours 5 Minutes

Yield:

12

cubes

1

x

Category:

Baking

Method:

Miscellaneous

Cuisine:

American
---
Description
Hey, sure you could buy some sugar cubes at the grocery store, but it is much more fun and cheaper to make them at home! Let's be honest that sometimes it is fun to put in the work for something a bit special.
---
½ cup

sugar

1 teaspoon

water
---
Instructions
Mix sugar and water
Using teaspoon, place one teaspoon in whatever mold you use (I am using ice tray)
Pack down so that it fits the mold tightly
Place in oven with light on until dry (several hours)
---
Keywords: DIY Sugar Cubes