This post may contain affiliate links. As an Amazon Associate I earn from qualifying purchases. Please read our disclosure policy.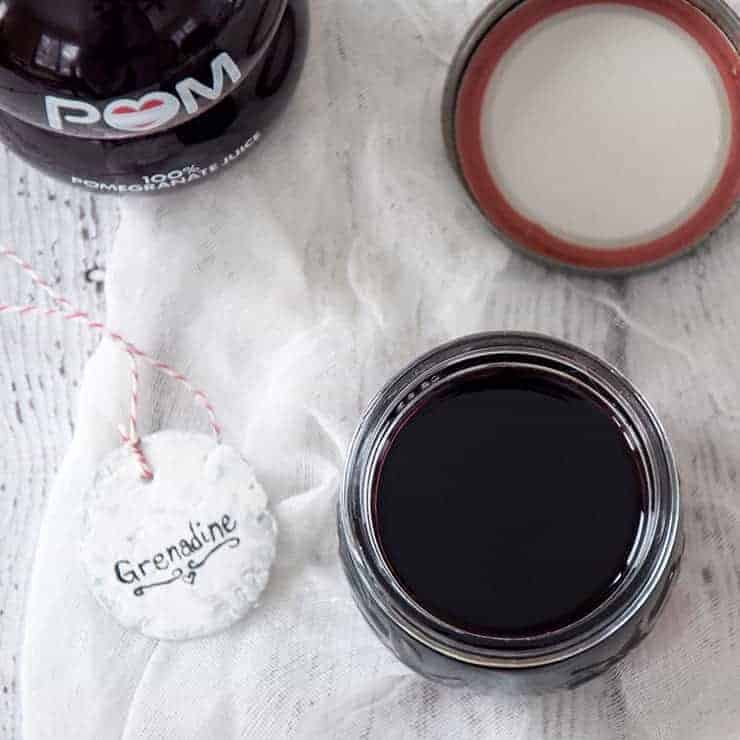 If you like making cocktails, you will want to make sure to check out this Homemade Grenadine Syrup recipe. You see, most of the stuff you buy in the stores is not really grenadine. Sure, you might be able to find some of the 'real stuff' at your liquor store, but some of the most common brands are simply not grenadine. The good news is that real grenadine is super simple to make and is about as tasty as it gets. Today, we are going to share our grenadine syrup recipe and I am sure you will enjoy.
What Is Grenadine?
Simply put, grenadine is sweetened pomegranate juice. It really is that simple. One part pomegranate and one part sugar.
Why Homemade Grenadine Syrup?
Sometimes superior flavor demands a curious mind to explore options and Grenadine Syrup is a perfect example of that. Making real grenadine is about as simple as it gets and will get you closer to the true flavors of the syrup and more authentic cocktails.
Not too long ago I shared my Jack Rose cocktail and I found myself looking into Grenadine. While I used store bought Grenadine in that recipe, over time I began to question that choice. I was trying to present an authentic recipe, but my ingredient was store bought grenadine. So, here I am… sharing my version of homemade grenadine.
The famous bartenders of time's past were not using the grenadine formula you find on your grocery shelves, but something closer to our simple recipe. In fact, there is a somewhat large divide between what is at your grocery store and what is a classic grenadine syrup in the US.
Store Grenadine Syrup vs Homemade
The FDA even has outlined what they consider grenadine and they explicitly say that it was historically pomegranate juice, but allow for anything that is pomegranate-like.
I always say that you should eat and drink what tastes good to you. So, if you like the stuff that is readily available on your grocery shelves, use it. If, however, you want to try and give the authentic stuff a try and learn what I consider to be a really great cocktail ingredient, try this recipe.
Can I Use Fresh Pomegranate for Grenadine?
Yes. I even was going to go the lengths of juicing my own pomegranates, but it must be out of season and I could not find any locally. Fortunately, POM pomegranate juice is always available, so I use that.
The process of making fresh pomegranate juice might be a bit messy, but it really isn't that hard. Clean a pomegranate to get all the berries out. Put it all in a blender and then blend. Strain it through a fine colander to remove all the particles and seeds.
Rose Water
I have seen many recipes that include rose water in their homemade grenadine and I just don't think this is necessary. It rarely is very much and I could not find a historical precedent to do so. For most of us, it is a difficult ingredient to find, but perhaps you could make some if you grow roses. Ultimately, I choose to forego this ingredient and keep a simple 1:1 Pomegranate Juice to Sugar recipe.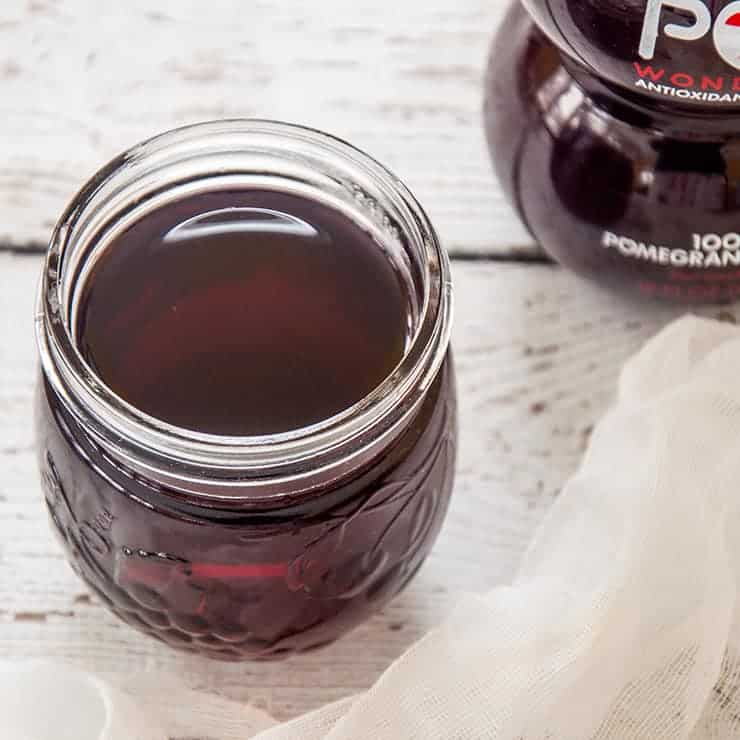 Overall, if you like grenadine, you should try this homemade grenadine recipe. It is so easy to make and it is super tasty. Taste aside, it really just takes a few minutes to make, so do it! If you like what we are doing here, please pin this recipe and share it on Facebook. Also, sign up to get updates via email!
Products I Used in This Recipe
Print
Homemade Grenadine Syrup Recipe
Author:

Ben Myhre

Prep Time:

2 minutes

Cook Time:

5 minutes

Total Time:

7 minutes

Yield:

12 Oz

1

x

Category:

Cocktails

Method:

Heat

Cuisine:

American
---
Description
This Homemade Grenadine Syrup is a classic recipe with all the flavor you need to make the best cocktails and tastiest recipes!
---
1 Cup

Pomegranate Juice

1 Cup

Granulated Sugar
---
Instructions
Add all ingredients to a medium sauce pot
heat on medium-low and stir until sugar is dissolved
Store in a refrigerator and use within a month
---
Keywords: grenadine syrup