Top off that Banana Split, Sundae, or whatever decadent dessert you have with this tasty Homemade Whipped Cream! Why buy it when you can make something special right in your own home.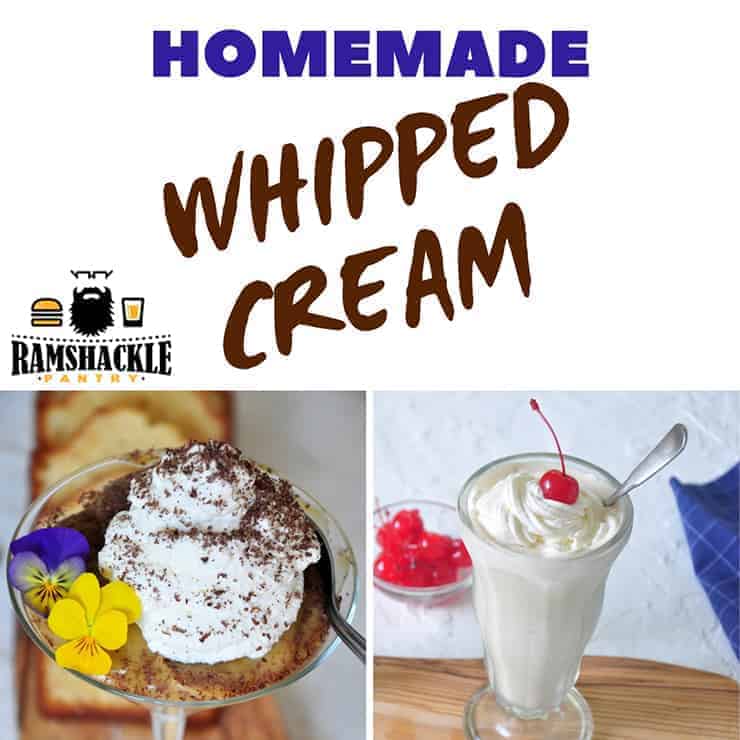 We are going to get back to some basics today and make some homemade whipped cream. In our White Russian series we already made whipped cream a few times and we are going to use it again, so I thought why not take a brief moment to share our recipe. No, this recipe is not unique. In fact, I learned it from Alton Brown, but he didn't even invent the stuff. This is just me being an advocate for making stuff at home. It makes sense in terms of cost and flavor. Enjoy our homemade whipped cream recipe.
Homemade Whipped Cream is SO EASY!
Particularly if you have a mixer, there is no reason not to make this. Seriously. And if you don't have a mixer, you should think about getting a KitchenAid. I love mine. Just add the few ingredients and let your mixer do the work. I guess you could mess it up if you let it mix for too long. Even then, you still have butter! Just to be clear, if you whip cream long enough, you will get whipped cream. Makes sense, right? If you whip it even longer, you will get butter. What a terrible mixup, right? Because butter is bad?
If you do not have a mixer, it does become a bit more work, but not that much. Get that whisk out and get to it. Homemade whipped cream is so easy that there isn't any reason a person shouldn't have it in their home cook arsenal.
Homemade Whipped Cream is Cost Effective
I can purchase an 8 Ounce package of Cool Whip for about $1.50. This amounts to about 4 fluid ounces of cream and a tablespoon of sugar. At the same store, I can get heavy whipping cream for about .25 cents an ounce. So, that would be $1.00 plus the cost of a tablespoon of sugar. Really, the cost is at about $1.05 for the same amount of whipped cream.
SIMPLE INGREDIENTS
Look at a package of Cool Whip. There are a ton of ingredients, but there shouldn't be. Some of the ingredients are not even recognizable! Milk (of the skim variety) is the first dairy product and it is FIFTH down in the ingredients list.
I like Cool Whip. I will likely purchase it in the future. Most of my whipped cream needs, however, will involve the two ingredients in this recipe… heavy cream and sugar. The third ingredient would be love. I went there.
I Think It Tastes Better
The real stuff just tastes better. It adds a richness and body to the dessert. There is nothing like a nice, homemade dessert. Topping it off with this homemade treat just adds a final touch of elegance, flavor, and soul to your dish.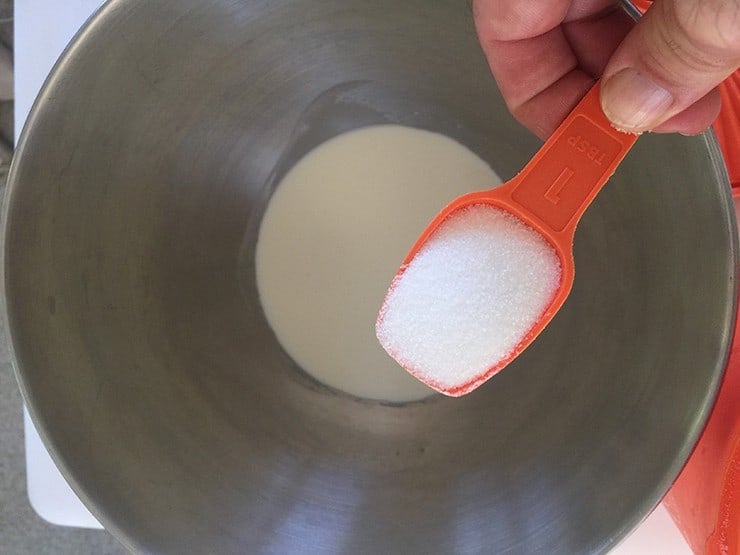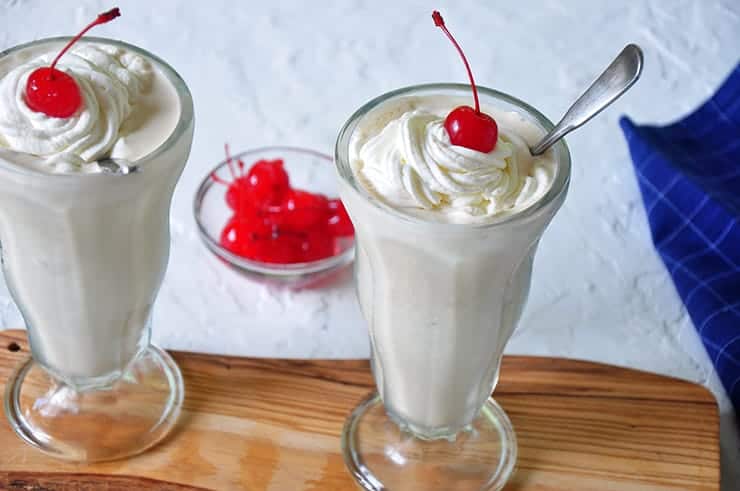 If you want to buy the stuff from the store, I get it. You can, and should, make this homemade whipped cream, however. It is so simple, economical, and tasty. If you like what we are doing here, please sign up to get updates from my email, follow me on Instagram, and follow me on Pinterest.
Products I Use In This Recipe
Print
📖 Recipe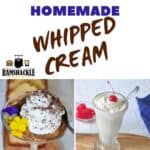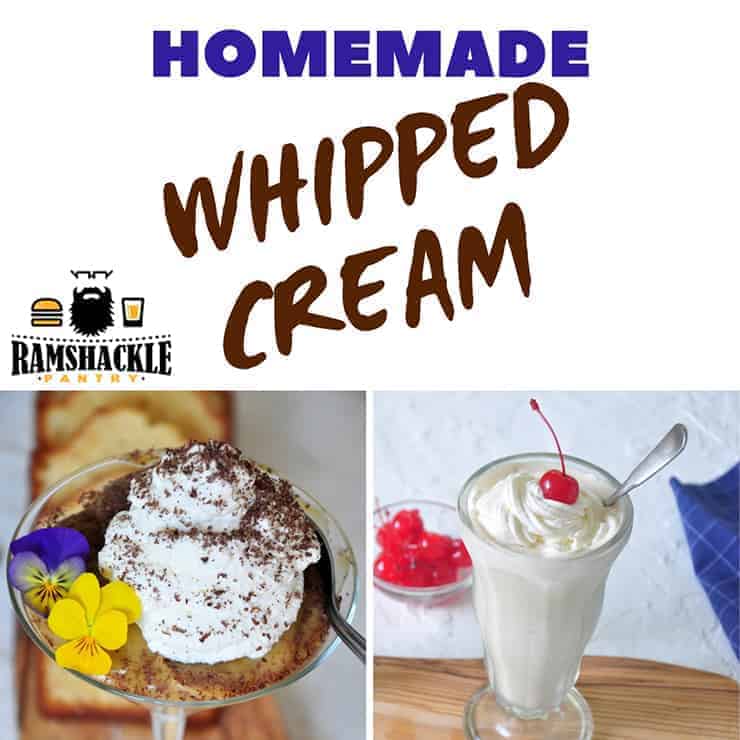 Homemade Whipped Cream
Author:

Ben Myhre

Prep Time:

2 minutes

Cook Time:

3 minutes

Total Time:

5 minutes

Yield:

4

servings

1

x

Category:

Dessert

Method:

Whisk

Cuisine:

Dairy
---
Description
This homemade whipped cream is tasty, economical, and so easy. There is no reason not to make this delicious dessert topping.
---
1 Cup

Heavy Whipping Cream

2 Tablespoons

Sugar
---
Instructions
Add ingredients to mixer
Whisk until cream keeps stiff peaks, but no longer
---
Keywords: homemade whipped cream