You can easily make your own Ground Beef Patties with just a little time and a food processor. You don't need any stinkin' meat grinder! Learn how easy it is with this delicious recipe that makes your burgers your own with the tools you have.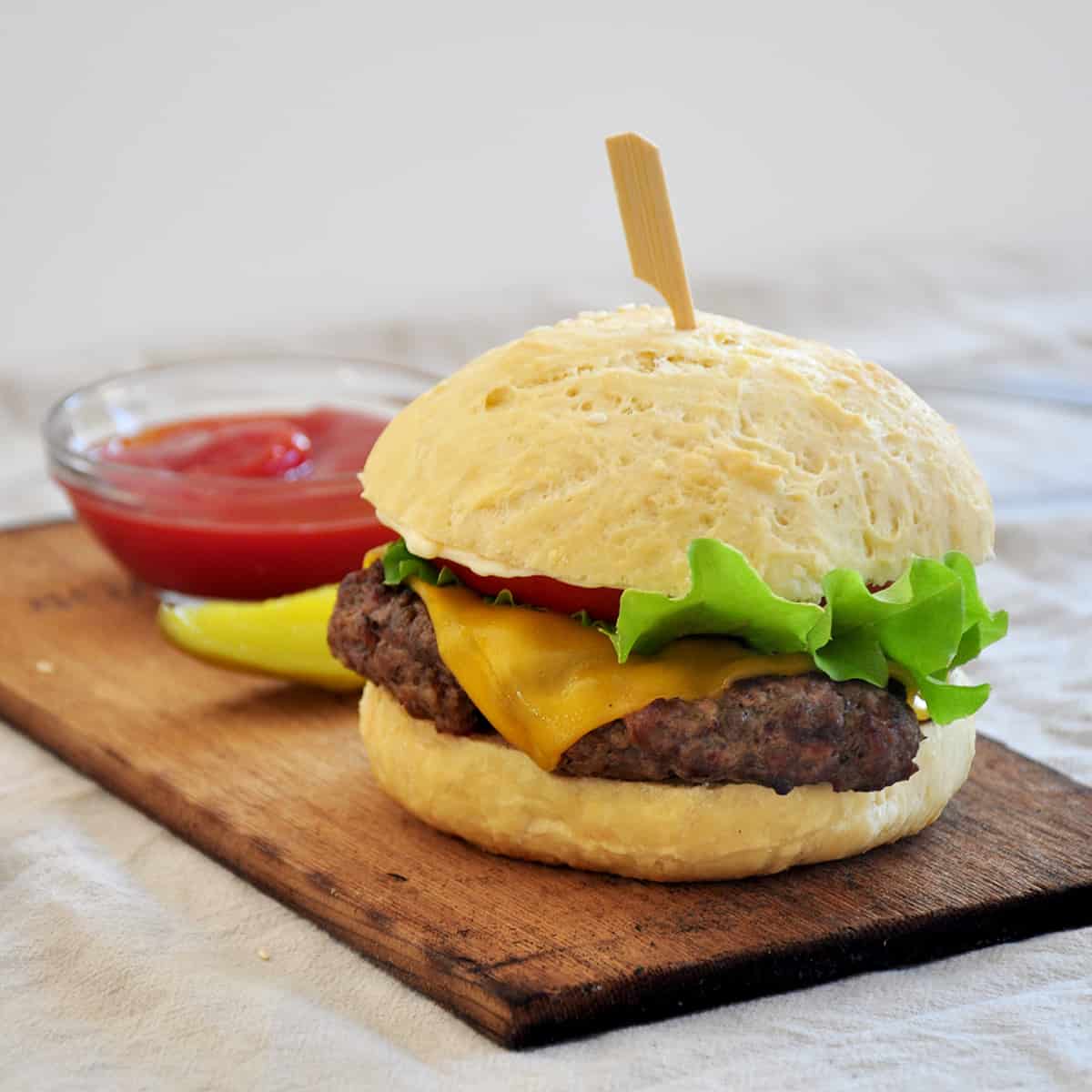 🍔 What makes this recipe special?
In my search for making a great hamburger, it seems only fitting that I make an excellent ground beef patty. And while I could go to my local butcher and ask for his best blend, I suspect he will just reach into his case and give me what he already has.
I also have a meat grinder, but not everybody does. That shouldn't stop you from trying to make your own ground burger. If you have a food processor and want to give your own hamburger a try, this food processor ground patties recipe is for you!
Of course, we have some other great burger recipes. If you have a meat grinder, check out this sirloin burger recipe. Also, check out these grilled Jo Jos and easy coleslaw recipe if you are looking for great burger sides.
Jump to:
🍖 Ingredients
Obviously, the beef is the star of this recipe. We decided to use equal parts Short Rib that has been deboned and beef chuck steak.
This ends up with about 30% fat content. I obviously am not afraid of a little fat. In fact, I love some good fat content in my burgers.
Short Ribs
Beef Chuck Steak
See the recipe card for quantities.
🍲 Instructions
The basics are that we cube our meat and remove any of the odd gristle or silver skin from the chunks. Once the meat is cleaned and cubed, put it into the freezer.
After a bit of time in the freezer, remove and separate into small batches. Pulse each batch in your food processor until it becomes a ground burger consistency. Then, patty them out into ⅓ pound burgers and cook using your favorite method.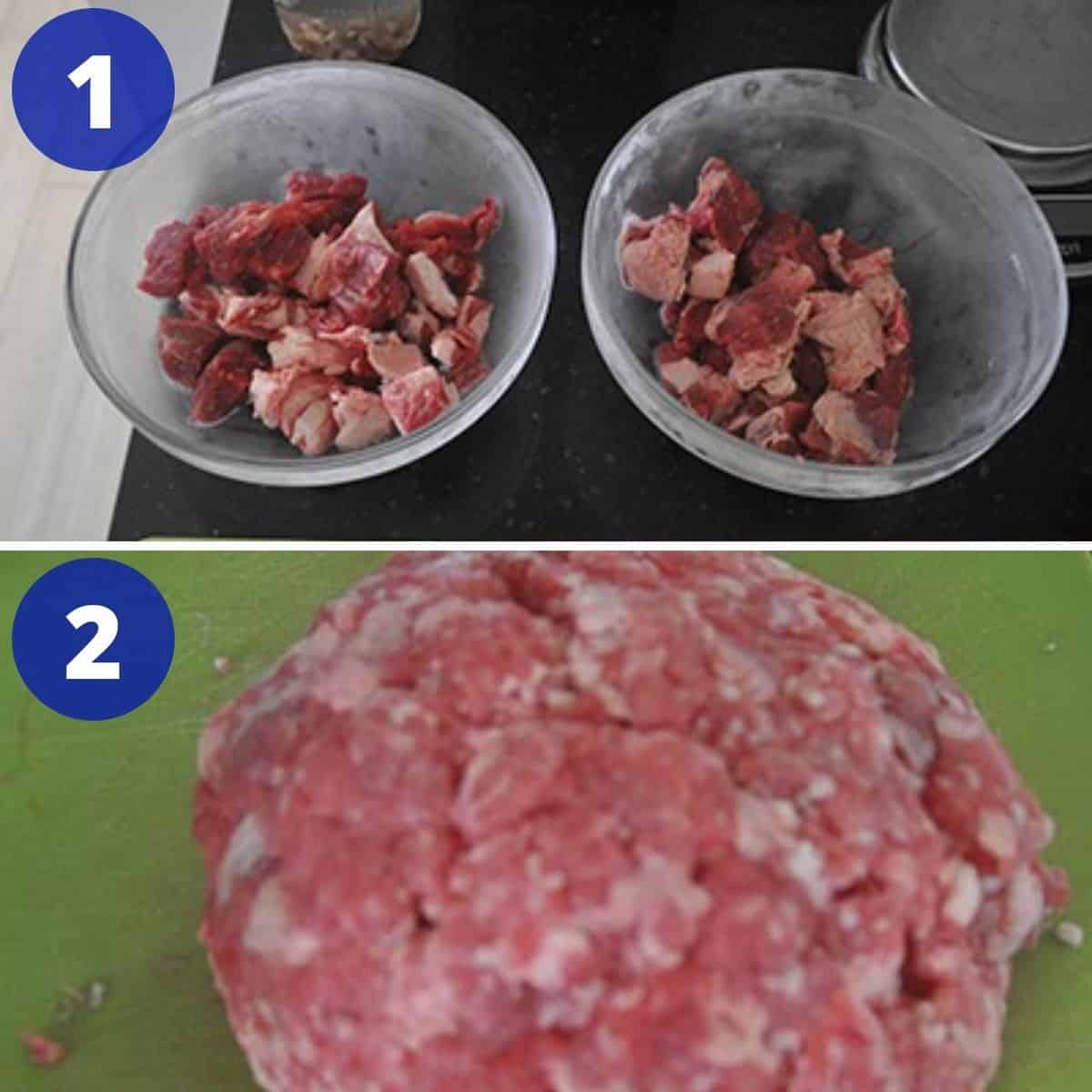 🤷 Substitutions and variations
You can really experiment here based on what kind of meat you have or the fat content you want. Really most beef will work, but you will want to make sure there is some fat in there.
I chose short ribs, which are very fat-rich, and chuck steak because it is leaner. I also experimented with putting sirloin in the mix, but it just did not work as well for me. Sirloin works well when I use it in the grinder but not as well in my food processor.
📦 Storage
Use or freeze this mix within 3 days of purchase.
🎓 History tidbit
Did you know that White Castle, the fast-food chain, is likely the inventor of the hamburger bun? It is true! Learn more at our Hamburger origin story article.
❓ FAQ
Can you make hamburger patties in a food processor?
Absolutely! Check out this recipe.
What is the perfect fat content for a hamburger?
I love 30% fat in my burgers, but anything between 70-80% lean is good.
What is silver skin?
It is a tough connective tissue on beef and pork that is not good for hamburger meat.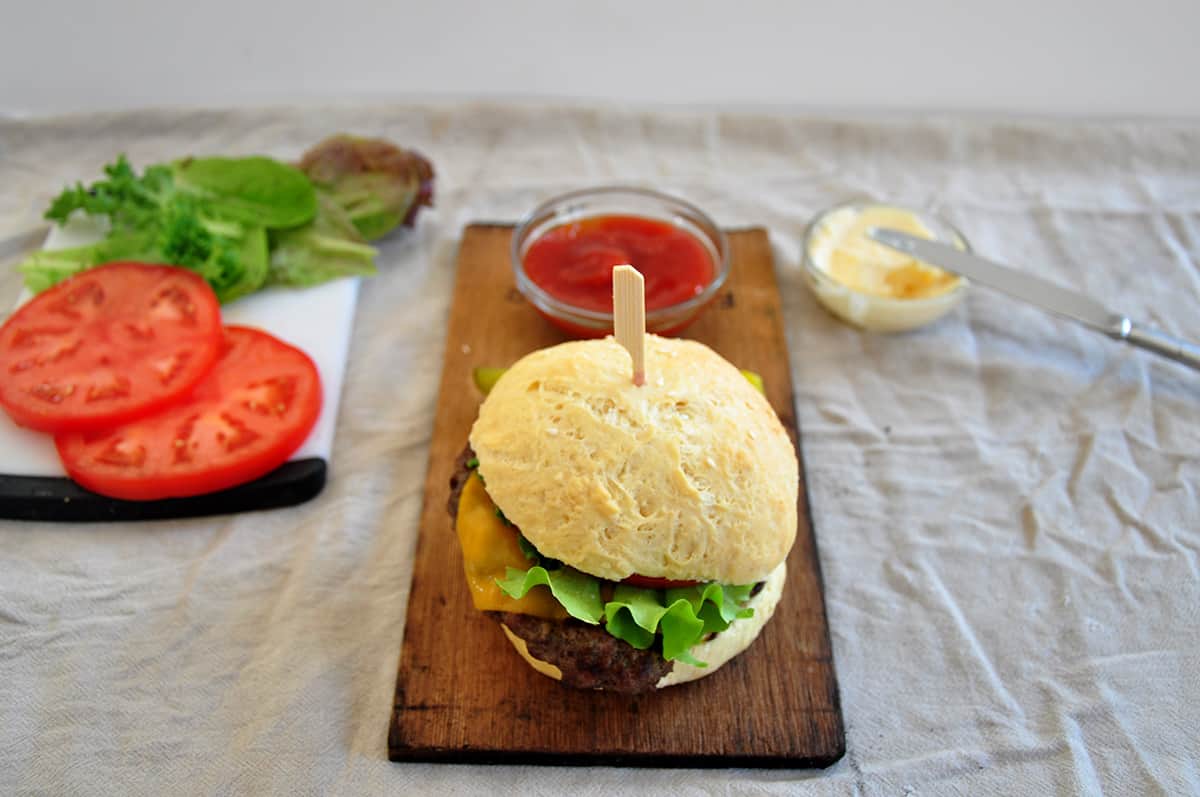 📝 Tips and tricks
Make sure to weigh the meat AFTER cleaning from the silver skin and bones.
Feel free to experiment with different cuts of beef!
🛠 Products used in this recipe
😋 Did you make this recipe?
That is awesome, and thank you so much for giving it a try. If you could leave a rating in the comment area below, it would be greatly appreciated. This lets me know how I am doing and also helps others decide if they want to make this food processor ground beef recipe. Most of all, thanks for visiting Ramshackle Pantry.
Print
📖 Recipe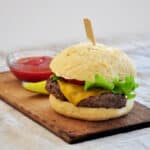 DIY food processor ground beef patties
Author:

Ben Myhre

Prep Time:

1 Hour 30 Minutes

Total Time:

1 hour 30 minutes

Yield:

4

Hamburgers

1

x

Category:

DIY

Method:

Blend

Cuisine:

American
---
Description
Make your own ground beef patties with this DIY Ground Beef recipe.
---
½

pound Short Ribs (deboned)

½

pound Beef Chuck Steak
---
Instructions
Cut each of the meats into approximately 1 inch cubes and separate into different bowls.
Remove any silver skin, connective tissue, or gristle that is attached to the chuck steaks.
Place into freezer for 45 minutes.
In very small batches (4-5 cubes) of same meat types, pulse in food processor for 1 or 2 seconds.
Check meat consistency. Does it look like a rough burger? If yes, continue. If no. Pulse again.
Repeat last two steps if necessary.
Once all meat is blended, combine the two and mix by hand.
Patty and cook using your favorite method (grilling, stove top).
---
Notes
Feel free to experiment with different cuts of beef!
Make sure to weigh the meat AFTER cleaning from the silver skin and bones.
Keywords: DIY Ground Beef