Up your Grilling Game with this How to Make The Best Grilled Sirloin Burger tutorial. We walk through grinding meat, grilling, and some tricks of the game to get the most out of those beef patties.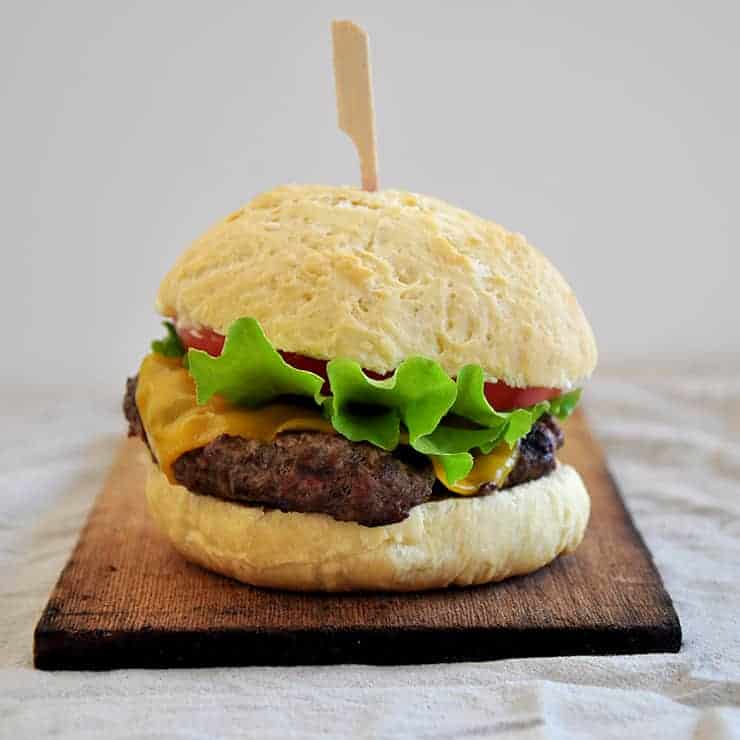 I am no stranger to hamburgers, but neither are you, are you? In fact, one of the first topics I covered just over a year ago at Ramshackle Pantry was hamburger. In that series we dove deep into hamburgers, ground our own hamburgers, made our own buns, and pulled it all together into a great burger. Today, however, we are going to change it up just a little grind up a sirloin burger. After we grind it, we are going to grill this bad boy up and eat up the best sirloin burger. Join me and make your own!
Is Sirloin A Better Beef?
There are plenty of tasty cuts of meat that would fit the bill for a great burger, but sirloin is a great cut of meat. It does contain some fat and as long as you pay attention to what you are buying, you are going to have a great cut of meat. In fact, Serious Eats considers it one of the best cuts for steak. We aren't making steak today, though, but a sirloin burger. As much flavor as the sirloin has, it just doesn't have enough fat for a burger. It should not be made into burger by itself and needs some fat.
Fat In Our Sirloin Hamburger
Hamburgers need fat. Sirloin does have some fat, but it does need some help. Like we did in our previous burger recipe, we are going to turn to short ribs. Short ribs are full of good fat and as long a we debone them, they will up the fat content in our burger to about where we want it. Where do we want it? Leave that 90/10 junk at the store and let's target between 20% and 30%. Alright, 90/10 does have its place and I have cooked with it, but when I want something a bit special, I make sure to up that fat content. Our sirloin burger deserves some fat.
Upping My Grind Game
When I made my own burger last year, I did not have a grinder. I used my food processor and I do believe that is a perfectly viable option. My father-in-law, however has one of the old school meat grinders that he has never used, so he is letting me borrow it, permanently. Eventually I will try and get one of the awesome attachments for my KitchenAid, but not today. This grinder works slick and gets the job done really well.
How To Grind Burger in a Meat Grinder
This part is fairly straightforward and it was easy to grind this for our sirloin burger. First, you need a meat grinder! Buy a half pound of sirloin steak. Fat is ok in our sirloin, but we want to avoid the silver skin. Avoid it when purchasing the cut of steak and we will want to cut any out that is in the steak itself. Also, buy about .75 to a pound of boned short ribs. We will want equal parts sirloin and short ribs. Once the short ribs are deboned, we should be pretty close to .5 pounds. When deboning the ribs, keep all the chunky, good fat. This is going to be what gets our burger up to 80/20 to 70/30.
If you want to know fairly accurately the fat percentage of your burger, just separate the fat from the beef and weigh them separately. There will still be a little bit of fat in the beef, but you will be very close.
Cut all of your cleaned meat into about 2 inch chunks and send it through the grinder. If you are unsure on what size of the attachment to use, I would err on the side of large. Once sent through the grinder, feel to ensure it is the right consistency. If the burger feels like it needs to be ground some more, send it through again! If it feels too much like mush, you messed up. Can't take that back.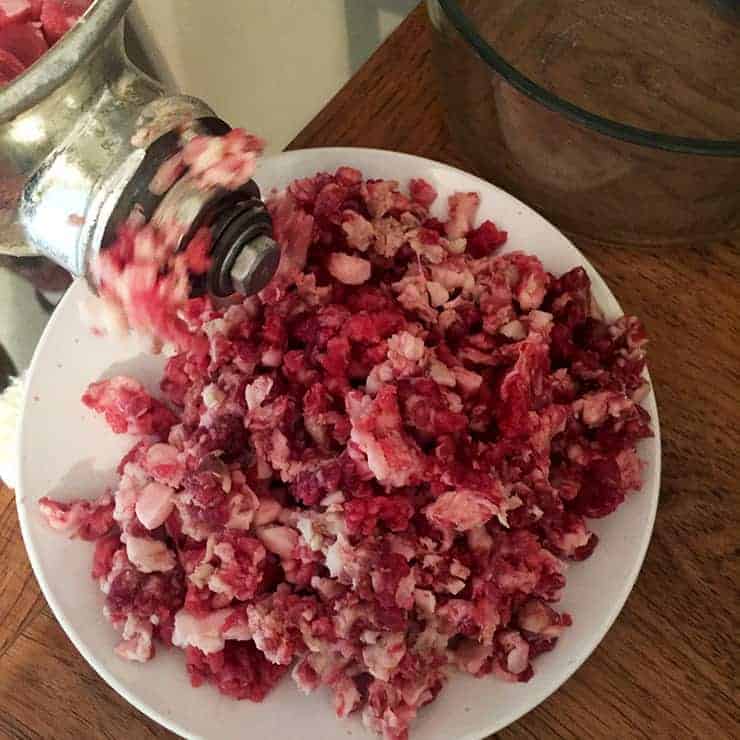 Cooking the Sirloin Burger
The cooking technique is going to be almost identical to our first hamburger. One thing we are going to do differently for this recipe is we are going to make half pound hamburgers instead of quarter pounders. I tend to stay on the smaller side, but this is a big burger that deserves a half pound!
Check that divot
Ever have that thing that happens when you grill and your burger balloons up or mushrooms out or starts to look a bit like a ball? Adding a divot helps with that. Patty your burgers out how you would like, but then take your thumb and put indents in the middle of that burger. When you put this on your grill, the divot should be face down.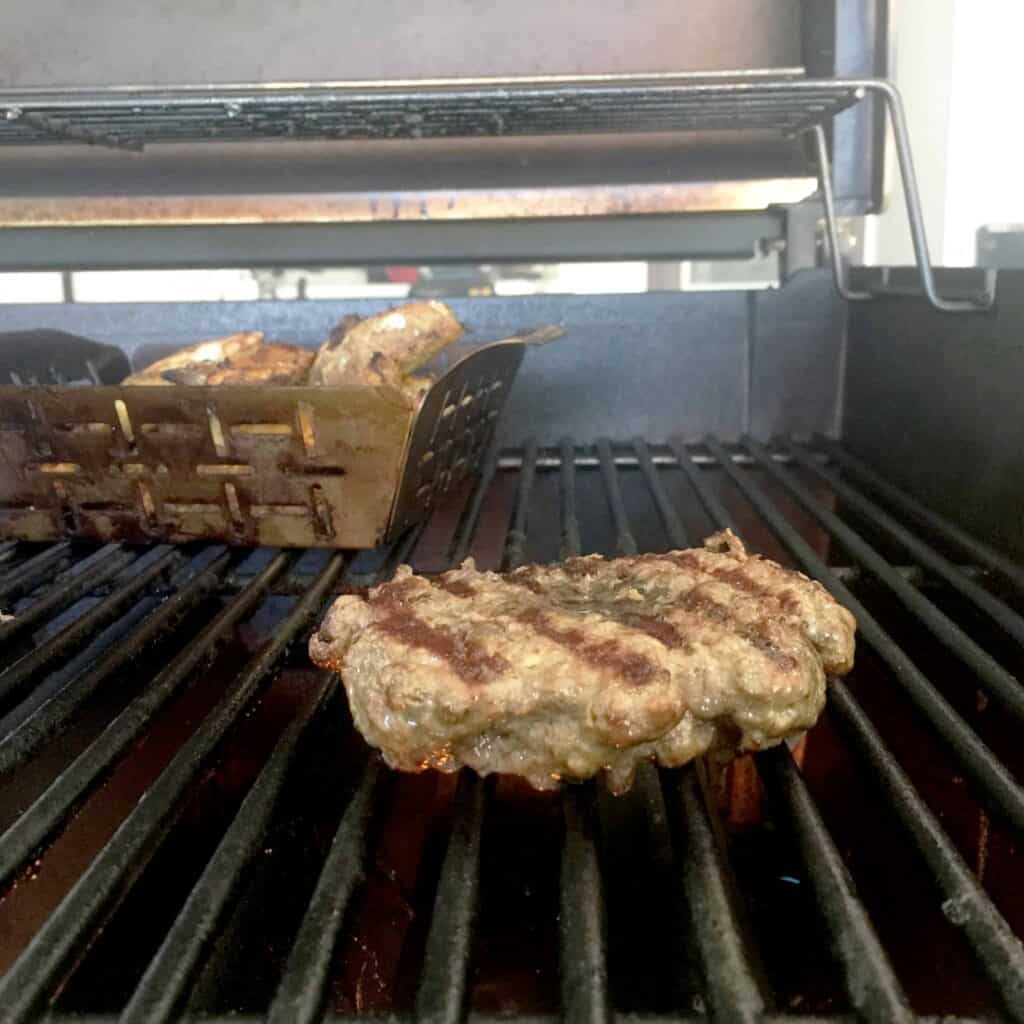 Doneness - USE A DURN THERMOMETER
Cook your burger to the doneness you prefer. I try and hit 160F on mine, per the USDA recommendations. I don't mind a bit of pink in the middle, but I definitely cook my burger longer than my steaks. Use a thermometer to hit your desired temp.
American Cheese
Use the cheese you want, but I love American Cheese for hamburgers and if I am going to do something as special as a sirloin burger, I sure as hell am going to use what I want. American cheese melts so nicely and has a great flavor for burgers. Other options I would consider is cheddar and pepper jack.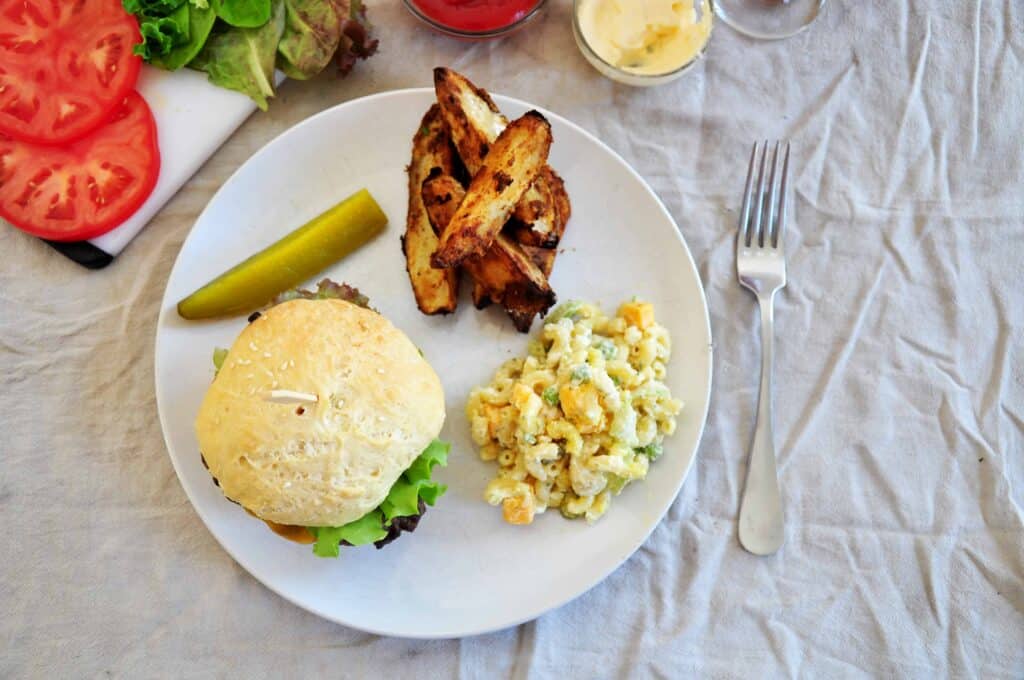 Get your grill out and make this awesome sirloin burger! If you like what we are doing here, sign up to get updates via email and follow me on the Instagram.
Products I Used In This Recipe
Print
📖 Recipe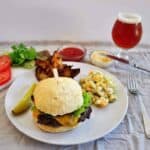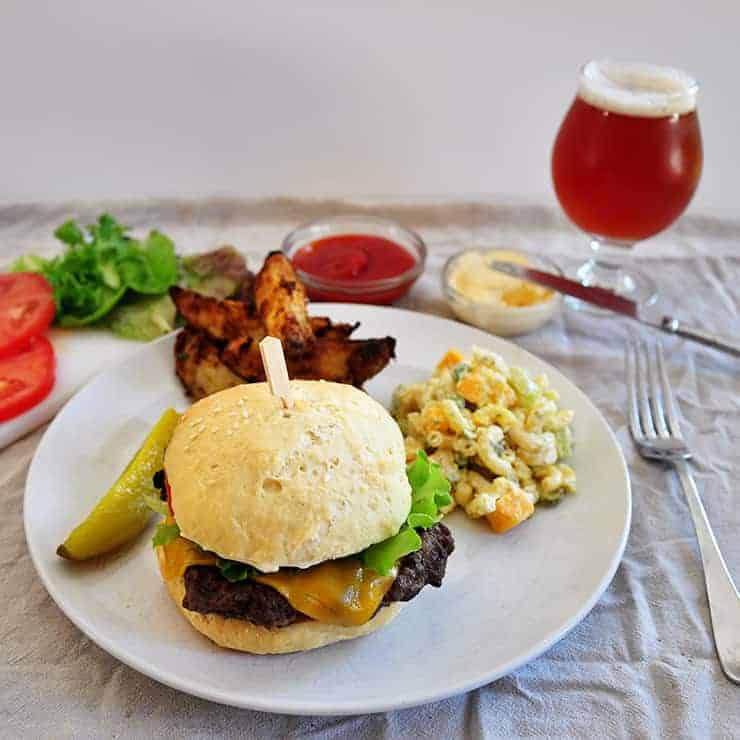 The Best Grilled Sirloin Burger
Author:

Ben Myhre

Prep Time:

20 Minutes

Cook Time:

11 Minutes

Total Time:

31 minutes

Yield:

2

Burgers

1

x

Category:

Dinner

Method:

Grilling

Cuisine:

American
---
Description
Luxurious burger right here. This Sirloin Burger is tasty, delicious, and just waiting to be set on your grill today.
---
1

lb Hamburger

2

Hamburger Buns

2

Slices of American Cheese

salt and pepper
---
Instructions
Preheat grill to 500.

While preheating, sprinkle small amount of salt and pepper to hamburger surfaces.

Form two patties.

Use thumb and place a shallow divot in each burger

Once preheated, place burger on grates, divot side down.

Allow to grill for 5 minutes, undisturbed.

Flip once. Allow to grill another 5 minutes, undisturbed.

Check the temp on your burger for appropriate doneness. The USDA says 160 (well done), but I am not gonna lie... I took mine off at 150.

Grill for 1 additional minute with cheese on top.

Remove and place onto bun.

Serve.
---