The Greyhound cocktail is a classic cocktail that has stood the test of time. It is a simple yet delicious drink with only two ingredients: Gin and grapefruit juice.
Some call for vodka in this drink, and you can sure use that, but historically, Gin is the spirit for this slice of history. The tangy sweetness of the grapefruit juice perfectly complements the sharpness of the gin, making for a refreshing and easy-to-drink cocktail.
This cocktail is perfect for any occasion, whether you're looking for a quick and easy drink to whip up at home or for a classic cocktail to serve at a party. With its timeless taste and effortless simplicity, the Greyhound cocktail will surely be a hit for anyone who tries it.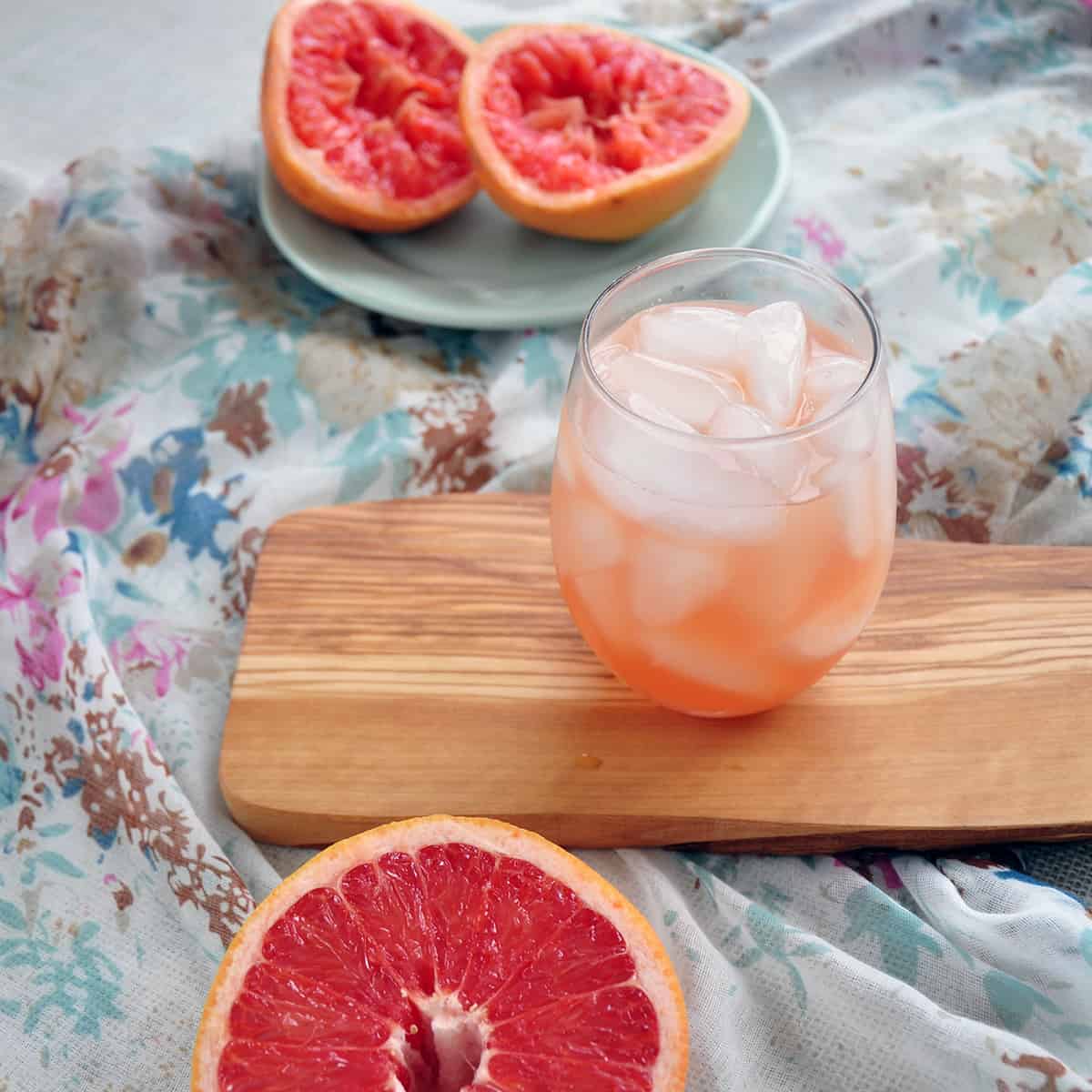 🍹 What makes this recipe special?
This is a wonderful classic cocktail, and this recipe shows you how to make a perfect version. We share the recipe and review the ingredients we use, provide a few variations of the drink, and share a great history of this drink.
I love an excellent Greyhound, and if you do, too, you will likely like some of my other drinks. Check this rustic homemade gin recipe you could use in this recipe. For some great cocktails, check out this classic Gin and Tonic recipe and this Raspberry Gin Smash cocktail. No matter what you drink, make sure to treat yourself
Jump to:
🍊 Ingredients
This recipe is so simple. Here is what you will need
See the recipe card for quantities.
Grapefruit
The most defining element of this cocktail is the grapefruit. There are, however, several different kinds and varieties of grapefruits. For our great Greyhound drink, I will try and use the sweetest one I can find.
Finding a sweet grapefruit also includes finding the correct variety of Grapefruit. Of the types of grapefruit, pink and red are generally the sweetest grapefruits. I have also seen some grapefruit varieties that are specifically bred for sweetness.
I even found a Cocktail Grapefruit, which it turns out is not even a grapefruit but is a cross between two different fruits, like the grapefruit. The grapefruit started off as a cross between a pomelo and sweet orange, while this fruit is a cross between a pomelo and mandarin. So, it is really close. Ultimately, it will come down to what I can find at our grocery store, with a preference of sweet over bitter.
Also, if you have grapefruit juice in a bottle, just use that!
Gin or Vodka
As we covered in our history of the Greyhound post, gin was likely the initial spirit used in the cocktail. I think, however, a genuine case could be made that vodka claimed the place of the cocktail of choice. Honestly, I am going to make both. However, I think I will stick with gin for my best Greyhound drink.
Since I will stick with gin for my spirit, I think Old Tom Gin would be appropriate. A grapefruit's bitterness could make the drink harsh, and Old Tom is a sweet alternative to the more popular dry gin. We previously wrote about the different styles of gin, and I feel that an Old Tom gin will add some botanical gin magic and help cut into the bitterness with its sweet flavors.
🍲 Instructions
Not only is this a simple drink in terms of ingredients, but it is also easy to make. Simply add ice to a glass, add the gin, and then the grapefruit juice.
Stir, and then drink. There really is not much to this cocktail.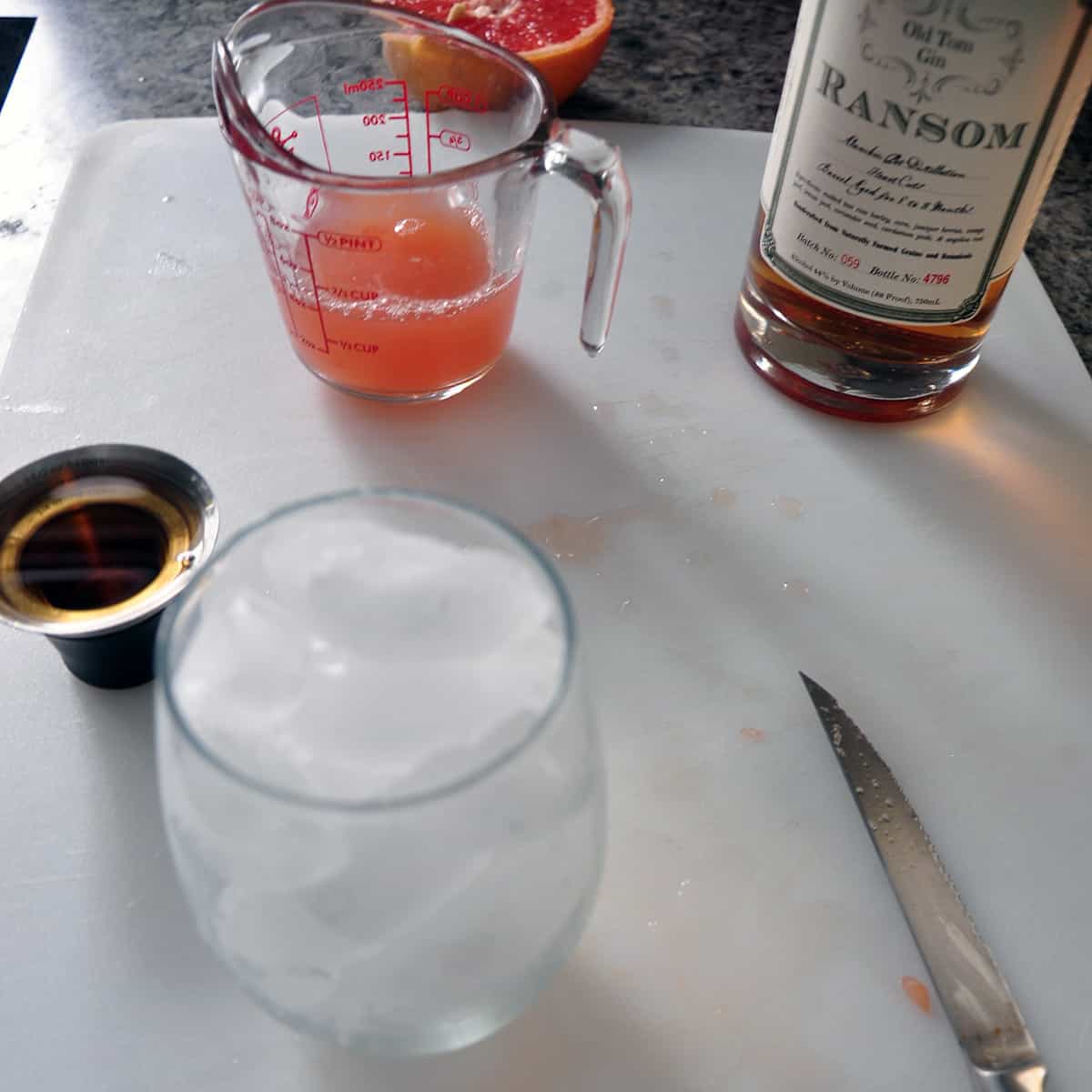 🤷 Substitutions and variations
There are a few ways that this can be changed up.
Vodka - Historically, gin was likely the first spirit to be used in this drink, but a case could be made for vodka. Use what you like!
Brand and style of gin - You can make this your own. Different styles of gin will give you a different flavor profile.
🎓 History tidbit
I wrote a whole article about the history of the Greyhound cocktail. One thing I will say is that it likely originated at the Savoy hotel in London.
❓ FAQ
What ingredients do I need to make a Greyhound cocktail?
To make a classic Greyhound cocktail, you will need gin or and fresh grapefruit juice.
Can I use bottled grapefruit juice instead of fresh grapefruit juice?
Yes, you can use bottled grapefruit juice if you don't have fresh grapefruit juice. However, fresh grapefruit juice is always preferred for the best taste.
Can I make a pitcher of Greyhound cocktails ahead of time for a party?
Yes, you can make a pitcher of Greyhound cocktails ahead of time. Mix the vodka and grapefruit juice together in a large pitcher and store in the fridge until ready to serve. Serve over ice.
What food pairings go well with a Greyhound cocktail?
A Greyhound cocktail pairs well with a variety of foods, including seafood, salads, and light appetizers. It is also a great drink to serve with brunch.
📝 Tips and tricks
Use the gin or vodka that you like best!
Fresh grapefruit is best, but you can use bottled grapefruit juice.
🛠 Products used in this recipe
😋 Did you make this recipe?
That is awesome, and thank you so much for giving this Classic Greyhound Cocktail recipe a try. If you could leave a rating in the comment area below, it would be greatly appreciated. This lets me know how I am doing and also helps others decide if they want to make this recipe. Most of all, thanks for visiting Ramshackle Pantry.
Print
📖 Recipe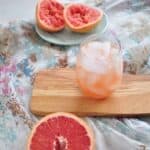 Greyhound Cocktail - How To Make A Greyhound
Author:

Ben

Prep Time:

1 Minute

Cook Time:

4 Minutes

Total Time:

5 Minutes

Yield:

1

Drink

1

x

Category:

Drinks

Cuisine:

American
---
Description
This is a classic Greyhound cocktail that uses gin and grapefruit. It tastes wonderful and is a great grapefruit drink.
---
Ice

2

ounces

Old Tom Gin

4

ounces

Fresh Grapefruit Juice (Approximately one medium grapefruit)
---
Instructions
Fill highball glass with ice
Add Gin
Add Grapefruit Juice
Stir with mixing spoon for 30 seconds and drink
---
Keywords: grapefruit cocktail