This post may contain affiliate links. As an Amazon Associate I earn from qualifying purchases. Please read our disclosure policy.
Being able to make homemade sour cream is an incredibly useful life skill and it lets you make some dang good sour cream! With just a few ingredients you might already have in your fridge, you can pull together your own batch of sour cream. Impress your family, your friends, and yourself by making this pantry staple. Try our Homemade Sour Cream today!
Sour Cream Summary
Making Sour Cream is as simple as adding some lemon juice or white vinegar to heavy cream and adding in a bit of whole milk. While I like to use lemon juice, vinegar works well. I use a large mason jar. Then, cover it with a paper towel, secure the paper towel with a rubber band, and let it sit for 8-24 hours. Once that time has passed, you have homemade sour cream!
It really is that simple. Put it in a container with a proper top and use it up or store it in the fridge for up to a week or more. We use the same mason jar that we made it in, but replace the paper towel with a proper lid.
Not Quite The Same As Store Bought, But Better
Once your sour cream is done, you will notice that it is a bit runnier than what you would buy in the store. If, however, you let your homemade sour cream sit in the refrigerator for a few days, you will get similar results.
The sour cream in the store, from what I can tell, is sour cream that just isn't as fresh as what you just made! That said, I actually really like the sour cream that is a little bit runnier. If that bothers you, give it a bit of time in your refrigerator.
Why Make Sour Cream At Home?
We have a recipe coming up that is going to require homemade sour cream, so stay tuned for that. Outside of a few specialty recipes, the main reason to make sour cream at home is for your own enjoyment!
For the average user, store-bought sour cream is actually cheaper than the ingredients used to make this recipe. So, it isn't really economical to make sour cream at home unless you happen to have a cow in your back yard.
Perhaps you have some heavy cream that you need to use up. That would be a good reason to make your own sour cream, but remember that if you start with a product that is about to go bad, your sour cream will likely also go bad quickly.
The biggest reason to make your own sour cream is to enjoy it! Make a special Mexican Recipe like our Honduran Enchiladas Recipe or a Taco Soup and serve your own sour cream with it! If the holidays are approaching, it can be a great way to make something just a little bit extra special for your guests.
Don't Use Ultra-Pasteurized Heavy Whipping Cream
You will not get the best results if you use Ultra-Pasteurized cream. It takes longer and the sour cream might not set well. Just look for any heavy cream that is not ultra-pasteurized.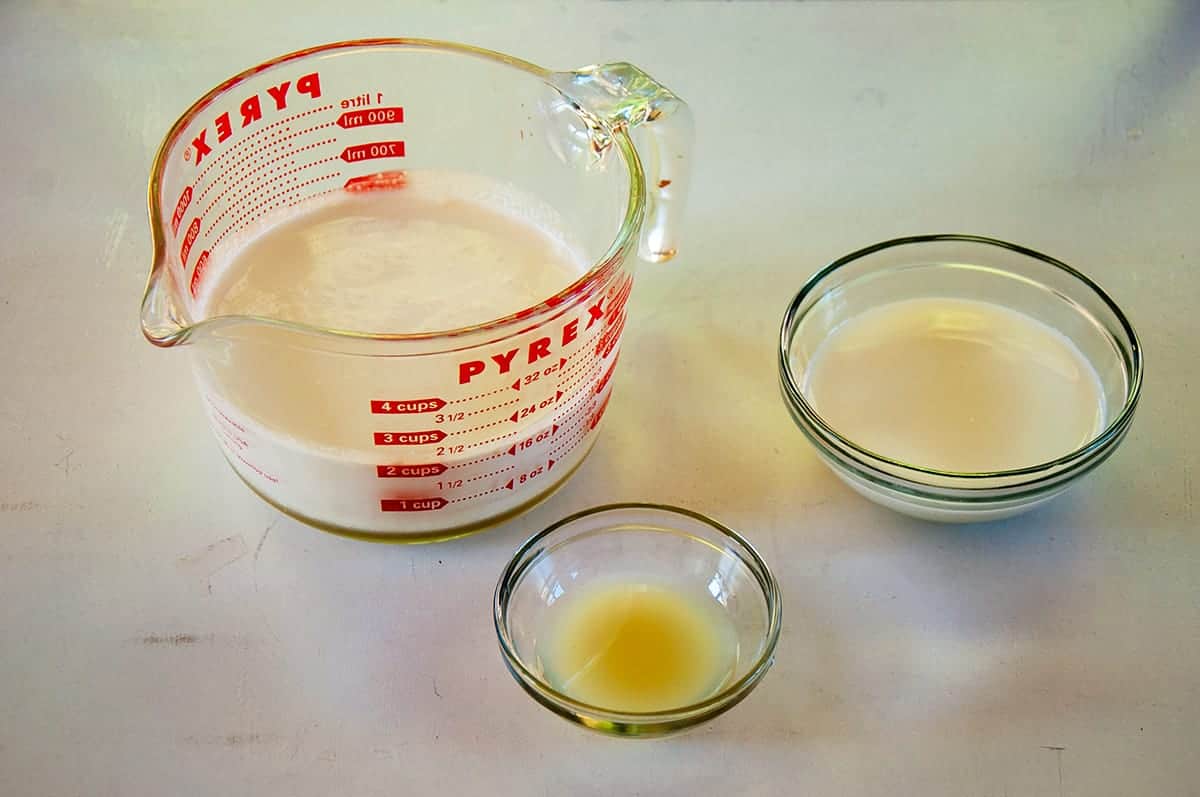 Amount of Time To Set
I prefer to leave a full 24 hour for the sour cream to set. Many people just start it right before going to bed and it should be ready to go by the time you get up. I say between 8-24 hours, but you can test it along the way to see what works best for you.
You can open it up and stir it with a fork to see if the sour cream is a nice thick consistency at any time. Remember, it will be a bit runnier than what you buy from the store. You are looking for a nice thick cream that hangs on to your fork or spoon.
Sour Cream vs Crème Fraîche
Creme Fraiche is sorta kinda maybe like sour cream. It usually has a higher fat and protein content than sour cream, but we are also using heavy whipping cream. Our sour cream is similar to Creme Fraiche in that way.
What differs our recipe from Creme Fraiche is that we are not using buttermilk to make our final product. My understanding on the difference between the two is that with Creme Fraiche, the buttermilk has fermenting agents that change the cream into the final product.
With our sour cream, the lemon juice sours and thickens the cream, producing something that tastes a bit tangier than Creme Fraiche. Honestly, with the way we are making this, I think they can replace each other.
Homemade Sour Cream Tips
Do NOT use ultra-pasteurized cream.
Allow 8 to 24 hours for the sour cream to set at room temperature.
Fresh sour cream will be a bit runnier than store-bought sour cream. If you allow to sit in the refrigerator for a day or two, it will thicken up.
Mason jars work great.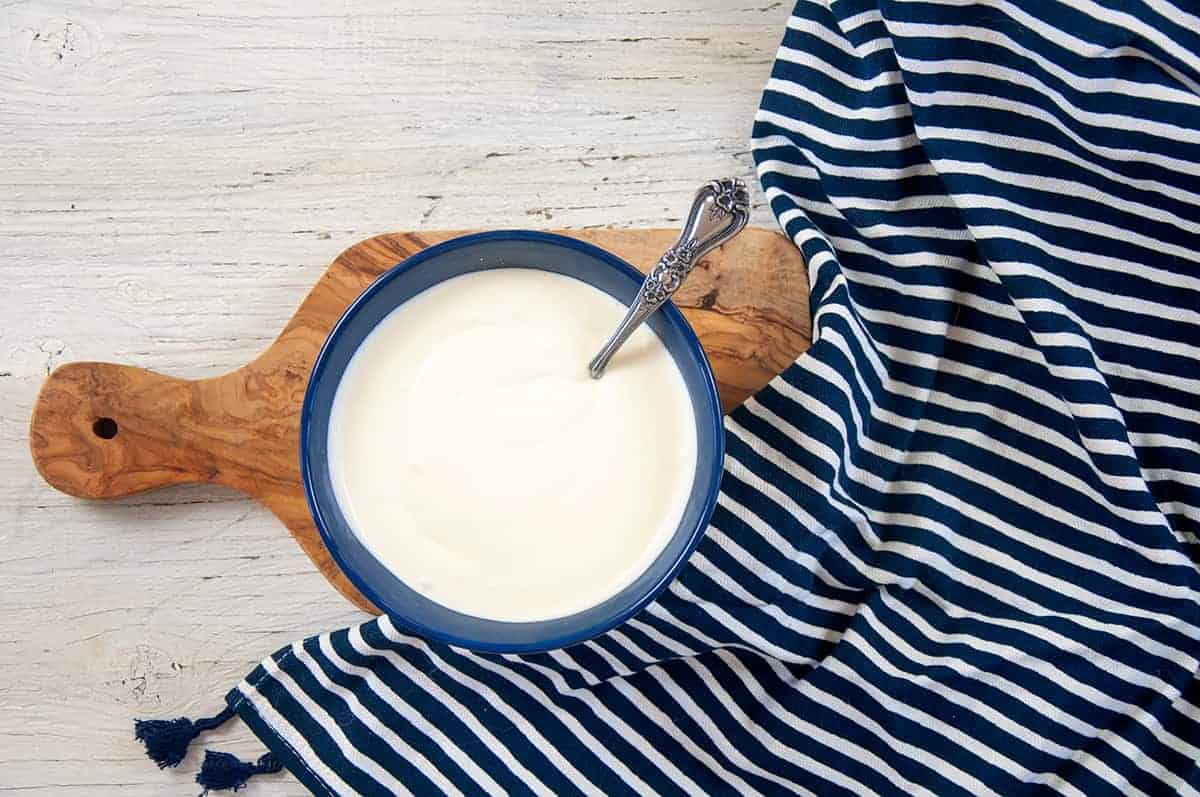 Products I Used in this Recipe
Did You Make This Recipe?
Spectacular! Let me know how it went and I would love to hear how you used it. I love making things like this at home and if you do too, I want to hear about it. You could leave a note and rating in the comment section below. If you would share this on Facebook and Pinterest, it would be greatly appreciated! Thanks for visiting Ramshackle Pantry!
Print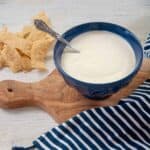 Homemade Sour Cream
Author:

Ben Myhre

Prep Time:

5 minutes

Cook Time:

24 hours

Total Time:

24 hours 5 minutes

Yield:

40

Servings

1

x

Category:

Dairy

Method:

Sour

Cuisine:

American
---
Description
Making your own homemade sour cream is such a personal touch on any recipe you might need this accompaniment for. Sure, you could go buy some sour cream, but why do that when you can make your own! Look… I get it. This isn't something you do every day, but it is fun to try and very tasty.
---
2 cups

heavy whipping cream (NOT ultrapasteurized), left out for a bit so at room temperature

4 teaspoons

lemon juice

½ cup

whole milk
---
Instructions
In a mason jar or similar dishes, add all ingredients and stir really well.
Cover with a paper towel and rubberband

Allow to sit out of the fridge a warm, but not hot, area for 8-24 hours. About 72° degrees Fahrenheit would be perfect.

Once done, stir, and store in the fridge for up to a few weeks.
Notes
I use a quart mason jar
Eight hours minimum to make this sour cream, but up to 24 hours and then refrigerate.
If your house is cold, try placing in the microwave with a glass of hot water off to the side and the microwave light on.
---
Nutrition
Serving Size:

1 Tablespoon

Calories:

42 Calories

Sugar:

3 g

Sodium:

0 mg

Fat:

5 g

Saturated Fat:

3 g

Unsaturated Fat:

2 g

Fiber:

0 g

Protein:

0 g

Cholesterol:

16 mg
Keywords: homemade sour cream