This is a classic Daisy Cocktail that might not be quite as popular as a margarita, but it tastes just as delicious and may be a precursor to the margarita. Not only can you have a taste of history, but you will also learn just how nummy it is.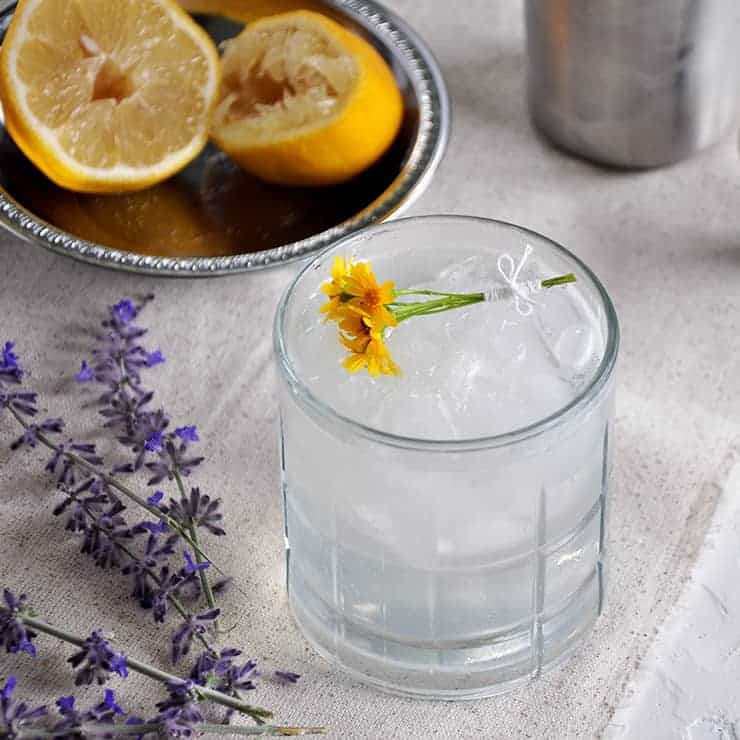 We are starting to wind down our Margarita series, but there was a fun offshoot we discovered in our history of the margarita post that I thought it would be fun to explore. The Daisy Cocktail! This is a world famous cocktail that may be linked to the origin of the Margarita and I thought it would be fun to feature a version of the Daisy Cocktail. Today, we are going to make a Rum Daisy Cocktail.
Daisy Cocktail and the Margarita
As we discussed in our margarita history post, the daisy cocktail may have ties to the origin of the margarita. An old version of the daisy cocktail has ingredients that are suspiciously close to a classic margarita ingredients list. It calls for an orange liquor, a lemon, and spirits.
The thing about a daisy cocktail (and many other drinks of the time), the alcohol could often be switched out and it's name would remain the same. So, a patron may order a bourbon daisy, a rum daisy, or perhaps even a tequila daisy. We are getting awfully close to a traditional margarita with that one ingredient change.
David Wondrich pointed out the similarity in his famous book Imbibe!. He explains the origination of the margarita as a matter of prohibition. Americans would cross the border into Mexico during prohibition so that they could take part in spirits legally. The daisy was a popular drink at the time. The literal translation of daisy into Spanish is Margarita. It would seem reasonable that a tequila daisy cocktail's name might turn into a margarita, right?
Now, in the 20th century, the Daisy became a slightly different drink that generally uses grenadine, but using the old variation that David Wondrich points to in Imbibe!, it is very close to a margarita.
Whether or not this is the actual origin of the margarita is still up for debate and you can read many other margarita origin stories in my history post.
Dr. Jerry Thomas
The recipe I am using is listed in the Imbibe! Book, but was sourced from Dr. Jerry Thomas. He is a famous mixologist who wrote the first printed cocktail recipe book and we have talked about him on Ramshackle Pantry a few times. He has a connection to The Manhattan Cocktail and several others. In fact, here is a link to Jerry Thomas' book.
Why Rum in the Daisy Cocktail
While experimenting, both my wife and I had tried a few different spirits for this drink. You can really change out any spirit, but we chose rum because Ashley liked it! And so did I. Rum gives a nice, simple, and sweet drink. I also really enjoyed brandy! Whiskey was a winner, too, but I will always take a whiskey! Haha.
The Measurements
OK, this is not really normal cocktail measurements. I am going to use the measurements that are supplied in the book and please bear with the recipe. It isn't that crazy, but instead of jiggers and ounces, we are dealing with teaspoons. The recipe pretty much nails it in my opinion.
So, there we have it. The Rum Daisy Cocktail. I hope you enjoy it and if you like what we are doing here, please make sure to subscribe via email and also to follow me on Instagram!
Products I Used In This Recipe
Print
📖 Recipe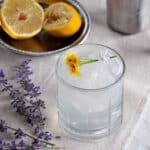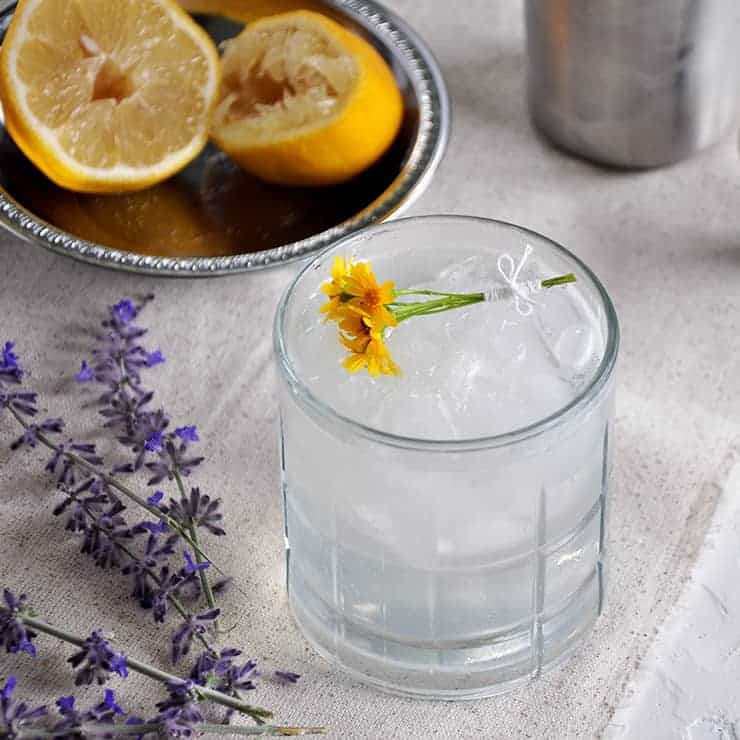 Rum Daisy Cocktail - Old School Version
Author:

Ben Myhre

Prep Time:

2 minutes

Cook Time:

3 minutes

Total Time:

5 Minutes

Yield:

1

Cocktail

1

x

Category:

Cocktails

Method:

Shaker

Cuisine:

American
---
Description
This is a classic recipe that may have a story that includes the creation of the margarita! This classic drink is especially good on a Summer day and is a simple drink that is easy to make.
---
1 teaspoon

simple syrup

1 ½ teaspoon

Cointreau
Juice from

half a

lemon

2 Ounces

Rum (or any other spirit)
---
Instructions
Fill lowball glass half full of crushed ice
Fill shaker with ice cubes
add all ingredients to the shaker
shake vigorously for 15 seconds and strain into lowball glass
garnish (if desired) and serve!
---