This post may contain affiliate links. As an Amazon Associate I earn from qualifying purchases. Please read our disclosure policy.
Level up your craft cocktail game with the Best Homemade Sweet and Sour Mix for Drinks Recipe. This easy lemon-lime flavor bomb is perfect for so many classic cocktails and drinks. Whether you are working on your perfect margarita, a whisky sour, or just want a fresh DIY sour mix, this drink mixer is for you!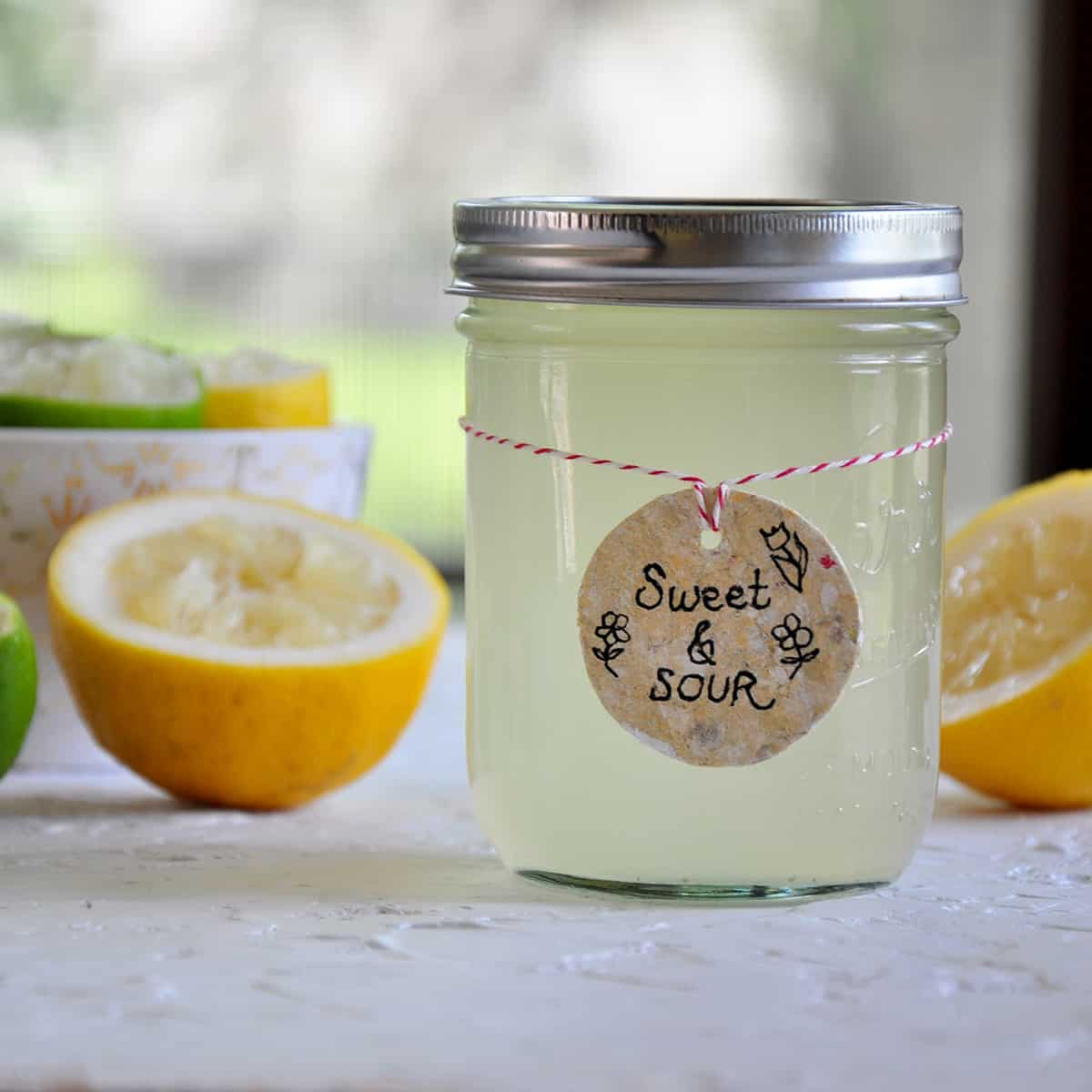 🍹 What makes this recipe special?
Who doesn't like fresh ingredients? This recipe is easy, quick, and helps you make a quality sweet and sour drink mix for any number of classic cocktails. Maybe an amaretto sour, Tom Collins, or just an easy drink mixer for tequila, vodka, whisky, rum, or most straight spirits.
Some vodka, sweet and sour mix, and a bit of soda water is a great simple cocktail, but the combinations are endless. One thing that is great about this is that you can prepare it beforehand and keep it in the fridge for when you want your next drink.
I made this specifically for my Appletini Cocktail, but it can be used for so much more. While I tend to use fresh lime for my classic margarita recipe, you could definitely use this as a mix to make it quicker.
🍋 Ingredients
The ingredients for this DIY cocktail mix are straightforward. It is a simple syrup where we add lemon and lime.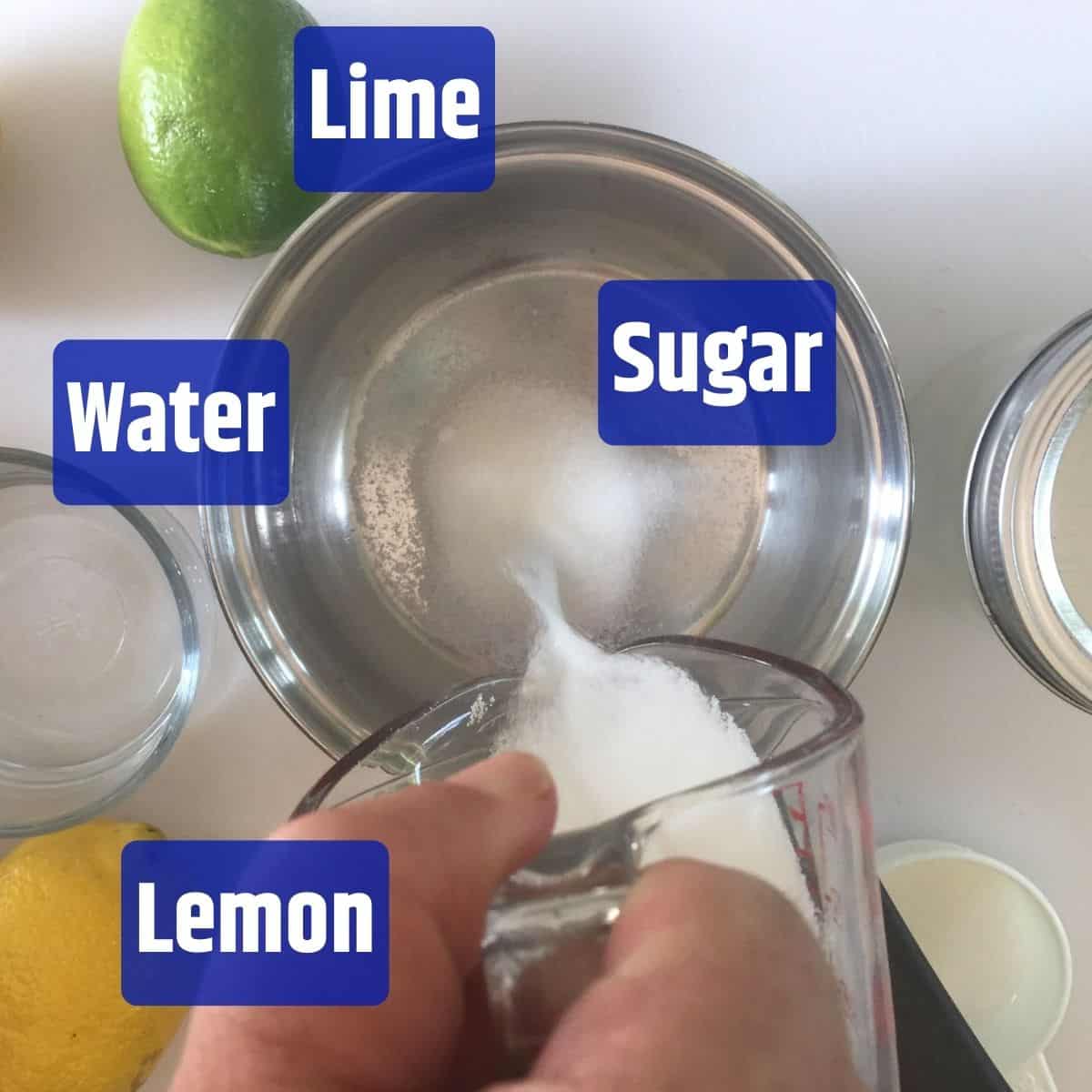 Different fruits are going to have different amounts of juice in them, so you may need to adjust your quantities. Also, I understand buying the big bag of random lemons and limes, but buy good fruit for the best outcome.
See the recipe card for quantities.
🍲 Instructions
This is as easy as heating up some sugar and water until they are dissolved together. Then, add the lemon juice and lime juice.
Bottle (or mason jar) up your freshly minted sweet and sour mix and put in the fridge for up to a month. When you serve it up, just shake a bit to make sure things are well combined and use.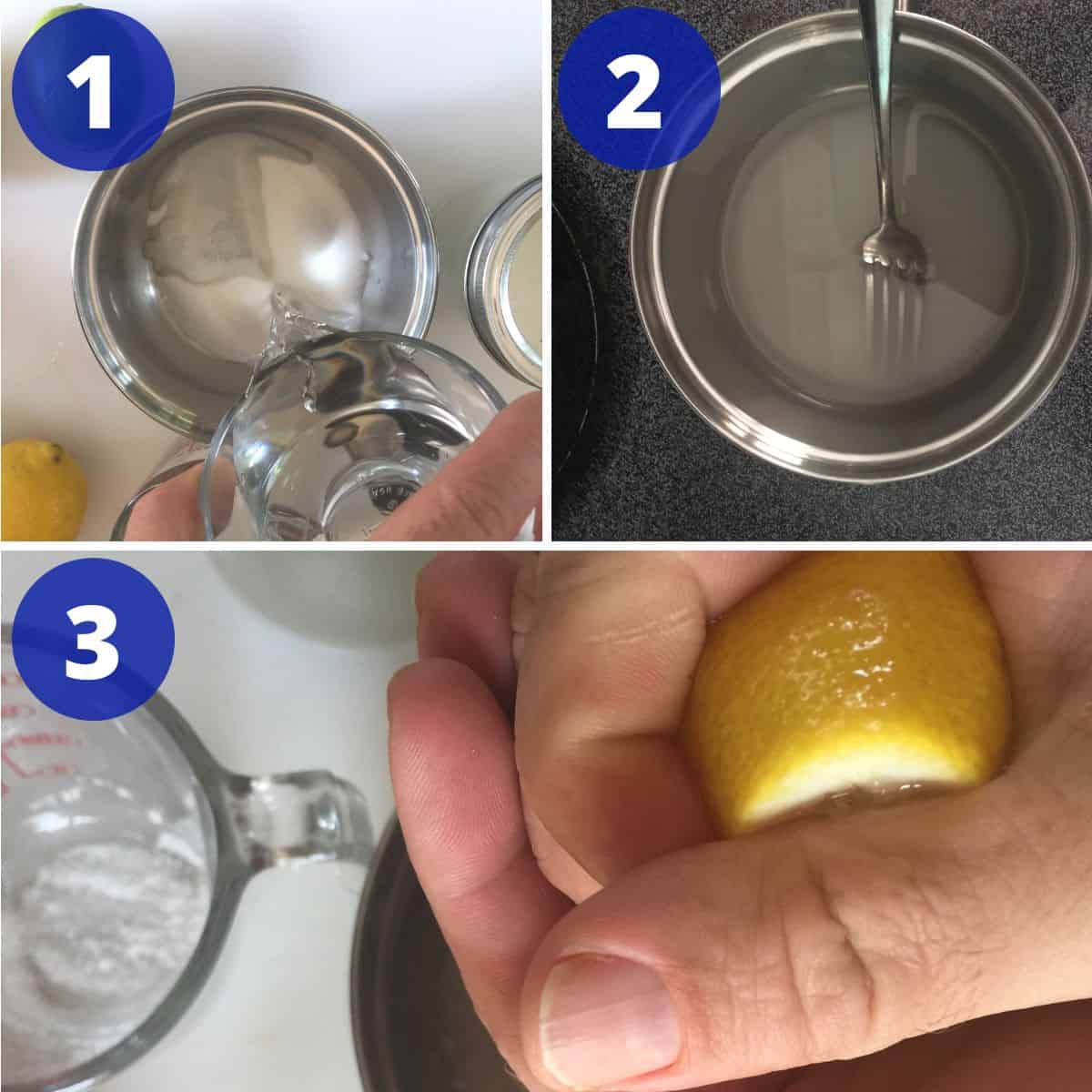 🤷 Substitutions and variations
You can change this up however you like
Lemons – If you like more lemon flavor, add more lemons. If you do not, remove it and use more lime.
Lime – Similar thing for limes. Use more or less!
Other citrus – I have not experimented with this specific recipe, but I imagine you could use almost any citrus juice in a recipe like this if you wanted to get creative.
Sweetener – Maybe try honey for a unique flavor. Substitute this 1:1 with the sugar.
Herbs – Maybe add some fresh rosemary or thyme to mix it up.
📦 Storage
Once you have this in your containers, place this home made sour mix in the refrigerator and use it as you need. This should last about a month if you are keeping it appropriately.
❓ FAQ
What is in sweet and sour mix?
Sweet and sour mix contains sugar, water, lemon, and lime. It makes a yellow-green mixture that is perfect for drinks.
What is sweet and sour mix used for?
Sweet and sour drink mix is generally used for cocktails but can be used for any beverage enhancer.
What is the difference between sweet and sour vs sour mix?
Nothing. They are the same.
Can sweet and sour mix go bad?
Check the package if you purchased prepared sweet and sour mix. The fresh mix should last for a while if stored in the refrigerator, but yes. It can go bad.
Is simple syrup the same as sweet and sour mix?
No. Sweet and sour cocktail mix contains simple syrup. Once lemon and lime juice is added to simple syrup, it then becomes Sweet and Sour.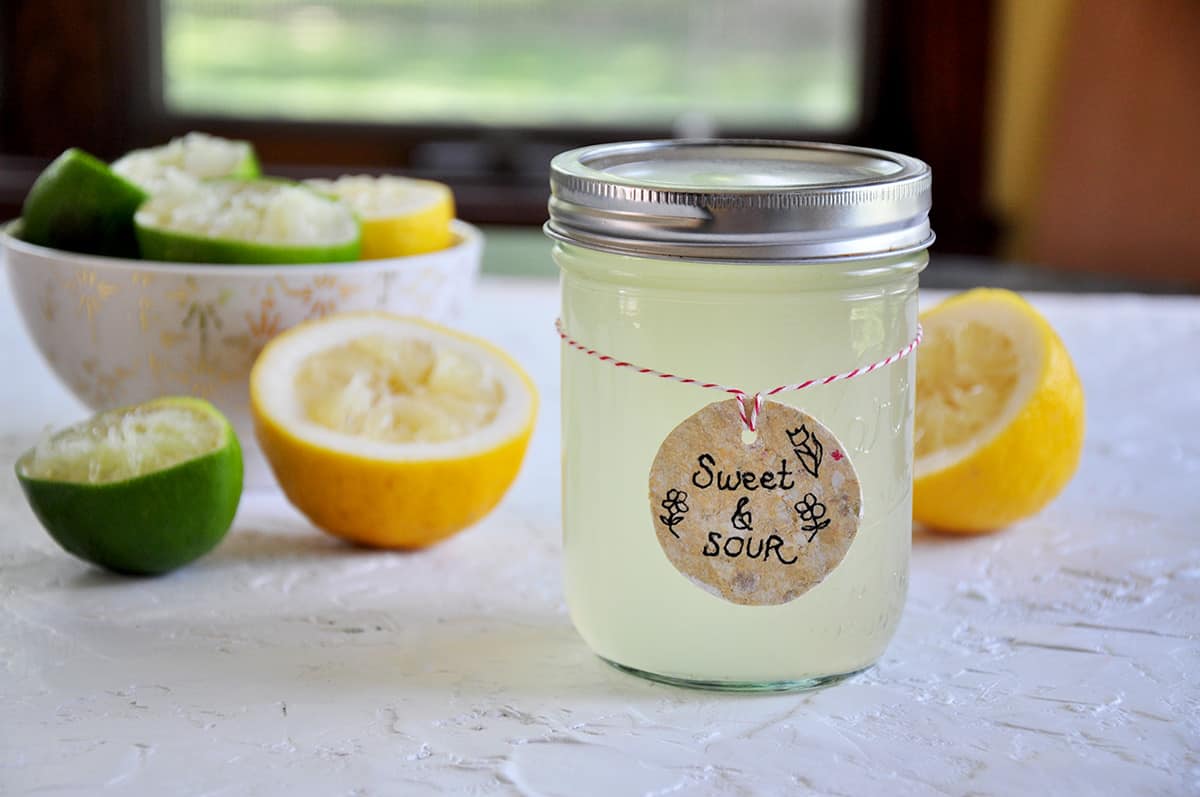 📝 Tips and tricks
While you can juice by hand, purchasing a hand juicer makes this so much easier.
This recipe can be halved or doubled very easy!
🛠 Products used in this recipe
😋 Did you make this recipe?
Awesome! I am so happy you gave it a try. It would really be awesome if you could spend a few minutes and let me know how it went in the comments section below. Most of all, I really appreciate you visiting Ramshackle Pantry!
Print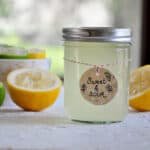 Homemade Sweet and Sour Mix Recipe
Author:

Ben Myhre

Prep Time:

0 minutes

Cook Time:

10 minutes

Total Time:

10 minutes

Yield:

20 Ounces

1

x

Category:

Cocktails

Method:

Mix

Cuisine:

American
---
Description
A great sweet and sour mix is a great addition to any home bartender's arsenal. Make some spectacular drinks and cocktails with this homemade sweet and sour mix recipe!
---
½ cup

water

½ cup

sugar

¾ cup

lemon juice (approximately

4

lemons)

¾ cup

lime juice (approximately

6

limes)
---
Instructions
Add water and sugar to a saucepan and put on medium heat
As soon as sugar is fully dissolved into water, remove from heat
Place fine strainer above the pan and squeeze fruit into.
Mix
Place into a secure container and save up to 1 month in the refrigerator
---
Keywords: sweet and sour mix