It is time that we put together some fantastic shredded beef enchiladas! Thus far, we have made corn tortillas, the slow cooker shredded beef, and an excellent enchilada sauce. Additionally, we have shared some side dishes and enchilada history. Today, we are going to put all of this together into our version of excellent shredded beef enchiladas.
We have covered each of the individual elements of a great enchilada dish. Today we will be referring to those individual posts and putting them together for some enchilada greatness.
Corn Tortillas
Yes, you can go to the store and buy some easy corn tortillas. But what fun is easy? Use this from scratch corn tortilla recipe to up your Mexican food game. Share in the heritage and history of making them and also help make some excellent shredded beef enchiladas.
It really does not take that long to make them and they are tasty.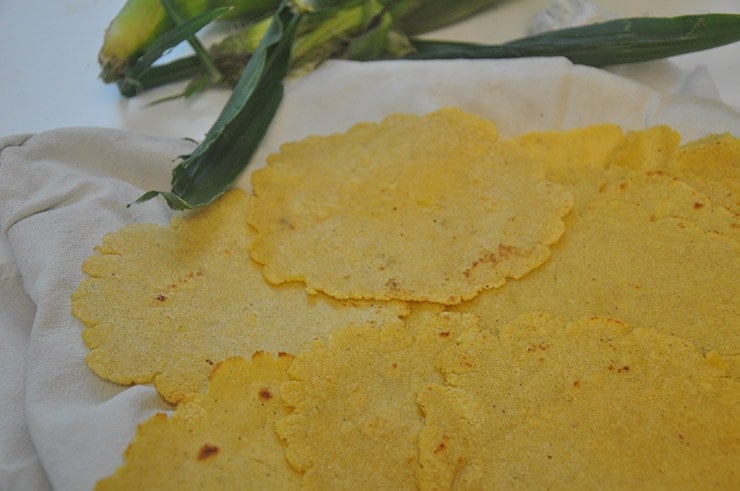 Shredded Mexican Beef
We made a crockpot shredded mexican beef as our filling and the recipe is here. There are several different fillings that you can use, but shredded beef is a solid choice. With this recipe, you can start it in the morning before you go to work and come home to a great smelling house. Then, you can cook the other elements in a reasonable amount of time and enjoy some fantastic shredded beef enchiladas.
Enchilada Sauce
Most recently, we made a tomato based enchilada sauce. The enchilada sauce adds the chili to the mix and completes the necessary ingredients for this dish.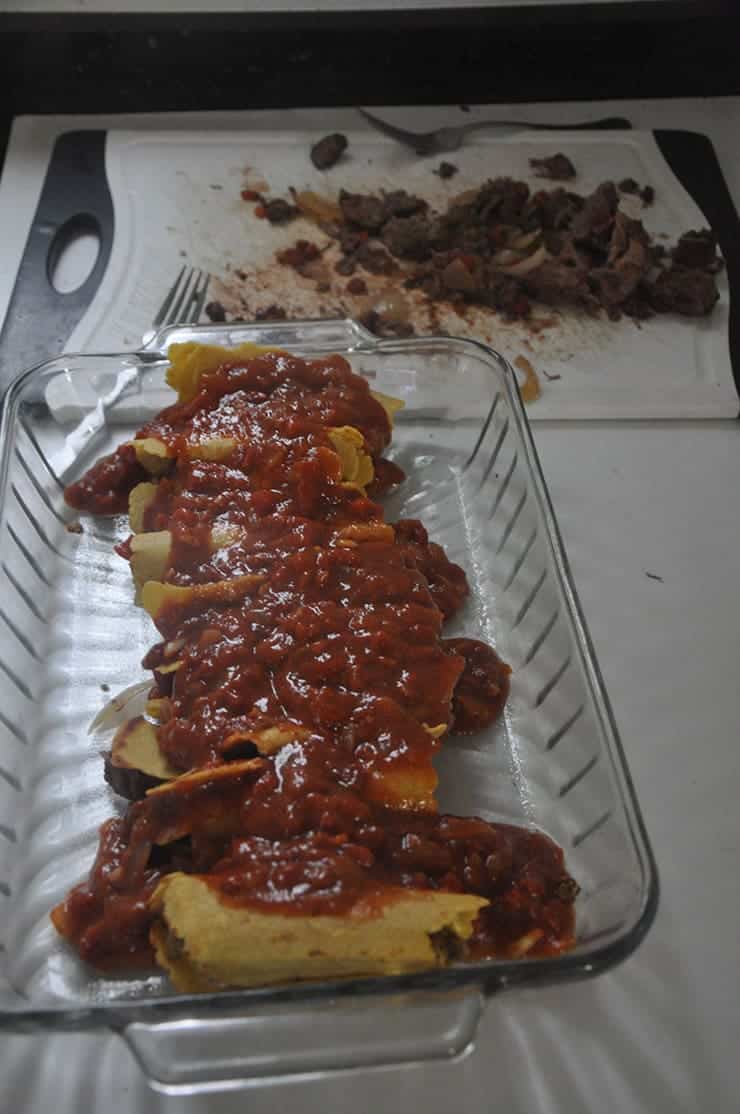 Cheese to top off our shredded beef enchiladas
Cheese is not needed, but it makes almost everything better, doesn't it? I don't think it would need to be included in the ingredients list to make it an authentic enchilada, but almost every enchilada I have ever had has been smothered with cheese. Besides, cheese is awesome.
Ingredients
12 Corn Tortillas

2 cups Mexican shredded cheese

2.3 lbs beef chuck roast

2 tbsp vegetable oil

10 oz petite diced tomatos

1 small onion

1 jalepeno

1/2 cup beef stock

1/2 tsp salt

1/4 tsp pepper

10 oz (1 can) diced tomatoes

1/2 cup beef stock

1 small onion

2 garlic cloves

2 Tbsp olive oil

1 Tbsp flour

1/2 tsp cayenne

1/2 tsp cumin

1/2 tsp red pepper flakes

1/2 tsp pepper

1/2 tsp salt

1/4 tsp cumin
Instructions
5
Wrap meat with homemade corn tortillas
6
Place into 9 x 12 cooking dish
7
Spread enchilada sauce over top of wrapped tortillas