A fun and simple dessert recipe that is a bit easier than a traditional Apple pie. Get the hookup with this Rustic Apple Crostata Recipe.
We are in the midst of our apple pie series and today we are going to make a Rustic Apple Pie Crostata. This is a splendid little variation of the traditional apple pie that does not use a pie tin, but still gives all the beautiful flavors that an apple pie crust can provide. Get your pie exploration pants on and give this Rustic Apple Crostata recipe a shot!
What Is A Crostata
Crostata is a free-form Italian pie. Essentially, it is a rustic pie that is not contained within a baking tin and generally cooked on a sheet. Like many other pies, it really can be sweet or savory. This apple crostata recipe obviously is meant to tantalize your sweet tooth and not your savory tooth. Is a savory tooth a thing? Hmm.
Difference Between a Crostata and a Galette and a Tart
I defer to my friends over at MyRecipes on this matter. A Crostata and Galette are really the same things. They are a free-form pastry that can be filled with sweet or savory fillings. For our Crostata recipe, we will be using apples as the filling.
Now, a tart is something that is a bit different. While essentially the same, it is defined by the pan that is used. While Crostatas and Galettes are baked on open sheets, the tart is baked in, surprisingly enough, a tart pan.
Apple Pie Crust for This Crostata Recipe
We are deferring back to our traditional apple pie recipe for the crust. This butter pie crust has so many uses and is very flaky and tasty. Why ruin a good thing? I advise you check out our traditional apple pie recipe to read up on our crust, but we will be including it in this recipe, as well. The only real difference is that it will be halved and we cut/form it slightly differently than our traditional apple pie.
I used a large glass bowl to cut the edge by placing it face down on the dough and using a knife to cut out my circle. I suppose you could really use all the dough, but there is some value in using a uniform disk as a crust. Things will bake a bit more evenly and the end product will look a bit more refined. A crostata is rustic, but uniformity can be handy when it comes to baking.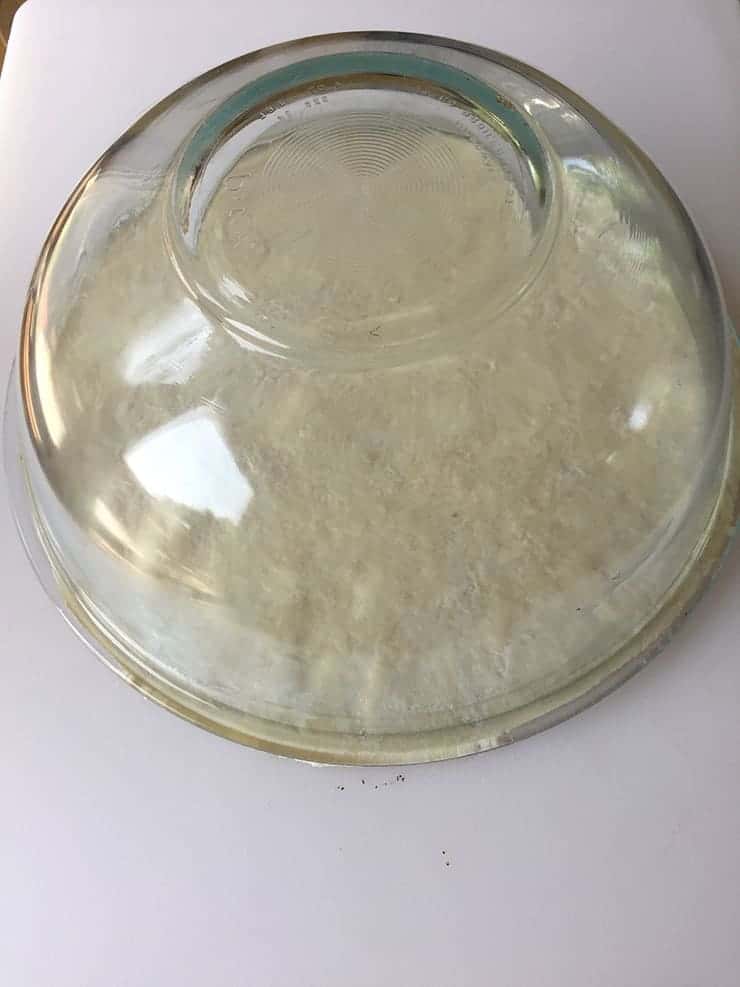 Don't Pile The Apples Too High
One mistake I found that is fairly easy to make in this Apple Crostata recipe is to try and use too much fruit. I used two large Braeburn apples in my recipe. We want to be able to fold our edges over the filling and make it look nice. It can be tempting to pile on the apple mixture but don't. Yes, the filling is awesome, but a balanced crostata recipe is a beautiful crostata.
Don't Forget to Add Butter
Before we fold the edges over and place this bad boy into the oven, let's make sure to add some butter on the top. Sure, it adds calories. You know what else it adds? Flavor. Also, it helps the apple filling look just a tad more beautiful since it is so exposed. It does not have the luxury of hiding behind a crust like a traditional apple pie, so we want that middle part to look as appealing as it tastes.
This Rustic Apple Crostata recipe is as delicious as you can imagine. Give this apple pie cousin a try to impress your friends and relatives at your next gathering. It is a perfect addition to a traditional spread or even a way to make another pie when you run out of pie tins! If you try this, leave a comment below. Also, make sure to sign up to get updates via email and also follow me on Instagram!
Products I Used In This Recipe
Print
Rustic Apple Crostata Recipe
This Apple Crostata is as impressive as pie, but only half the work. This is such a delicious apple recipe that celebrates Italian desserts, apple desserts, and pies. We use a great homemade butter pie crust and fill it with real apples.
Author: Ben Myhre
Prep Time:

1 hour

Cook Time:

30 minutes

Total Time:

1 hour 30 minutes

Yield:

6

pieces

1

x
Category:

Dessert

Method:

Baking

Cuisine:

Italian
Scale
Ingredients
1

sticks of unsalted butter +

2 Tablespoons

1 1/4 cups

white all purpose flour

1/2 tablespoon

sugar

1/2 teaspoon

salt

1/4 cup

ice cold water (approximate)

2

Medium Braeburn Apples

1/3 cups

sugar

1 Tablespoons

flour

1/2 teaspoon

cinnamon

1/2 teaspoon

nutmeg
Instructions
Cut 1 sticks of butter into 1/2 inch cubes
Place into freezer for 20 minutes
Place 1 1/4 cups flour, 1/2 tablespoon sugar, and salt in food processor and pulse a few times to mix.
After butter has been in the freezer for 20 minutes, add to food processor and pulse 5-6 times. The goal is to mix the butter into the flour. The cubes of butter should be no smaller than peas.
Move flour mixture to large bowl
Add water to flour 2 tablespoons at a time. Toss with fork. We want to get to the point when you take your hand squeeze a handful of flour, it should stick together.
Work dough until it sticks together somewhat well and is in a disk. We don't want the butter to fully incorporate. If you need to add more water, you can, but do so only very sparingly.
Wrap tightly in plastic wrap and place in freezer for 20 minutes
Add 1/3 cup sugar, 1 Tablespoon flour, cinnamon, and nutmeg to large bowl
While freezing, peel and finely slice apples.
Mix apples and the sugar mixture.
Preheat oven to 425
Take dough out of the freezer and unwrap
Get to your zen place. Roll out the dough.
Use large glass bowl to cut a uniform dough. I use a large glass Pyrex mixing bowl that measures 12 inches in diameter.
Place dough on cookie sheet
Place apple mixture in the middle
Add 2 tablespoons chopped butter on top of the apple mixture.
Fold the dough over (see images)
Put in oven for 2o minutes
use tinfoil to cover middle part.
Bake for 10 minutes and check. Is apple filling bubbling and crust golden brown? If so, remove from oven.
Allow to rest for two hours.
Cut and serve.
Keywords: crostata recipe