Get that grill fired up and your taste buds ready for some massive flavor. These Grilled Margarita Tequila Lime Chicken Wings are about the best thing you might make this week. Bomb Wings!
We may be changing gears from in our Margarita series, but we are not leaving margarita flavors behind. We are going to be laying down some margarita flavors in wing form. Today, we are going to share our Grilled Margarita Tequila Lime Chicken Wings. This is a special one for me, as I love wings, so being able to develop this recipe has been particularly fun. Join me, as we fire up the grill and make some Grilled Margarita Tequila Lime Chicken Wings.
Grilling Wings – Getting That Crispy Skin
So, wings in a deep fat fryer are simple. You are almost guaranteed to get a nice crispy skin because you are cooking it in fat. Even in the oven, I have learned to get some great crispiness using Alton Brown's wing method that uses the fat that already exists in the wing. The fundamental issue with grilling wings is getting that nice fried flavor on the skin while still cooking the wings all the way through.
There are a few tricks to help make this successful.
Don't break down the wing
If I cook wings in a fryer or oven, I will separate the drumstick from the wing, and remove the tip. Leave it all intact when you grill. This will allow a greater chance of any fat from the wing to stay in the wing and cook the skin. We don't want that fat dripping down into the grill.
Sear them Tequila Lime Chicken Wings
For these wings, I generated two cooking zones in my grill. One side of my grill is hot, but the other will only cook by indirect heat. So, I start on the hot side for 10 minutes and then move them to the indirect heat side of the grill. This allows us to establish a nice crunch on the skin and then heat the wings all the way through
Thermometer – Get One
Use a thermometer. If you don't have one, get one. We need our chicken at 165. Another nuance of this process is that if you just plunge your thermometer into the skin, you might release some precious juices. When temping these guys, try and avoid puncturing the skin and I tend to temp them in the fat part of the chicken drumstick.
Margherita Sauce for Our Tequila Lime Chicken Wings
I was pretty excited to get this sauce down and it took some time, but I think I found a wing sauce that accurately represents the flavors of a margarita. Besides the obvious additions of Tequila and Lime, we ended up adding some other ingredients that helped bring the flavors out of these Margarita Tequila Lime Chicken Wings.
Sambal Oelek
I am in love with Sambal Oelek. Imagine something that is sort of like Sriracha, but maybe a little less sweet and tastes more of the chili and vinegar. Oh, fear not, there is room for both in your fridge. I have found that I tend to use Sriracha more as a condiment (think eggs, ramen, etc), while I use Sambal Oelek more often when I cook. Both are awesome and the bold chili bite seemed more appropriate for these wings.
So, there are really two parts to this recipe. The chicken is important, but then we are also tossing our grilled wings in a sauce. The chicken is the main character in the dish and the sauce is the supporting cast. The supporting cast is often times just as important as the main character in a movie. I think we found our Oscar in the Margarita Tequila Lime Chicken Wings. Let me know what you think below. If you like what we are doing, subscribe to get updates via email and follow me on Instagram!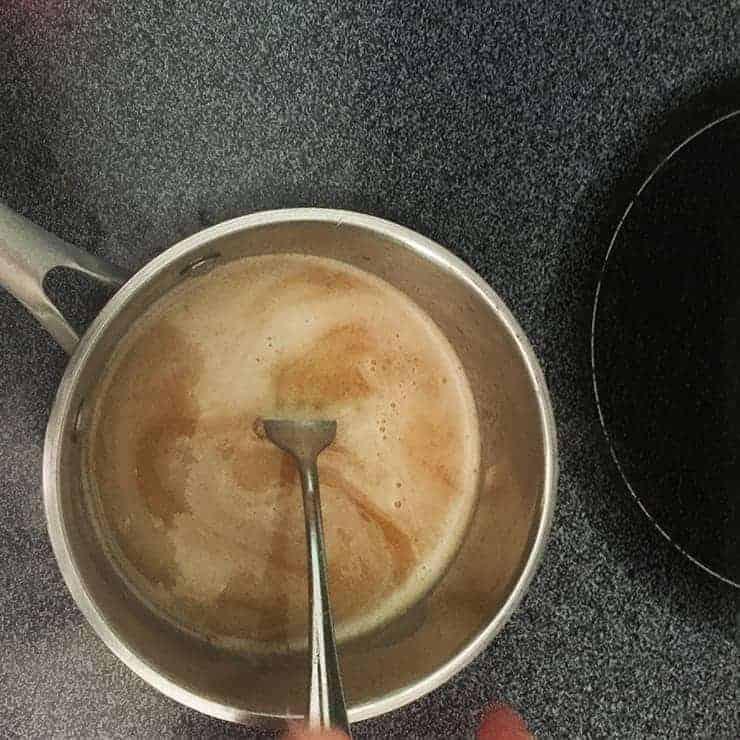 Products I Used In This Recipe
Print
Grilled Margarita Tequila Lime Chicken Wings
---
Author:

Ben Myhre

Prep Time:

10

Cook Time:

30 minutes

Total Time:

40 minutes

Yield:

4

Wings

1

x
Description
All of the Chicken Wings with a Margarita Kick. These Grilled Margarita Tequila Lime Chicken Wings are tasty and a great addition to your grilling arsenal.
---
Scale
Ingredients
For Margarita Tequila Lime Sauce Sauce
4 Tablespoon

s Butter

2 teaspoon

s cornstarch

¼ cup

water

2 Teaspoon

s Sambal Oelek

1

lime, juiced

1 Tablespoon

sugar

½ cup

tequila
For Wings:
8

Chicken Wings
Salt, to taste
Pepper, To Taste
---
Instructions
Turn medium saucepan to medium low and add butter
Add cornstarch to small dish and add in water. Stir and set aside
Once butter has melted, add Sambal Oelek, lime juice, and sugar to saucepan and stir together
Add tequila
Bring to a boil and allow to boil for approximately 5 minutes
Re-stir cornstarch slurry and add to boiling sauce
Continue stirring until sauce thickens
Remove and set aside
Preheat Grill to 425, but make sure there is a direct heat zone and an indirect heat zone
Salt and pepper wings liberally
Place wings, skin side down, onto the hot side of the grill and allow to cook for 5 minutes
Turn and cook an additional 5 minutes
Move to indirect heat and allow to cook for 10 minutes
Take the temp. If it is less than 165, flip and wait 5 minutes.
Repeat the last step until the chicken reaches an internal temp of 165.
In a large bowl toss wings and sauce together until fully coated.
Serve
---
Category:

Appetizers

Method:

Grilling

Cuisine:

Mexican
Keywords: Tequila Lime Chicken